Submitted by

JKamensky

on Fri, 11/06/2020 - 08:50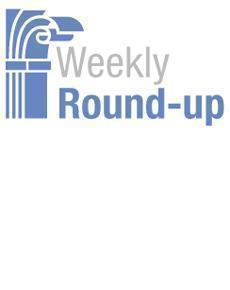 Articles from across the Web that we at the IBM Center for The Business of Government found interesting for the week of November 2-6, 2020.
John Kamensky
Australia Manages COVID-19 Successfully. The Washington Post reports: "As North America, Europe, India, Brazil and other regions and countries struggle to bring tens of thousands of daily infections under control, Australia provides a real-time road map for democracies to manage the pandemic. Its experience, along with New Zealand's, also shows that success in containing the virus isn't limited to East Asian states (Singapore, South Korea, Taiwan) or those with authoritarian leaders (China, Vietnam)."
Why Merit Matters. In a column for Government Executive Dr. Donald Kettl writes: "Trump's executive order . . . to undo the protections provided to federal employees for almost 140 years and to shift the balance of power to the White House. , , ,  also undermined the very role of merit in the federal service. . . . The political winds have been fierce. But why does merit matter? Here are the top four reasons why it does.
Citi-Stat – a 20-Year Retrospective. Technical.ly reports: "The City of Baltimore was a pioneer of civic tech, data and the cross section of the two. As a trailblazer, the city's government has had a front-row seat as views on how local governments use data morph from luxury to supplementary to necessity over 20 years."
Transition Planning Continues. Government Executive reports: "The presidential election was too close to call early on Wednesday morning and it could take weeks to get the official results, cutting into the time for ensuring a smooth transfer of power by Inauguration Day should Democratic nominee Joe Biden win. However, unlike in 2000, the last time there was a delay in results, transition laws have evolved that give candidates more of a head start in preparations."
There Will be a Transition. Mark Abramson, in a column for Government Executive, writes: "Over the past 45 years, I have participated in preparing numerous management recommendations for presidential transitions. . . . In thinking back on those recommendations, I am struck as to how few of them focused on implementing policy—how government should undertake a new policy". . . . He then describes four implementation decisions a new reformer needs to make.
Abandonment. Federal Times reports: "After more than two years of contention with federal employee groups and members of Congress, the Trump administration has decided to stop pursuing its controversial plan to do away with the Office of Personnel Management and divide its responsibilities between the General Services Administration and Executive Office of the President."
Michael Keegan
Weekly round-up – Nov 6, 2020
AI meets cyber as Army tests tactical network protection. The Army recently wrapped up 11 weeks of testing more than 30 fresh-out-the-lab technologies that could be available in 2023. One of the key takeaways was improving automated network defenses to reduce technical personnel needs on the battlefield.
Leveraging emerging technologies to transform the citizen experience. COVID-19 has exposed the urgency for governments to improve the way they deliver information and services to the public, accelerating the use of self-service tools and other technologies that enable people to easily engage with government remotely. People rely on the government to deliver vital services and information that impact the quality of their lives and economic well-being. Increasingly, they expect to be able to interact with the government as conveniently and easily as they do with their favorite commercial brands and service providers.
With RPA, Ginnie Mae simplifies complex processes. For the past year, Ginnie Mae (the Government National Mortgage Association, a government-owned corporation within the Department of Housing and Urban Development) has been using robotic process automation (RPA) to reduce the amount of time employees spend on manual tasks and limit potential errors. It has put three bots into production. One, called DABO, collects and organizes data related to the London Inter-bank Offered Rate (LIBOR), the principal index for most adjustable rate mortgage-backed securities, and the Treasury Department's CMT rates, which represents the one-year yield on Treasury securities. DABO replaced the manual process to determine adjustable mortgage (ARM) rates.
4 principles that make leadership "a way of being". Leadership can become "a way of being" when you practice self-reflection, make work safe for your team and transform challenges into opportunities, says Kellogg School of Management professor Michelle Buck. "Resist the temptation to think that there's only one solution to any challenge we face," she says. Kellogg Insight
Use this probability primer to improve your thinking. Probability is easy to get wrong, such as failing to understand whether events are independent or dependent, or assigning meaning to a cluster of events that very well may be random. This article provides a primer on probabilities to help identify areas where you may be making false assumptions. Farnam Street
How to make better decisions without exhausting yourself. Decision-making can drain our mental and physical energy, but you can reduce this stress by being honest about how you're feeling, getting comfortable with discomfort and declaring the results and emotions you want to create, writes Marlene Chism. "There's a benefit to being self-aware and honest: The more truthful you are about your own emotions, the easier it is to read other people's emotions," she writes. SmartBrief/Leadership
How uncertainty can be a good thing. Embrace the advantages of uncertainty by uncovering priorities, rethinking your assumptions and practicing gratitude and humility, writes Dan Rockwell. "Certainty invites arrogance and arrogance makes us intolerable," he writes. Leadership Freak
* * * * * *
Next Week on The Business of Government Hour: A Conversation with Shawn Riley, chief information officer, State of North Dakota. What is the IT strategy for the State of North Dakota?  How did technology help the state's COVID-19 pandemic response? What is the State of North Dakota doing to innovate its IT infrastructure? Join host Michael Keegan as he explores these questions and more with Shawn Riley, CIO, within the State of North Dakota next week on The Business of Government Hour.
Broadcast Schedule: The show airs Monday at 11 a.m., and Friday at 1 p.m. on Federal News Network 1500AM WFED
Anytime, Anywhere on...
 https://www.podcastone.com/the-business-of-government-hour
https://itunes.apple.com/us/podcast/the-business-of-government-radio-hou