Submitted by

JKamensky

on Fri, 11/13/2020 - 08:53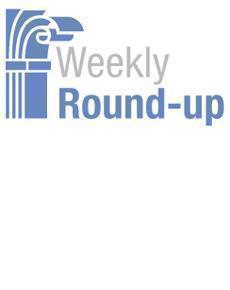 Friday, November 13, 2020
Articles from across the Web that we at the IBM Center for The Business of Government found interesting for the week of November 9-13, 2020.
John Kamensky
Tech Modernization Fund Works! Jason Miller, Federal News Network, reports: "The Technology Modernization Fund is achieving the goals set out back in 2016 when the Obama administration first proposed the concept of a revolving fund. . . New data collected by Federal News Network demonstrates that the six agencies that took loans are moving faster to modernize legacy systems and — hold on to your hats — paying back the loan to the TMF Board."
Tricky Transition. Government Executive reports: "The major news outlets on Saturday morning declared former Vice President Joe Biden the victor of the presidential election, but the transition process cannot formally begin until the head of the General Services Administration gives the green light."
Ready to Go Big.  Federal News Network reports: "After the pandemic and other challenges forced multiple delays, the Department of Veterans Affairs is declaring its initial go-live of the highly-anticipated electronic health record a success. . . . VA deployed the new EHR . . . in Spokane, Washington, two weeks ago. The initial go-live is part of a 10-year, multi-billion EHR modernization effort, which VA anticipates will run through at least 2028."
GAO Innovation Lab.  FedScoop reports: "The Government Accountability Office's forthcoming artificial intelligence oversight framework will help auditors work with inspectors general to continuously monitor executive agencies' progress with the technology, says the agency's first-ever chief data scientist."
Transition Roadmap for Reform.  The Partnership for Public Service has posted its 4-part "roadmap" of government management reforms for the next administration: leadership & stewardship; talent; innovation & tech modernization; and collaboration.
Workforce Agenda. Federal News Network reports: "Earning trust and support from the SES means a Biden administration can use their expertise to set clear policy goals and develop a concrete management agenda."
Michael Keegan
Dana Deasy's year of delivery. Dana Deasy took over as the Defense Department's CIO in May 2018. But he didn't wait until he was officially confirmed in December 2019 to start overseeing pivotal initiatives — including expanding 5G experimentation on military bases and launching DOD's first centralized organization dedicated to artificial intelligence, the Joint AI Center. It's been a busy two-and-a-half years for a newcomer to federal IT. "You can't deliver digital modernization without...really strong linkages to the [military] services and to places like the [undersecretary of defense for research and engineering] when you're talking about things like AI," Deasy said.  One of the biggest transformations inside the CIO office has been creating a "program of work where the linkages between other parts of the department are incredibly hardwired together," along with a "culture where people can see why they are making a huge difference."
Cyber and AI investments could trend up in defense spending. Investments in cybersecurity and artificial intelligence efforts may increase even with flat defense budgets, but a worsening pandemic could dampen those projections. The Defense Department is largely expected to keep pace with current budget levels, potentially seeing very modest 2% growth to topline budgets, PSC's report projects. That trend could also extend to IT modernization efforts.
4 characteristics of transformational leadership. Crises demand transformational leadership that focuses on positivity and an imperative to create new value, whatever that looks like, writes Angeline Licerio. "By responding to the uncertainties with a positive mindset, transformational leaders inspire their employees, stakeholders, and clients to embrace the changes," she writes. Gordon Tredgold
Do you communicate like a leader or a manager? The idea of managing focuses on how processes and systems affect the bottom line, while "leadership speak" seeks to coach and empower employees, argues Peter Arthur-Smith. "During these difficult COVID-19 times, it is very clear that those with a management speak mindset laid off many of their people very quickly; whereas those operating with leadership speak hung on to their people as long as possible," he writes. The CEO Refresher
7 areas of life you should not rush through. Don't rush when it comes to important things such as building relationships, identifying plans and priorities, or taking time to rest, writes Wally Bock. "When you take time to reflect, you'll come up with ideas about things you could do or would like to try," he writes. Three Star Leadership
3 ways to self-evaluate your leadership skills. Leaders grow over time by examining how decisions turned out, what decision-making processes they used and how they've left people feeling after leaving the room, writes consultant Bill Donahue. "Pay attention to what happened, who was involved, how you responded, emotions you processed, support you enlisted, pain you struggled through, healing you experienced and success you achieved," he writes. SmartBrief/Leadership
* * * * * *
Next Week on The Business of Government Hour:  A Conversation with Dan Mathews, Commissioner, Public Buildings Service, U.S. General Services Administration (GSA). How have the strategic priorities of GSA's Public Buildings Service (PBS) changed in the wake of the COVID-19 pandemic? What is PBS doing to adapt to the changing expectations of its federal agency customers arising out of the pandemic?  Join host Michael Keegan as he explores these questions and more with Dan Mathews, Commissioner, Public Buildings Service within the U.S. General Services Administration next week on The Business of Government Hour.
Broadcast Schedule: The show airs Monday at 11 a.m., and Friday at 1 p.m. on Federal News Network 1500AM WFED
Anytime, Anywhere on . . . .
https://www.podcastone.com/the-business-of-government-hour
https://itunes.apple.com/us/podcast/the-business-of-government-radio-hou