Submitted by

JKamensky

on Fri, 10/25/2019 - 09:31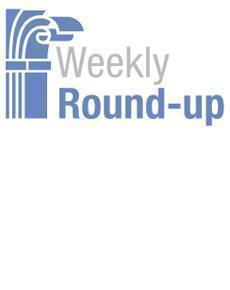 Articles from across the Web that we at the IBM Center for The Business of Government found interesting for the week of October 21-25, 2019.
John Kamensky
Hire Better.  Government Executive reports: "The Merit Systems Protection Board on Monday offered its own advice to supplement a recent effort by the Office of Personnel Management to encourage agencies to rethink how they evaluate candidates for federal jobs. . . . Last month, OPM issued guidance to agencies highlighting a number of ways they can improve their hiring processes without legislation in Congress . . . the MSPB published a "Perspective" article entitled "Building on OPM's Hiring Improvement Memo," reinforcing some of the principles of OPM's guidance, and providing a couple recommendations of its own.
Micro Purchases. Federal Times reports: "Each year, federal agencies spend billions of dollars collectively making purchases using their federal government purchase cards or other micro-purchase methods, which receive little notice on a governmentwide scale when compared with higher-value contracts. . . . The General Services Administration is currently looking for a way to change that, by offering an e-marketplace platform that not only allows agencies to more easily search for and make those smaller-cost purchases, but also gives GSA and user agencies better data about how their spending stacks up."
An Engagement Guide. Federal Computer Week reports: "The Office of Personnel Management released its Employee Engagement Toolkit for Supervisors on Oct. 21. In a memo circulated by Associate Director of Employee Services Mark D. Reinhold, the toolkit outlines several strategies for how agency supervisors can begin to implement the feedback from the Federal Employee Viewpoint Survey into their workplaces."
GREAT Act Passage. The Senate unanimously passed the House Bill version of the Grant Reporting Efficiency and Agreements Transparency (GREAT) Act. This bipartisan, bicameral bill would require the Office of Management and Budget to streamline data transparency requirements for grant recipients and make data collection and dissemination to Congress faster and easier.
When Savings Don't Appear. Katherine Barrett and Richard Greene in an article for RouteFifty ask: "Is there a magic formula for cities, counties and states to save money while trying to keep the budget balanced? Or to spend about the same, but improve services? While some initiatives are certainly helpful, over the years we've seen government leaders boast about a new effort that's going to lead them on the path to greater efficiency—only to later discover that it doesn't come near to delivering the promised benefits."
Checklist. In a column for Government Executive, Art Petty writes: "In our hectic, always-on world of work, it's imperative to take the opportunity to orient yourself on what's important every day. The alternative is to let circumstances dictate where you go and what you do, ultimately losing yourself in your organization's maelstrom. . . . Here's a simple checklist process I use and recommend to my clients to help ensure they avoid the all-activity/no-vector trap. It's imperfect, incomplete, and one heck of a lot better than going into your day without a plan.
More Agile Government. Federal Times reports: "OMB Deputy Director of Management Margaret Weichert, speaking Oct. 22 at the American Council for Technology-Industry Advisory Council Imagine Nation conference, said that current government procedures are preventing the government from being agile. Therefore, her priority is to find those areas where government policies prevent modernization and fix them."
Reorganize? No, Relocate! Government Executive reports: "Sens. Josh Hawley, R-Mo., and Marsha Blackburn, R-Tenn., introduced the "Helping Infrastructure Restore the Economy Act" (S. 2672), which would move 90% of the positions in 10 Cabinet-level departments out of D.C. This includes the agencies' headquarters and permanent duty stations." The bill names which departments would go to which state.
* * * * * * *
Next Week on The Business of Government Hour: Prof. Praja Trivedi on Performance Management in Government. What keeps the government from being as effective as it can be (or should be)? How can performance management systems help government perform better? What more needs to be done? Join host Michael Keegan as he explores these questions and more with Prof. Praja Trivedi, author of Performance Management in Government: A Primer for Leaders. next week on a Special Edition of The Business of Government Hour.
Broadcast Schedule: The show airs Monday at 11 a.m., and Friday at 1 p.m. on Federal News Network 1500AM WFED
Anytime, Anywhere on...
 https://www.podcastone.com/the-business-of-government-hour
https://itunes.apple.com/us/podcast/the-business-of-government-radio-hou