Submitted by

JKamensky

on Fri, 10/11/2019 - 08:35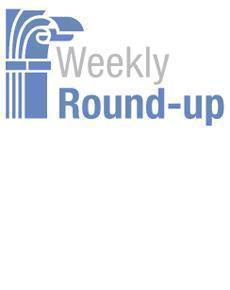 Articles from across the Web that we at the IBM Center for The Business of Government found interesting for the week of October 7-11, 2019.
John Kamensky
Machine-Readable. Governing reports: "What would happen if the thousands of local governments in the U.S. took their financial information — largely available in PDF format — and put it all in a standardized, machine-readable format? . . . It would make it a lot easier for citizens, businesses and governments to look at the spending habits and fiscal health of the public sector, for one." Two states – California and Florida – are about to find out.
Quiet Legacy. Robert Shea and Danny Werfel reminisce in Government Executive about the impact of the Bush Administration's management agenda at the tenth anniversary of its departure from office, and how "Reform is inherently nonpartisan, and it's important to keep moving the goal post."
CX Lessons.  NextGov reports: "The federal government's collective customer experience efforts typically score poorer than industry counterparts, but an assortment of policy pushes—including directives laid out in the President's Management Agenda—has renewed some agencies' efforts. . . . . executives from three such agencies—the U.S. Patent and Trademark Office, Transportation Security Administration and Office of Federal Student Aid—shared steps they have taken to improve customer experience and outcomes."
Alarms.  Howard Risher, in a column for Government Executive writes that: "Government is overlooking a straightforward and inexpensive way to tackle its talent management problems—investing in middle managers."
Social Media Campaigns. Federal Times reports: "Federal agencies are increasingly willing to think outside the box in their engagement with citizens and other agencies on social media, with some finding that a silly message can help to get across information about a vitally serious topic. But for many agencies it has taken time to navigate and find a place in an online culture that values memes and jokes over direct information.
Small Wins. Federal News Network reports that: " . . . absent some sort of sweeping civil service modernization —[agencies]  need to get creative and work within the bounds of the current personnel framework. . . . [OMB Deputy Director for Management, Margaret] Weichert said she sees plenty of examples where agencies have found their way around an outdated civil service framework. They've found ways to use the tools they currently have to broaden career opportunities for employees, offer training and reskilling activities and overcome the complex federal hiring system."
Michael Keegan
OPM gets cranking on workforce orders. After a judicial injunction was lifted, the Office of Personnel Management ordered agencies to resume plans to fully implement new workforce policies contained in three controversial executive orders.
NSA chief explains new cyber directorate. The National Security Agency's new cyber directorate wants to bridge gaps between government agencies and the defense industrial base, according to the agency's chief Gen. Paul Nakasone.
Weichert: Federal HR designed for stability not agility. The federal hiring process doesn't match the changing nature of agency work, inhibiting training, advancement and recruitment, said the former acting director of OPM.
$341M telecom task order key to IRS modernization. The IRS plans to support modernization of customer-facing operations via its Enterprise Infrastructure Services buy.
The 'power pose' may be overrated, but civil discourse is essential. Steve Kelman considers new research on posture and perception -- and argues that Washington should take a lesson from academic debate.
Strategies for finding and keeping new feds. Federal agencies are getting creative as they look to replace retiring employees with new hires.
Read this for the insights of some fabulous thinkers/teachers at Kellogg (Northwestern) via their Insights publication: Take 5: The Case for Being More Authentic at Work. (Their research-backed conclusion: "being authentic is likely a risk worth taking.)
14 Principles that Made Amazon. The Bezos Letters takes you through Jeff Bezos' shareholder letters and distills them into growth principles you can apply in your company. The biggest surprise after studying the Amazon letters to shareholders written by Jeff Bezos is how much management advice he provides.
Thought-provoking with great guidance from Randy Conley: 4 Ways to Overcome the Danger of False Humility. We know it when we hear it. The question is, do we know it when we practice it?
Wally Bock shares his thoughts on Brene Brown's Dare to Lead.
A Leadership Case: Mistake or Lack of Discipline? What Would You Do? In his book, Call Sign Chaos, former General Jim Mattis offers: "There's a profound difference between a mistake and a lack of discipline. Mistakes are made when you're trying to carry out commander's intent, and you screw up in the pressure of the moment." He goes on to suggest that mistakes are "a bridge to learning how to do things right."
* * * * * * *
Next Week on The Business of Government Hour: AL B. Short, Chief Information Officer, Washington Metropolitan Area Transit (WMATA). What is the IT strategy for WMATA? How is it using technology and innovation to enhance its customers experience and improve its operations? Join host Michael Keegan as he explores these questions and more with AL Short, Chief Information Officer, at the Washington Metropolitan Area Transit Authority (WMATA) - next week on The Business of Government Hour.
Broadcast Schedule: The show airs Monday at 11 a.m., and Friday at 1 p.m. on Federal News Network 1500AM WFED
Anytime, Anywhere on...
https://www.podcastone.com/the-business-of-government-hour
https://itunes.apple.com/us/podcast/the-business-of-government-radio-hou