Submitted by

cmasingo

on Wed, 12/20/2017 - 14:11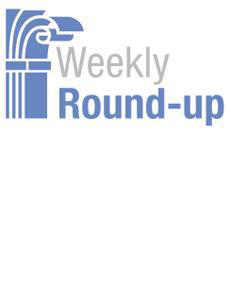 Articles from across the Web that we at the IBM Center for The Business of Government found interesting for the week of October 23-27, 2017.
John Kamensky
A.I. Can Revolutionize CIA.  FedScoop reports: "Cloud services are a good start for digitizing the business of the CIA, but artificial intelligence and machine learning could revolutionize the agency's ability to gather intelligence, its director of digital innovation said Thursday. . . .AI and machine learning "can fundamentally change the way we do business," says Andrew Hallman, head of the CIA Digital Innovation Directorate, at a digital transformation summit.
Staffing IT Modernization. Federal Computer Week reports: "The White House's Office of American Innovation is looking to set the stage for IT modernization efforts under the Trump administration by establishing a quartet of research centers, each dedicated to a core aspect of modern technology."
Empowering Performance.  Howard Risher writes in an op-ed for Government Executive: "There is potential in virtually every organization to raise performance levels significantly, considerably more than the 2 percent to 3 percent typical of initiatives focused on efficiency. The gains come from empowering employees and creating a positive work environment. The key is convincing leaders, executives and managers to agree to a supportive approach to workforce management."
Expedited Firing.  Government Executive reports: "A group of House Republicans and several conservative advocacy groups are planning to send a letter to Trump administration officials to promote and solicit interest in easing the firing process for employees across the federal government."
Logging In to Login.gov. Federal News Radio reports: "The government's fourth attempt to build a single sign-on identity management capability for federal services is off to a better start than its predecessors. The General Services Administration launched the Login.gov platform in April. . . . . Joel Minton, the director of the Login.gov platform run by GSA's 18F organization, said they are driving privacy, security and usability to give citizens confidence in using federal services.
Michael Keegan
Army streamlines adapt-and-buy approach. Acquisition reform isn't a new concept, but it's one that Army CIO Lt. Gen. Bruce Crawford said can't be put off any longer. "It's not just the idea of knowing [what we plan to do] but what actions are we collectively going to take," Crawford said.
Acting DOD tech chief tapped for DHS CIO post. John Zangardi, currently the acting CIO of the Department of Defense, has been named by President Donald Trump to lead tech at the Department of Homeland Security.  In Zangardi, DHS gets an experienced government hand.  In addition to leading the DOD CIO operation on an acting basis, Zangardi has served as principal deputy DOD CIO and Navy Department CIO. Zangardi also served on active duty as a Navy flight officer.
Can agencies seize the moment for modernization? The coming shift to the Enterprise Infrastructure Solutions acquisition vehicle offers a tremendous opportunity for transformation of agency IT systems, but only if agency officials commit to talking differently about IT modernization.  Part of the problem, according to the General Services Administration's Bill Zielinski, is that many agencies still try to scope out modernization projects with highly specific technical requirements. "We define not only the business outcome that we're trying to achieve," Zielinski said at the FCW-hosted IT modernization event, "but we have that tendency to say, 'and this is explicitly how you're going to do that.'"
Trump tells FAA to move faster on drone traffic control. The Trump administration is taking new steps to speed the integration of unmanned aerial systems into the national airspace. An Oct. 23 memo from the president calls for an UAS Integration Pilot Program to be stood up within the next 90 days. Under the program, the Federal Aviation Administration will work with state, local and tribal governments to establish UAS testing zones and build a regulatory framework for unmanned systems operation.
Transportation picks industry veteran as its new CIO .The shuffle of agency chief information officers continues with one in and one out. In with the new —the Transportation Department is getting a new senior IT executive. A DoT spokeswoman confirmed Vicki Hildebrand is starting today as the CIO. Out with the old —John Owens, the U.S. Patent and Trademark CIO for almost the last decade, announced to staff he is leaving. His last day is Nov. 3.
'Major'steps taken, challenges remain in SBA's management and performance report Management.The Small Business Administration handed out $100 million so far this hurricane season, and while some might see that as good government, SBA acting Inspector General Hannibal "Mike"Ware sees a caution sign. SBA approved more than $1 billion in disaster loans for people impacted by hurricanes Harvey, Irma and Maria, Ware told Federal News Radio. He added that any time money goes out that quickly, it increases the chances for improper payments and fraudulent activity. 
* * * * * * *
This Week's The Business of Government Radio Show. How are autonomous technologies advancing in healthcare? What is being done to enhance medical device design? Join host Michael Keegan next week as he explores these questions and more with Professors Jin-Oh-Hahn and Monifa Vaughn-Cooke from the Department of Mechanical Engineering, at the University of Maryland next week on a Special Edition of The Business of Government Hour.
Broadcast Schedule: The show airs Monday at 11 a.m., and Friday at 1 p.m. on Federal News Radio 1500AM WFED.
If you can't wait, though, you can listen to (or download) this week's program and all our previous interviews at businessofgovernment.org.