Submitted by

cmasingo

on Wed, 12/20/2017 - 13:38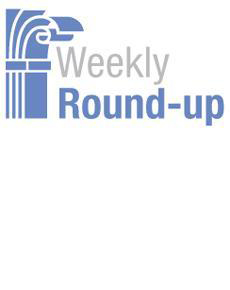 Articles from across the Web that we at the IBM Center for The Business of Government found interesting for the week of October 30 – November 3, 2017.
IT Reforms Create Breathing Room.  NextGov reports: "Obama-era technology modernization programs and legislation are beginning to have a substantial effect freeing up IT budget money, but there's a long way left to go, industry executives said during a Professional Services Council market forecast Wednesday. . . . The government saved about $7 billion during the 2017 fiscal year through a combination of closing and consolidating federal data centers and an adapt-or-perish review system for troubled IT projects . . . That's good news . . .  because government's IT budget is projected to be basically flat for the next five years after inflation."
Evidence Commission Legislation Introduced. Government Executive reports: "In a follow-through on one of the 115th Congress's rare bipartisan initiatives, key House and Senate members on Tuesday unveiled a bill to implement recommendations of the Commission on Evidence-Based Policymaking, which issued its congressionally mandated report on Sept. 7."
Blockchain Becomes Blockbuster? Federal News Radio's Tom Temin writes: "it's simply a cryptography-equipped way of automating transactions and recording information suited to a ledger format."
Federal Employee Survey Participation Drops. Government Executive reports: "When the Office of Personnel Management announced the results of the 2017 Federal Employee Viewpoint Survey on Oct. 12, officials lauded increases to benchmarks that gauge employee engagement and satisfaction, but some fear a drop in participation could mask eroding morale in government. . . . the response rate dropped 0.3 points to 45.5 percent, the lowest level of participation in at least a decade."
Modernizing Air Traffic Control. Government Executive reports: "As the House prepares to take up a major overhaul of the air traffic control system, representatives of the aviation industry, labor and government on Wednesday butted heads on the long-debated issue of whether to spin off the system into a private nonprofit. . . . They agreed only that Congress's failure to provide dependable funding for the Federal Aviation Administration has forced new alliances based on the belief that the status quo is not acceptable.
Do More with Less? A new GAO report chides the Coast Guard for not "fully addressing" all 11 statutory missions it has been assigned by law.  The Coast Guard's strategic plan, according to GAO, prioritizes some missions higher than others: "GAO recommends that the Coast Guard develop new performance goals or describe how existing goals are sufficient, publicly report its goals, assess the extent limitations in performance data are documented, document measurable corrective actions and implementation time frames, as well as document efforts to monitor implementation of corrective actions."
* * * * * * *
This Week's The Business of Government Radio Show. 
 
Transforming Government Through Technology with Dan Chenok and Haynes Cooney 

How can technology transform the way government does business? How can the federal government reduce costs and improve services by adapting private sector cost reduction strategies and technologies? What are those specific cost reduction strategies? Join us as we explore these questions and more Transforming Government Through Technology with Dan Chenok and Haynes Cooney next week on a Special Edition of The Business of Government Hour.
Broadcast Schedule: The show airs Monday at 11 a.m., and Friday at 1 p.m. on Federal News Radio 1500AM WFED.
If you can't wait, though, you can listen to (or download) this week's program and all our previous interviews at businessofgovernment.org.