Submitted by

JKamensky

on Fri, 09/18/2020 - 12:52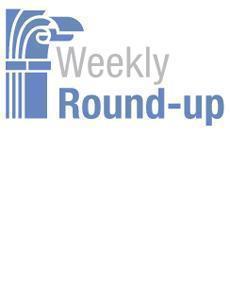 Friday, September 18, 2020
Articles from across the Web that we at the IBM Center for The Business of Government found interesting for the week of September 14-18, 2020.
Six More Months. Government Executive reports: "A majority of federal employees currently working from home due to the novel coronavirus pandemic do not expect to return to the office any time soon, according to a new survey, with 60% saying they expect to remain in their current posture for at least another six months."
New Management Law Works! Federal News Network reports: "New data from the Senate Homeland Security and Governmental Affairs Committee combined with the 10th Federal IT Acquisition Reform Act (FITARA) scorecard demonstrates that the Making Electronic Government Accountable By Yielding Tangible Efficiencies Act (MEGABYTE Act) may just be the most successful federal management bill in the last two-plus decades. . . . The committee found 13 agencies saved or avoided spending more than $450 million between fiscal 2017 and 2019."
Another New Management Law? Government Executive reports: "The House overwhelmingly passed a bipartisan bill on Monday evening that would require agencies to make spending more transparent. . . . The House voted 402-1 to clear the "Congressional Budget Justification Transparency Act," which would amend a 2006 law to increase the public's access to federal agencies' congressional budget requests by putting them on various federal websites."
Shared Services Shaping Up. FedScoop reports: "All four agencies tasked with eventually operating shared services marketplaces for the federal government made progress developing them in fiscal 2020, though none are modeled exactly the same."
Liberation or Chains? Howard Risher writes in Government Executive: "The Office of Management and Budget estimates from a recent survey that 500 million hours are spent each year performing 'low value' work. The price tag for the wasted hours exceeds $25 billion but bureaucracy also delays responses when problems emerge, pushes decision making to people who do not have direct knowledge of the problems, impedes innovation, and frustrates employees and those seeking government services."
10-Year Temps? Government Executive reports: "The Office of Personnel Management issued a proposed rule on Monday that would enable federal agencies to appoint employees in STEM jobs, or positions on temporary or new projects or organizations, for a decade." This doubles current limit.
Nominate for "BOLD Gov." Government Executive offers: "BOLD Gov 2020 will still highlight amazing work happening across government with a focus on innovative management techniques and world-changing technologies. You can see last year's presentations here. . . . Success in 2020 requires bold action. Help us highlight the best of government this year at BOLD Gov 2020: Innovation That Matters. . . . Nominations are open now through 11:59 p.m. October 8.
Not Going Back. Federal News Network reports: "Top leaders of the Air Force are fully adopting telework and engraining it into post-COVID plans, seeing it as a way to save money for the service and increase productivity in some areas. . . . "We're not going back," Air Force Vice Chief of Staff Gen. Stephen Wilson said."
Michael Keegan
VA taps CARES Act funds for IT. The Veterans Benefits Administration at the Department of Veterans Affairs is looking to reprogram about $250 million in COVID-19 emergency funding to modernize its troubled education benefits system.
VBA delivers $12 billion in educational assistance to one million beneficiaries annually, with benefits and business requirements frequently changing due to new legislative mandates. Currently VBA is using spreadsheets to manually reconcile data contained in multiple legacy systems -- a process that agency leaders described as unsustainable at a joint hearing of two subcommittees of the House Veterans Affairs Committee held Sept. 16.
IG: GSA system erred on small business designation. The General Services Administration misclassified millions of dollars in procurements, due to inaccurate coding in its procurement data system, according to a new report from the agency's Office of Inspector General's audits division.
The IG's Office of Audits found that almost $90 million in procurements registered in GSA's Federal Procurement Data System-Next Generation (FPDS-NG) were mislabeled as small business set-asides, when the contracting businesses didn't fit the definition, according to the report issued Sept. 14.
Nearly 50% of Pentagon workers still teleworking. Safety protocols would allow up to 80% on-site, but there's no rush to recall remote employees. There is a strong desire to resume more face-to-face collaborative work, Hershman said, but DOD has no fixed target for an optimal mix of remote and on-site Pentagon employees. A set goal could prompt decisions that risk the health of personnel or their families, she said.
Why it's risky not to take risks. Taking calculated risks is a necessity if you want to be successful and create things of value in the world, writes Steve Keating. "Leaders accept risk as the price of success, they know that 'good enough' is a direct path to mediocrity," he writes. LeadToday
How 50 one-on-one interviews helped a new leader. New team leader Anna Shipman met with each of her 50 or so engineers as a way to introduce herself and learn about them. Shipman offers a step-by-step guide to how she organized those one-on-one meetings, down to details such as how she drafted the invite email. Anna Shipman
Solve "wicked problems" with these 6 steps. Experimentation, curiosity, holding multiple perspectives and telling stories are among six traits of teams that solve even their "wicked problems," write former Rhodes Trust CEO Charles Conn and Robert McLean, both of McKinsey. "Embracing imperfection can lead to more effective problem solving," they write. McKinsey
The pandemic is a case study in risk communication. The pandemic has taught leaders that they must clearly communicate what's going on and what people should do -- but without causing confusion or undue alarm. "How each and every person will respond depends on many things: their generation, upbringing, current financial status, how emotional they are," says Horst Simon, founder of risk-specialist network Risk Culture Building Advisory Services. Strategy+Business online (free registration)
* * * * * *
Next Week on The Business of Government Hour: A Conversation with Lt. General Ronald Place.  What are the Defense Health Agency's strategies priorities? What is the Defense Health Agency doing to change the way DoD delivers healthcare? How is DHA responding to the COVID-19 Pandemic? Join host Michael Keegan as he explores these questions and more with Lt General Ronald Place, Director, Defense Health Agency that is next week The Business of Government. Next week on The Business of Government Hour.
Broadcast Schedule: The show airs Monday at 11 a.m., and Friday at 1 p.m. on Federal News Network 1500AM WFED
Anytime, Anywhere on...
 https://www.podcastone.com/the-business-of-government-hour
https://itunes.apple.com/us/podcast/the-business-of-government-radio-hou