Submitted by

JKamensky

on Fri, 09/25/2020 - 08:28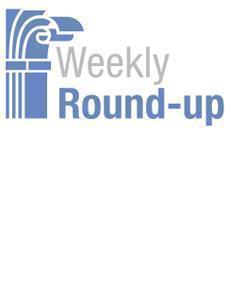 Friday, September 25, 2020
Articles from across the Web that we at the IBM Center for The Business of Government found interesting for the week of September 21-25, 2020.
Bend or Build the Bureaucracy? Government Executive offers two feature stories where its reporters: "explore what Trump's first term tells us about how he would govern in a second term, and what Joe Biden's deep experience in Washington tells us about how he would lead the executive branch."
Performance Pay - Not? Federal News Radio interviews American University professor Bob Tobias: "The idea of pay for performance has appeal in the federal workplace. The superior performers get rewarded for superior work, thereby helping keep the federal workforce strong and engaged. But is it true? One guest is skeptical."
Fraud Alert! Federal News Network reports: "Michael Horowitz, the Justice Department's IG and the acting chairman of the PRAC, said if the committee limited fraud to 1% of what Congress authorized, that sum would be about $26 billion dollars — an amount that rivals DoJ's annual budget."
Experimenting with Block(chain) Grants. NextGov reports: "The Treasury Department is turning to blockchain in a six-month project that ultimately intends to streamline agencies' financial processes—and re-imagine how the government does business. . . The new Blockchain for Grant Payments project—steered by the Bureau of the Fiscal Service's Office of Financial Innovation and Transformation, or FIT, and unveiled Monday—will explore the operational and legal implications of leveraging blockchain to track grant payment-related activities."
Pandemic Onboarding.  NextGov reports: "The COVID-19 pandemic has dramatically changed how most of the millions of federal employees and contractors perform their work, and it has forced alterations to the way agencies recruit and onboard talent. . . . Department of Veterans Affairs' Veterans Health Administration was able to onboard 23,000 new employees between March and May alone. The rapid ramp-up helped the agency to meet a significant uptick in demand for veteran health care services."
Michael Keegan
NARA looks to multi-cloud. The National Archives and Records Administration (NARA) is in the process of moving to a multi-cloud acquisition strategy to store the increasing deluge of digital records it receives from other federal agencies. "We're moving from off-premises storage solutions and into the cloud," said Sheena Burrell, deputy CIO at NARA. The move, she said during a Sept. 24 AFCEA Bethesda webcast, will facilitate acceptance of records from other federal agencies that have moved to the cloud, but may not be using the same cloud vendor as NARA.
Army tests the limits of its integrated tactical network. An Army experiment, Project Convergence at Yuma Proving Ground, pushed the limits of the Integrated Tactical Network, which primarily uses mobile components and has been developed and tested by the Army Futures Command's Network Cross Functional Team. Brig. Gen. Ross Coffman, Army Futures Command's (AFC) Next Generation Combat Vehicle Cross-Functional Team, the network didn't perform in part because it wasn't ruggedized for the environment. "We started with a network that we built from the ground up for this experiment," Coffman told reporters Sept. 23. "And what we learned is that it is not going to be sufficient to scale. We're going to have to go back and determine how we can talk ground to ground [systems] and air to ground [systems]and make sure we can scale the network."
OPM built COVID dashboard on a shoestring. The Office Personnel Management (OPM) earlier this year set up an COVID data dashboard for its employees using a credit card, Python, and an initial cloud buy that can be expanded in the future for more detailed data, according to Akanksha Sharma, senior advisor to the agency's CIO. One of the challenges at OPM in the early days of the pandemic, said Sharma, was the agency's facilities management operations team needed to find and aggregate data on the disease's spread. As the pandemic emerged and spread, that team "was manually scraping data off of the Internet, state and federal government websites about COVID cases," she said in remarks in a Sept. 23 cloud and infrastructure webcast held by the General Services Administration's Technology Transformation Service.
Why remote employees need influential leaders. Influential leaders rely less on their authority and more on learning what drives their employees, which is especially important when managing remotely, writes Scott Eblin. "Leave time in your online life to check in with and get to know your colleagues better on a personal basis," he writes. Eblin Group
Review your strategy in light of disruption. Strategies created before the pandemic need reevaluation to ensure they still fit with today's conditions and tomorrow's goals, writes Dave Coffaro. "By understanding if the right activities we're engaged in, and effectiveness of strategy execution, leaders can quickly adjust to change outcomes," he writes. Lead Change
Today's leaders must be transformational. CEOs have learned this year that their job is no longer just to manage business issues but to be transformational leaders who inspire employees "to higher levels of motivation and morality," writes AlixPartners Chief Talent Officer Ted Bililies, quoting historian James MacGregor Burns. "The silver lining, if there is one, is that disruption has caused us all to realize how much active leadership really matters," Bililies writes. Chief Executive online
Companies need new ideas for the new normal. Leaders should be empowering employees to share ideas during this time of crisis, writes John Baldoni, because there's no returning to "the old normal." "[W]hile we can mourn the loss of the old familiar, we can take heart that when people put their hearts and minds into something greater than themselves, good things can happen," he writes. SmartBrief/Leadership
How to support employees during this crisis. Employers were already worried about retention before the pandemic, making it crucial that managers keep employees informed, model respectful behavior and recognize good work, says S. Chris Edmonds in this blog post and video. "Ideas and efforts don't always lead to desired results, but ideas and efforts deserve recognition, which can lead to performance increases," he says. SmartBrief/Leadership
'Be Human': Marshall Goldsmith's Best Leadership Advice Right Now. In a conversation with Chief Executive, Goldsmith talked about how COVID is disrupting his clients, what he's counseling them and why this period of unparalleled change and challenge is an essential time to work on your own behavior and improve your emotional intelligence. The conversation was edited for length and clarity.
* * * * * *
Next Week on The Business of Government Hour: A Conversation with Patrick Pizzella, Deputy Secretary, U.S. Department of Labor. What role has the U.S. Department of Labor played in the COVID-19 pandemic response? How is Labor working to modernize the Unemployment Insurance program with the states?  What is Labor doing to create customer-focused workforce solutions for American workers? Join host Michael Keegan as he explores these questions and more with Patrick Pizzella, Deputy Secretary, U.S. Department of Labor next week on The Business of Government Hour.
Broadcast Schedule: The show airs Monday at 11 a.m., and Friday at 1 p.m. on Federal News Network 1500AM WFED
Anytime, Anywhere on...
 https://www.podcastone.com/the-business-of-government-hour
https://itunes.apple.com/us/podcast/the-business-of-government-radio-hou