Submitted by

rgordon

on Mon, 02/10/2020 - 14:58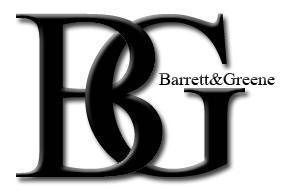 Monday, February 10, 2020
For nearly a dozen years, through 2008, we evaluated all 50 state governments on a wide variety of management issues, looking in particular at workforce planning.
We occasionally did the same for cities and counties. The news in those days, unsurprisingly, was not happy.
Twenty-some years ago, the outlook for workforce plans was short. Even the cities we praised typically used a one- or two-year horizon and did not use processes geared to projecting long-term evolving workforce needs. Some large cities depended heavily on paper-based hiring practices. Multiple others described technology that was "user-hostile," with data reports produced slowly and, in some cities, only accessible by IT staff. One city's officials told us they could not even identify the average age of the workforce or produce data on voluntary or involuntary turnover.
Data Quality Concerns
Sadly, though there has been dramatic improvement over the years, data challenges are still prevalent in workforce planning. We continue to hear complaints about clumsy and ineffective technology.
"Gathering workforce data is currently a struggle given our legacy systems which do not communicate easily-or at all­ with one another," a state HR director told us recently. A new human resource management system is coming to her state this year, but agencies currently struggle to match position information with budget information. Even knowing the location where individual employees work is chancy. A major cause of problems is the requirement for manually inputting data. Inconsistent data entry by some agencies also needs to be addressed.
Another common obstacle to doing solid workforce planning across entire organizations is the decentralized nature of many government workforces. A melange of government departments and functions results in making data analysis and workforce planning responsibilities for individual departments. HR directors and others deeply involved in the world of government personnel tell us that while they may create policies and communicate best practices to agencies, the enthusiasm and success of agency efforts vary wildly, as does the data they are inputting.
Rebecca Kopcienski is director of the Personnel Review Commission in Cuyahoga County, Ohio. Her commission handles classification and compensation for the county's non-bargaining employees and is also responsible for compliance auditing and civil service testing. Using data to inform and build workforce plans has enormous potential, she said, while also sharing her worries about data integrity issues.
"One of our challenges is making sure that the people who are actually entering data into these systems receive adequate training," Kopcienski said. "Sometimes they don't have an appreciation of the errors they make when they enter the data."
Putting Data to Work
The data frustrations experienced by many organizations have to be counterweighted with positive developments. In Memphis, a move to the cloud has facilitated new ways of accessing and working with the city's workforce data, said HR officer Alex Smith. Workforce planning is relatively new to the city, with little done before Smith moved from her previous jobs in the private sector and took the top HR position in 2016.
According to Smith, "Moving to the cloud caused us to reevaluate and look at our HR processes as we have new capability in terms of analytics, and we can have a more concerted conversation about recruitment and attrition. Having access to reports and data in a succinct way has given us the ability to be more proactive."
Of course, workforce planning needs to be an ongoing activity if it is to be effective. A single document has every chance of falling out of date as the seasons change. Memphis Mayor Jim Strickland's focus on data-based decisions and his creation of an Office of Performance Management in January 2016 helped Smith and other city leaders develop and consider key workforce performance indicators and data on a monthly basis.
Bulking up the analytical abilities of staff has also been a key priority in Memphis. In 2017, Smith built an HR solutions and analytics team, drawing more private sector individuals like herself into government and expanding training opportunities for her staff. Smith also created new roles to advance this effort. For example, she named Eric Sabatini, who had worked for the city for more than 20 years, HR analytics and performance senior manager to ensure someone was focused on driving people analytics and HR technology solutions for the HR department.
Data analysis has already influenced the adoption of a retention bonus plan for police. With police recruitment being a nationwide challenge, the HR solutions and analytics team analyzed the points at which resignations not related to retirement are most likely. The team found that officers with between 3 years and 11 years of tenure have been most likely to depart. The city now provides retention bonuses of $6,400 to $7,000 paid out over four years to officers who fit the profile. Qualifying for a bonus requires committing to staying on the job for an additional four years. In 2019, the retention rate for the more than 620 officers receiving bonuses was 97 .5 percent.
Smith acknowledged that the use of predictive analytics to direct workforce planning is still at an early stage and that the big benefits will accelerate as people in her department become increasingly comfortable with the data at their fingertips. "We're new to the cloud, and having a workforce planning process is a new phenomenon," she said.
Preparing for a Future Workforce
Producing concrete assessments of future workforce needs is an evolving process. While governments may be awash in demographic and process data, the numbers do not themselves provide the answers needed to meet changing needs for personnel and skills.
"We look at process data because it's easier to count," said Gerald Young, senior research associate with the Center for State and Local Government Excellence (SLGE). " Intangi bles are not that easy to count, and they aren't as easy to collect as overtime information, sick leave or hiring."
Young cited the growing but still­ infrequent use of stay interviews as a way to determine the reasons why employees are motivated to continue working for a state or locality. Learning this information can help cities, counties and states adjust policies and practices to influence employee decisions about remaining in their jobs. Still, a 2019 SLGE survey showed just 8 percent of local and state governments were using stay interviews while 69 percent were using exit interviews.
Governments that conduct periodic employee engagement surveys can also tap into that data while creating and updating workforce action plans. For example, the City and County of Denver has been tracking employee engagement every two years since 2011. Over the years, the creation of the survey, its marketing and the use of the data to inform plans has changed dramatically, according to Karen Niparko, executive director of the Office of Human Resources. Survey results now arrive far more rapidly than in the past, and Niparko's office works with agencies on data analysis and follow-up on workforce action plans that are developed based on engagement survey results.
What's Next
As we talked with HR directors for this column, we asked whether they had a wish list of data that would help improve workforce planning. Several brought up inventories of employee skills-even those that might not be immediately applicable to current jobs-to be matched with updated job specifications.
Byron Decoteau Jr., the state civil service director in Louisiana and president of the National Association of State Personnel Executives, also brought up work that his state is doing on mapping out crucial employee competencies. About five years ago, civil service staff pinpointed 40 competencies such as creative thinking, social awareness and change leadership that lead to employee and supervisor success.
Louisiana has run several pilot projects since then to determine the competencies that are best matched with different jobs. In one, employees who had been evaluated as exceptional performers were asked to prioritize the competencies that are most important for their job. The employees' supervisors independently tackled the same task.
This and other projects to match competencies with job performance are helping Louisiana develop data that can eventually be put to use for workforce planning. But there still is a distance to travel to get to that point. The effort will eventually depend on agency interest and engagement.
"We don't have a system now where we can track that information, but that would be on my wish list," Decoteau said. "That kind of system could map the changing nature of work and match that to the competencies and skills that are available and those that may be lacking."
This article was first published on the International Public Management Association for Human Resources website.