Submitted by

rgordon

on Wed, 09/12/2012 - 10:54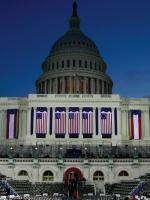 Our Guide is a short and timely primer on how to manage in the federal government. This 24-page document includes six 'to dos' for government executives, a discussion on stakeholder groups, and eight essential tools for achieving your goals.
The transition from campaign to governing requires that presidential policies be transformed from rhetoric into an actionable agenda and then into concrete results. Neither good policies nor sound investments are likely to work, let along succeed, if undermined by poor implementation. Too often, however, federal management issues are considered somewhere between "uninteresting" and "a waste of time." The reason: Washington is a policy town. If you are focused on politics or policy, "management" is often ignored or simply left for someone else to figure out.

Managing the federal government remains a complex and difficult assignment, both technically and politically. Numerous failures in recent years—such as the response to Hurricane Katrina, veterans' care at Walter Reed Army Medical Center, regulatory lapses, and bungled contracts in Iraq—underscore the need to pay attention not only to policy but also to whether and how policies and programs are actually executed.
Read The Guide.
Read our other resources from the 2009 transition.