Managing Advanced Threats in the Digital Age: Addressing security, risk and compliance for U.S. Public Sector executives
Submitted by

rgordon

on Wed, 06/29/2016 - 13:14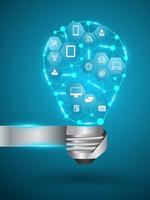 Recent media attention has highlighted a series of high-profile security breaches, which have affected U.S. government agencies and their contractors, and severely damaged the public trust and confidence in our federal government.
These attacks are relentless, aggressive and constantly evolving, and have clearly shown that federal agencies and organizations are struggling in managing security threats, despite the stricter security protocols that are often in place at government agencies. Cyber threats are "among the most urgent dangers to America's economic and national security," President Obama was quoted as saying in a Wall Street Journal article in 2015. No longer relegated to the IT organization of classical defensive products and tools within the enterprise firewall, security is now unquestionably a C-suite priority across an information ecosystem. Federal agencies and organizations need to move toward a more systematic and proactive approach to addressing evolving security threats and managing compliance requirements in today's economy.
This white paper includes background information on cybersecurity as well as a three-point plan and case studies for government executives.
** Image courtesy of KROMKRATHOG at FreeDigitalPhotos.net.