Submitted by

ABarnes

on Tue, 03/27/2018 - 14:43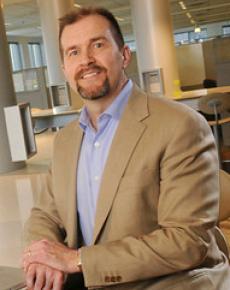 IBM Center for The Business of Government
IBM Center for The Business of Government
IBM Center for The Business of Government
600 14th Street, NW 2nd Floor
United States
businessofgovernment@us.ibm.com
Frank B. Strickland is a Senior Fellow Emeritus with the IBM Center for The Business of Government.
Frank is a career intelligence officer with twenty-four years experience in CIA's Senior Intelligence Service and the U.S. Marine Corps. During this time, Frank led a number of programs focused on developing innovative solutions and methodologies to measure and analyze mission performance. In recognition of Frank's accomplishments, the CIA Director awarded him with the National Intelligence Medal of Achievement. Frank was also the Legislative Director for the nation's largest intelligence program and a member of the CIA's Senior Intelligence Service, where he received the National Reconnaissance Office's Medals of Distinguished and Superior Service.
Prior to IBM, Frank co-founded Edge Consulting, a boutique consulting firm that achieved national recognition for pioneering work in the application of operations research methods and IT to quantify the value of intelligence. Frank helped lead Edge Consulting from a start-up to significant year over year growth, culminating in an acquisition by NISC.  He was also one of five officers that guided NISC through its acquisition by IBM.
Frank has led several major professional development programs, including the "Sharpening Your Edge" program. He is the co-creator of "Edge Methods", a unique blend of consulting, scientific methods, and IT used to assess the value of information from empirical data which has been used to advise national security principals and commanders on the optimal use of billions of dollars of operational and fiscal intelligence resources. He is a recognized teacher, public speaker, and published author. He holds a BA in Business Management, MS in Technology Management, and the CIO University's Certificate in Federal Executive Competencies.