Submitted by

ABarnes

on Tue, 04/03/2018 - 12:53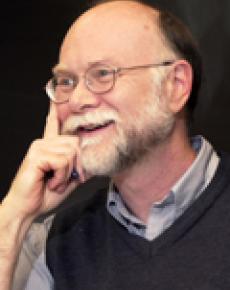 Professor of Government and Politics
George Mason University, Department of Public and International Affairs
Timothy J. Conlan is Professor of Government and Politics at George Mason University in Fairfax, Virginia. Prior to joining the faculty of George Mason University in 1987, Dr. Conlan served as a senior research analyst with the U.S. Advisory Commission on Intergovernmental Relations and as the assistant staff director of the Senate Subcommittee on Intergovernmental Relations.
Conlan is the author or coauthor of five books and numerous articles and research monographs in the areas of federalism, intergovernmental relations, and public policy. His recent publications include Pathways of Power:  The Political Dynamics of National Policymaking (Georgetown University Press,  2014), Intergovernmental Management for the 21st Century, (Brookings Institution Press, 2008), "The Rehnquist Court and Contemporary American Federalism," Political Science Quarterly (Summer 2001); and From New Federalism to Devolution: Twenty-Five Years of Intergovernmental Reform (Brookings Institution Press, 1998). An earlier book, New Federalism: Intergovernmental Reform from Nixon to Reagan (Brookings Institution Press, 1988), was awarded a 1998 prize for "the best book in federalism and intergovernmental relations published at least 10 years ago that has made a lasting contribution" by the American Political Science Association.
In 2002, Professor Conlan received the Daniel J. Elazar Distinguished Federalism Scholar Award, for scholarly contributions to the study of federalism and intergovernmental relations, from the Section on Federalism and Intergovernmental Relations of the American Political Science Association. He holds a Ph.D. in government from Harvard University and an A.B. in political science from the University of Chicago. He is a fellow of the National Academy of Public Administration.