Submitted by

rgordon

on Tue, 06/04/2019 - 12:27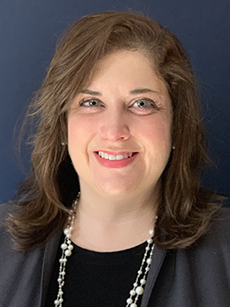 Karin O'Leary, former Chief Financial Officer for the Administrative Office of the U.S. Courts and Budget Officer for the Department of Justice, will focus her work with the Center on financial management and related issues.
In recent years, governments at all levels have made progress in driving improved financial performance through shared services and other tools as a way to improve efficiency and effectiveness in common functions across agencies.  Yet governments also face challenges in implementing effective practices that drive results for citizens and business partners.
The Federal Government's current strategy to drive forward solutions for financial, human resource, and related systems and programs, led by the Office of Management and Budget, the Office of Shared Solutions and Performance Improvement at the General Services Administration, and the Treasury Department, has propelled cross-agency efforts that call for new thinking about how to address longstanding challenges. State and local governments are also moving forward to take advantage of the benefits that modern financial systems bring in terms of costs savings and improved performance.
The IBM Center has had a long interest in how government can best leverage and implement such reforms, which has been the focus of numerous reports over the past several years.  We are pleased to announce the Center's expansion in providing thought leadership in this critically important area for government through the introduction of our new Fellow, Karin O'Leary.
Karin has extensive experience in managing complex organizational change in Federal agencies, with over 25 years of government service. Karin's expertise includes financial management, federal budgeting and appropriations, shared services, and change management.  This expertise steps from her extensive career as a leader in both the Judicial and Executive branches of government.  She was the Chief Financial Officer of the Judicial Branch, where she led a team that implemented a single financial and procurement system to over 450 court locations in three years and transitioned local disbursing to the U.S. Treasury. Before that, Karin was the Budget Director for the U.S. Department of Justice for nearly 10 years, with responsibility for developing, promoting, and executing a budget exceeding $25 billion per year, as well as departmental strategic planning and performance management. Karin also held senior positions at the Drug Enforcement Administration and the Court Services and Offender Supervision Agency for the District of Columbia, which she helped to establish.
Karin is also a Senior Managing Consultant with IBM's Global Business Services and a member of IBM's Former Government Executives Council.  In addition, she is an active member of the American Association for Budget and Program Analysis and the Association of Government Accountants.
Karin will post her first blog as a Center Fellow shortly, with the release of our new Special Report, Financial Management for the Future:  How Government Can Evolve to Meet the Demands of a Digital World.  We are honored to welcome Karin to the ranks of Center Fellows, and look forward to her sharing expertise through our blog post and other Center forums in pursuit of improved financial performance for government.