Submitted by

MKeegan

on Mon, 06/22/2020 - 12:00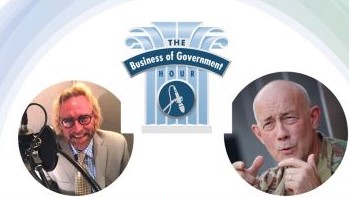 Interview with Lieutenant General Charles Luckey , Chief of Army Reserve and Commanding General of the U.S. Army Reserve Command
For more than a century, the U.S. Army Reserve has delivered decisive capabilities to the battlefield, fulfilling its integral role as a force-provider, with approximately 200,000 soldiers spread across twenty time zones. Its role is more critical than ever in an age characterized by the persistent presence of asymmetric threats, as well as emerging, dynamic, and highly contentious challenges.
The Army Reserve comprises nearly 20 percent of the Army's organized units, almost half its total maneuver support, and a quarter of its mobilization base-expansion capacity. Its unique status as both a component of the Army and a singular command imbues it with the flexibility, agility, and unity of effort needed to respond to any mission at home or abroad, and often with little notice.
Lieutenant General Charles Luckey, Chief of Army Reserve and Commanding General of the U.S. Army Reserve Command joined me on The Business of Government Hour to discuss how COVID-19 impacted the Army Reserve, the mission of the Urban Augmentation Medical Task Forces (UAMTF), and how Ready Force X prepares the Army Reserve for immediate and effective mobilizations. Here's a synopsis of our conversation, highlighting key insights and accomplishments of the U.S. Army Reserve.
On Key Strategic Priorities
Lt. General Luckey described his key priorities during over the last four years:
Build and sustain an increasingly capable, combat-ready and lethal force ready to deploy, fight and win.
Continue to garner and sustain the support of its soldiers' employers and families as they work to maintain balance in their lives.
Anticipate change as we shape and scope the future force and leverage its unique and pervasive connections with the nation's private sector.
On the U.S. Army Reserve COVID-19 Response
The mobilization of the U.S. Army Reserve is part of the total Army response to the COVID-19 pandemic as part of the National Response Framework.
The NRF provides foundational emergency management doctrine for how the nation responds to all types of incidents. When DoD resources are authorized to support civil authorities, the operational coordination and employment of such resources are normally led by the designated Combatant Command (e.g., U.S. Northern Command, Southern Command, or Indo-Pacific Command). "The Army is a force provider to the combatant command, in this case US Northern Command, to provide capabilities to support the Army's contribution to the COVID-19 response," explains Luckey. "We mobilized the 377th Theater Sustainment, the 4th Expeditionary Sustainment Command, the 505th Military Intelligence Brigade, and a whole panoply of other capabilities in support of the pandemic response."
The COVID-19 response operations constituted one of the largest domestic mobilizations in Army Reserve history - in excess of 3,000 soldiers at the height of the response. It provided high-demand capabilities including medical, logistics, engineering, military intelligence, aviation, legal, transportation and military history. More than 180 Army Reserve Emergency Preparedness Liaison Officers (EPLOs) were distributed across FEMA teams as advisors and Army subject matter experts. For General Luckey, the COVID-19 crisis validates the Army Reserve's ability to rapidly adapt to a wide range of contingencies to support the Army and the nation through the Ready Force X construct.
On Urban Augmentation Medical Task Force
According to Lt. General Luckey, the department evaluated a variety of medical capabilities available to meet the needs of the pandemic response. He describes a U.S. Army Reserve concept, the Urban Augmentation Medical Task force (UAMTF) that was developed and employed during COVID-19 relief operations to alleviate human suffering and assist civilian medical professionals. "We took this from concept to execution very quickly, pulling them together in a short time," notes Lt. General Luckey. It provides an expeditionary, deployable and scalable medical staff to reinforce impacted communities across the nation. Each 85-Soldier unit provides critical capability in support of the Joint Force Land Component Commander (JFLCC) COVID-19 response. UAMTFs are composed of medical professionals from Army Reserve units assigned to 3d and 807th Medical Commands (Deployment Support), and Army Reserve Medical Command.
Lt. General Luckey explains that a dozen UAMTFs were mobilized to support the coronavirus relief efforts and curb the spread of the disease in impacted cities, including New York City, Newark, Boston, Detroit and Philadelphia. Each is capable of meeting unique local requirements, from augmenting hospital staffs to supporting up to 250 patients at FEMA medical stations nationwide. These non-doctrinal formations do not come with equipment, medicines, or ICU capability; however, UAMTF's do provide:
High-end medical capability: including clinical staff, operational medicine, infectious disease, preventive medicine, nursing, respiratory therapist, clinical psychologist, occupational therapy, dietician, pharmacist, and other medical specialists.
Resident expertise: highly tailorable and adaptable to a range of evolving requirements, augmenting medical capacity at hospitals and long-term care facilities.
"You'd be amazed what you can do in three days if you put some energy into it," admits Luckey. "With the Urb Augs, we took a non-doctrinal formation, gave it a non-doctrinal mission. and put it into a non-doctrinal environment in less than two weeks."
On Ready Force X
According to Lt. General Luckey, Ready Force X is designed to focus on short-term readiness, working to build a force that can deploy quickly to respond to contingencies when needed. He recognizes that the world in which we find ourselves today is changing rapidly. Therefore, rapid mobilization is critical to deploying and sustaining combat power.
"Over the years, we've come to view RFX almost more as a verb than a noun because it became a process by which we looked at ourselves in terms of current readiness and then what things did we have to do to get ourselves more ready, more capable, and then deployed into position to be able to do what we needed to support a war plan" explains Luckey.  It is an illustration of what he refers to elegant C2: elegant command and control. "The Army Reserve has to be available, accessible, and deployable to do whatever it is the Army needs us to do on a timeframe that makes it relevant."
The UAMTF concept validates the Army Reserve's Ready Force X construct and demonstrate its capability as both a global force provider to the JFLCC, and an agile, adaptable asset in the homeland. Specifically created to respond in times of crisis, UAMTFs augment the civilian medical community in the fight against the coronavirus. Bringing enhanced civilian skills, training, and experience, Army Reserve soldiers are uniquely suited to address this mission requirement.
Lt. General Luckey relates a story about the impact UAMTF had on the morale of a hospital situated in a COVID-19 hot zone. According to the hospital administrator, the facility had only a two-day supply remaining of personal protective equipment for their own employees. All the ventilators were being used by patients. They were feeling like they were overwhelmed and not going to get through the crisis. However, when the UAMTF showed up, the hospital administrator told Luckey that once the Army showed up the hospital staff know they were going to make it through.
"Just think about that. Eighty-five soldiers had that effect on the morale of that hospital. That's powerful. I'm phenomenally proud," admits, Luckey, "of the effort, the energy, the focus, the discipline, and the spirit, that America's Army Reserve has brought to this fight. We have in fact, saved lives and lifted the spirits of an entire nation. Everybody on the squad played a part in making sure that happened."  
On the Impact of COVID-19 on the U.S. Army Reserve
COVID-19 challenged the U.S. Army Reserve to innovate and evolve how it maintains – and improve upon - readiness and resilience while practicing force health protection.  The Reserve adapted it internal processes to focus on building readiness while proactively mitigating risk to the force. Battle Assemblies were temporarily suspended replaced by the Soldier Virtual Battle Assemblies to ensure every soldier was given the opportunity to earn credit/pay for attendance.
In challenging and uncertain times, the Reserve is committed to ensuring every soldier and family member sees America's Army Reserve as a source of strength, stability, and security and not a source of stress. 
On the Importance of Family and Employer Support
We share our reservist with two distinct groups: their families and their employers. Both are true partners in the the national security fabric of the United States. I am constantly reinforcing this message. As a nation, we need to acknowledge the importance families and employers play in the success of the Army Reserve. As a nation, we are able to reach in and grab incredible capability out of reserve components of the U.S. military at a significant cost savings to the taxpayer. We are able to do this because employers share with us the best talent in the world. I just can't underscore enough how important their support is to us and to the nation.
On Leading and Leadership
I talk about leading with love. I do not mean simply being nice to people. I mean acknowledging that this is about selfless service with an open and embracing heart. You must be totally present to unleash the power of the team. It is about how you support people to become their best selves. At the end of the day, I believe and say: "you are not working for me. I am working for you." This is about leadership's responsibility to the led, to empower the led, and to give the led resources they need to be successful. Over the years, I have recognized that enthusiasm is a combat multiplier and infectious. People who are enthusiastic and committed to other people tend to be leaders that people want to follow. The leader is about the mission. I tell leaders all the time be present and own that space. It is critical to accept responsibility for your soldiers or whoever you are responsible for: coaching, teaching, or mentoring, and watch your team respond.