Submitted by

cmasingo

on Thu, 12/21/2017 - 12:57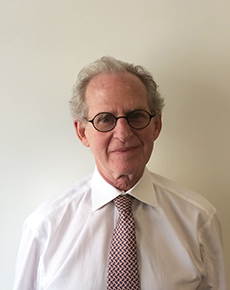 Government must function differently in the 21st Century given challenges it faces, and the opportunities for citizens and business to contribute to improvements in service delivery.
One way the government can become more efficient and effectively managed is through what we're calling A Dynamic Shared Service Delivery Model, to show constant change and improvement. Before we dive into the specifics of the shared service model, let's explore a representative example of the "21st Century" technology service model.
Shared Service Market Size
The Technology CEO Council (TCC) is a leading public policy advocacy organization made up of chief executive officers from America's top information technology companies including IBM, Dell, Oracle, Xerox and others. TCC's analysis of federal spending identified $1.1 Trillion in savings over 10 years, including $47 Billion from shared services.
According to the TCC, "the Human Resources Line of Business (HR LOB) in the Office of Personnel Management (OPM) has shown that this model can be highly effective for the federal government. By consolidating 26 agency payroll systems down to four payroll shared service centers and migrating agency HR systems to one of the six federal and four private-sector HR shared service centers, the HR LOB estimated reduced HR and payroll costs of $1.6 billion from FY 2004 to FY 2015, and estimates continued cost reductions of $184 million per year going forward. Applied to other administrative functions, the impact of shared services could be even more significant."
The Partnership for Public Service, a not for profit, recommends improvements to government and has endorsed the concept of shared services. The work of the Partnership has led to the creation of the Unified Shared Services Management Organization and a Shared Services Policy Officer within the government, and has created momentum in the new administration.
If the TCC is the "what" and the "why" of shared services savings opportunities, this point of view document is the "how".
21st Century Technology Delivery
When considering the way that technology delivery works in the 21st Century, one example that comes to mind is telephony. In a very short time, we've moved from land lines, to cell phones, to smartphones. Thinking about the way in which this type of transformation happens, it's driven by technology's ability to change, and users' ability to adapt. By way of thinking about this today, almost 50% of US households no longer have a land line, just over 40% have both a land line and a cell phone, and less than 10% have a land line and no cell phone.
Consider the three aspects of telephony – hardware, software and applications. All providers in the market (AT&T, Verizon, Sprint, etc.) are providing services on the same basic underlying hardware (Apple, Samsung, LG, etc.). Telecommunications providers now provide and differentiate based on service, price, and speed, because they provide all available hardware and software combinations. The application market has also fallen in line so that applications run on every provider, software and hardware combination, and if a customer were to switch between providers, their data and applications would transition with them.
An important factor that enabled this transformation is the government's critical role, creating regulations to require wireless providers to allow customers to port their phone numbers from one provider to the next. Before that consumers questioned the speed and complication of using and distributing a new phone number if they wanted to switch providers, creating barriers to competition. Now that phone numbers are easily ported, the consumer decision to switch providers is a competitive decision based on service, offerings and price.
Like telephony, several other services have undergone a transformation due to advances in technology and user needs.
Banking
Banking services have evolved from brick and mortar banks, checks and deposit slips to integrated mobile apps that allow seamless mobile deposits, payments and transactions.
Security
Identity management has developed from numbered keypads and locks that can be unlocked by anyone with the code, to more secure biometric identification tracked to a single individual 
Mail
Mail communication has advanced from batch delivery of paper mail to instantaneous exchange of electronic mail in a secure and centrally management environment.
Each of these technologies has moved up the technological curve from physical to digital, and that's the way we want to begin to think about shared services in the 21st Century.
20th Century Shared Services Model
 
In the 20th Century model, shared services delivered real value by combining and reorganizing agencies' organizations, such that one group among them does all the data processing. However, the 20th Century delivered only up to the point where technology moved faster than providers could feasibly keep up investments in modernization.
 Infrastructure
Each provider has its own servers – maybe in today's world they have a contract for both servers and cloud – but each of those are owned by a service provider. Investment required by providers to keep infrastructure up to date are significant and growing.
 Platform
The platform is owned by the service provider through a contract with Oracle, SAP, Workday, etc. Each provider has a single platform for which it has purchased its own license. Multiple instances of the same platform are owned by multiple providers across the federal government.
 Data
Data has been not standardized, but has developed over time by that provider, and is probably uniquely configured for that particular provider. Data discrepancies between providers have caused agencies issues and high switching costs when migrating between providers.
 Provider
Since the provider owns the entire technology stack, each provider is looking, often in vain, for ways to leverage their technology. This includes funding and investment sources for system upgrades, and methods for increasing their competitive standing in the marketplace. Governance challenges can impact the long-term viability of shared services providers in this model.
In my next blog, I'll discuss the principles for the future of shared services and a 21st century shared services model.