Submitted by

TFryer

on Thu, 01/18/2018 - 14:27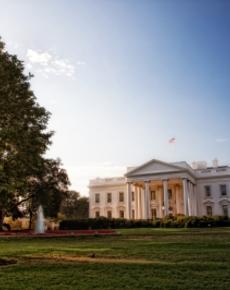 On September 16, the IBM Center for The Business of Government and the Partnership for Public Service co-hosted a Roundtable to discuss how agency leaders can coordinate and integrate activities to drive successful outcomes for the next Presidential term.
This blog is a continuation of our first blog on Enterprise Government, which presented an introduction on Enterprise Government and highlighted a number of challenges for the next Administration to address.  In this blog, we will present the key findings and recommendations in each of four areas to spur a government-wide approach to solving problems.  These action areas include:
1.  Developing Administration Strategic Objectives – helping the incoming administration translate its governing priorities into clear goals.
Set out a roadmap to accomplish goals

.  Identify a manageable number of big ticket promises or priorities that the President has committed to achieve, such as immigration or energy reform.   Set an end goal and plan back from that to the current state, to assess where the gaps are in management and tools, and define a strategy forward that addresses questions or concerns.
Repurpose and re-brand, but don't start over

. New Administrations almost always assume that their approach is superior to that of the previous Administration, and that the existing initiatives and structures cannot be adapted. But history shows that agencies have invariably made positive progress on which to build, even when Administrations change parties (for example, the e-government agenda of the Bush Administration in 2001 built on successes made at the end of the Clinton Administration).  One enabler for an outgoing Administration would be to establish a career leader for key management (and thus non-political) goals, whose tenure will outlast a single Administration.
Develop a common set of measurable objectives when strategic objectives involve overlapping agencies

(such as education, health care, and homeland security).  In this way, agencies can act together to drive change, track progress in a transparent and verifiable way, and hold leaders accountable for progress (both positive and negative).
 

Create a cross-functional leadership team in the White House to drive this change

.  This group could be led by a "chief operating officer" working for the President, who leads the execution structure for setting and achieving cross-agency objectives.  This office would be a key driver for success in bringing agencies together around common goals.  The office should also work with Congress to provide advance notice and build support, since members and staff support will be critical.   
2.     Evolving Role of Cross-agency Institutions – leveraging and rationalizing the growing number of cross-agency institutions that have evolved in law and practice over the past two decades. 
Designate a lead office to help agencies implement cross-cutting goals

.  The growth in interagency institutions (Presidents Management Council, Chief Information Officers Council, Chief Financial Officers Council, Chief Administrative Officers Council, Chief Human Capital Officers Council) has been loosely coordinated through OMB's Deputy Director for Management; linkages have increased thanks to the new GSA Office of Executive Councils.  OMB (supported by GSA or OPM) could increase this coordination, potentially in support of the White House chief operating officer discussed above.  To do so, OMB needs greater capacity to support the DDM promote enterprise government in both budget and management oversight (FedStat is a good model of budget and management integration implemented by the Obama Administration). 
Provide sufficient resources

.  OMB can also direct the people and money to support enterprise activities, especially when there is only a small budget that can be used to drive cross-agency goals and share best practices. OMB and the White House should ensure that the cross-agency councils have enough funding to accomplish their missions. 
Ensure agency participation

. Create an incentive structure to spur agency involvement, which includes performance plans for leaders that incentivize participation in interagency councils and achievement of cross-agency goals. Track actual performance against the plans, and administer rewards and consequences.
Establish a high-level governance structure across the councils

, led by the OMB Director and White House Chief Operating Officer.  One way to build this would be for each of the CXO Councils to establish a liaison to the President's Management Council, and designate a PMC liaison to each Council (similar to the "2 in a box" model that often assists with governance coordination in the private sector).
3.     Collaborating to Drive Mission Outcomes -- effectively coordinating activities can deliver strong mission outcomes, whether in response to a crisis or in ongoing management of multi-agency missions.
Create sustainable capacity

. Most crises where government leads a response are best addressed through interagency collaboration. For example, the response to Hurricane Sandy would not have been possible without collective effort. The question is how to build that capacity into ongoing government operations that benefit from enterprise approaches but are not emergencies.
Use a citizen-centric approach

. In defining the scope of mission areas to address, a citizen-centric perspective will have visible impact.  Citizens (as well as businesses, academic institutions, and others served by government) often do not understand agency structures.  An enterprise government can create a one-stop shop that blurs jurisdictional lines for stakeholders, such as veterans, students, or the traveling public. 
Make clear why agencies should collaborate to achieve a mission outcome

.   Individual motivations vary even within the same agency, much less across departments.  Each agency and bureau believes they are largely unique; each has different priorities, missions, and goals. Without a reason to drive enterprise actions and a network of people who are responsible and accountable for moving those actions forward, enterprise missions will likely be deprioritized in favor of within-agency missions. 
Drive agreement among agencies on shared outcomes for achievingcross-agency mission goals

. Measurable outcomes should be implemented through shared metrics, should be funded by OMB through a coordinated process, and should be tracked in a consistent and transparent way by all stakeholders (with incentives and consequences).  This can be implemented through time-limited interagency task forces that operate under an integrated plan and budget, with a lead agency driving progress.
Consider the Recovery Act implementation as a management model for an enterprise approach

. The Recovery Act implementation effort featured several characteristics described above, including: 

Involved coordination from every agency;
Required collaboration between federal and state and local governments; and,
All agencies had "skin in the game."
4.     Integrating Mission Support Operations – building on integrated approaches to back-office efficiency that are based on commercial best practice, including shared services, e-government, benchmarking, and strategic sourcing.
Build on success in implementing shared services. 

In recent years, agencies have made progress that can serve as a building block for the future.  For example, payroll went from 140+ different agency payment systems to five; numerous agencies have migrated basic HR processing to approved public and private providers; and Treasury has begun work with major agencies on common platforms for modernizing agency financial systems.  But overall, the current approach for delivering services is fragmented.
Demonstrate clear up-front benefits to agencies who migrate to common approaches

.  These benefits can involve cost-cutting, service improvement, or both.  Once the agency sees the benefit, build on current efforts being led by OMB to develop and articulate a clear enterprise strategy for shared services, including benchmarks to show impact relative to commercial best practice, and demonstrating usefulness with case studies.
Migrate to common approaches across a pathway that agencies understand and can easily adapt

.  An enabling pathway would include common and repeatable processes, rather than reinventing approaches for each common line of business.  GSA's category management initiative for acquisition provides an interesting model for other mission support functions.
Establish cross-agency spending guidelines that incentivize agencies to invest in migration toward common platforms

; for example, allow agencies and contract support services to retain a portion of achieved savings.
Explore whether the U.S. would benefit from the creation of a Shared Services Agency

.  Canada's evolution provides a model for this approach, having started with a GSA-style agency and then moving to two different lead agencies, one for citizen-facing service delivery (Service Canada) and one for internal IT shared service support (Shared Services Canada).  Benefits of such an approach exist, but a new U.S. government agency like this could be become bogged down by the same forces that slow integration efforts today.
Conclusion – Getting It Done
As with each Roundtable discussion that is contributing to the Management Roadmap, the Roundtable also addressed key enablers – how to accomplish the collective wisdom discussed above.  These enablers leverage three channels:  people, process and technology.
People.  Among the most important areas of focus builds on the second Roundtable, which addressed how to build talent among leadership ranks. At the Enterprise roundtable, the importance of effective leadership to collaboration and integration was repeatedly emphasized.  Enterprise government requires two types of leaders:
Operational leaders, skilled at accomplishing tasks regardless of organizational affiliation; and
Network leaders, skilled at building relationships between diverse agencies and teams.
Process.  The current FedStat model could be applied to cross-agency priorities; this approach would involve a regular convening of accountable leaders to measure progress in a transparent and consistent fashion.  OMB can drive results of FedStat and similar reviews into the review of strategic objectives, agendas for cross-agency institutions, and topics for mission and mission-support integration – perhaps reinforced by focus at an annual Cabinet-level meeting, to build support from agency heads.
Technology.  Innovations can provide powerful tools to build enterprise government.  Cross-agency platforms that leverage cloud computing and enable analytics over multiple databases can increase an agency's agility and mobility, ultimately growing the capacity to address complex, dynamic challenges.   The Business USA initiative demonstrates some success in this arena.
When the next Administration takes the reins, they will find a federal government that can build on efforts across multiple Administrations to create a more connected and integrated government. Next summer and fall, as transition teams develop their plans, they can accelerate delivery on the President's priorities by making enterprise government a core management priority.
**  Image courtesy of Damian Brandon at FreeDigitalPhotos.net