Submitted by

TFryer

on Mon, 01/22/2018 - 11:47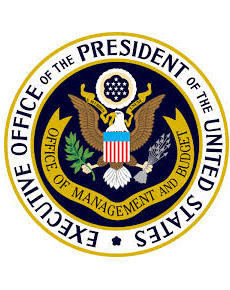 The Office of Management and Budget (OMB) is in the midst of an interesting approach to developing guidance for an important management statute, the Federal IT Acquisition Reform Act (FITARA).
OMB conducted a broad set of internal and external outreach meetings to draft the guidance, and is now taking comments on that draft. OMB strongly encourages substantive comments to be sent today to allow for careful consideration of early feedback. This process could be a model for OMB guidance in other areas. Congress passed the FITARA statute in December 2014, as Sections 831-837 of the National Defense Authorization Act. FITARA addressed numerous issues involved in reforming management and oversight of Federal IT, including: Enhanced and clarified authorizes for Agency Chief Information Officers (CIOs) Greater Transparency and Improved Risk Management in IT Investments Stronger Focus on Reviews of Agency IT Portfolios Expanded Training for Skills IT Acquisition Professionals, and Renewed focus on Consolidating of Federal Data Centers, Strategic Sourcing, and Government-wide Software Purchasing. FITARA represents a significant step forward in terms of CIO leadership and shared accountability for IT management, and how IT supports agency programs and functions. FITARA builds on the CIO authorities that were outlined in the Clinger Cohen Act of 1996 and the E-Government Act of 2002. Clinger Cohen created the CIO position within agencies; E-Gov created an IT leadership position in OMB that is now held by the Federal CIO, and codified the Federal CIO Council as well as CIO responsibilities on that Council and in other areas. Both of these statutes have been the subject of a variety of OMB guidance documents since enactment. Most recently, OMB issued a Memorandum in 2001 (M-11-29) that outlined CIO authorities in a variety of areas, including IT governance, purchasing of commodity IT, IT program management, and information security. The OMB draft guidance on FITARA advances on these guidance documents in a number of important areas. Comments are due by May 30, and today marks the day by which OMB encourages substantive comments in order to allow full consideration of them in the process. There are several elements of the FITARA guidance worth noting: The memo treats IT as a key mission enabler, one where CIO leadership is best exercised through a governance process that involves other key agency stakeholders – including CFOs and other CXOs as well as program executives, with support from the Agency Head and Deputy. Just as the private sector has recognized that IT drives mission performance, the FITARA guidance bridges that perspective to government. And interestingly, new Federal CIO Tony Scott is well-positioned to build that bridge, having significant experience as a CIO and IT executive for major commercial enterprises, including Microsoft, Disney, and General Motors. The memo reflects an integrated governance approach, establishing a "common baseline" for agencies to adapt in their own environments in which CIO leaders work in concert with their brethren CXOs. OMB identified roles for each lead player in implementation, and asks agencies to report on this common baseline by the end of this calendar year. OMB has begun to plan for effective implementation of this and other requirements. The guidance was developed through wide consultations across government and private sector, including outreach to a number of leading "good government" groups such as the Partnership for Public Service and the American Council for Technology and Industry Advisory Council (ACT-IAC). The outreach served to collect best practices and build support for the guidance across the government IT community. It mirrors a similar outreach effort that OMB is leading to implement another important management statute, the Digital Accountability and Transparency Act (DATA Act). OMB's openness to public input for the development of guidance is to be commended, and will pay dividends in terms of quality, speed, and breadth of implementation. Similarly, the current draft guidance document is out for comment on a variety of platforms, including GitHub – a widely accessed platform in the tech world, which OMB has also leveraged to release and enhance its Digital Services Playbook out of the US Digital Service. OMB received wide plaudits for seeking public comment on this guidance – it is another step that has not often been sought for other memoranda (OMB does generally seek comment on its Circulars, which tend to cover larger sets of issues and have longer durations). Finally, OMB is continuing to reflect an open process within the government and with interested stakeholders and the public through the implementation of this statute. Since government IT impacts every agency and millions of Americans every day, such openness will serve OMB and the Nation well going forward.