Submitted by

sfreidus

on Thu, 01/04/2018 - 15:52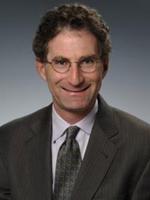 Tuesday, September 25, 2012
A Presidential election year provides an opportunity to step back and consider major issues that will face government in the future. Our Center has devoted significant attention to this topic 4, 8, and 12 years ago, and this year we will build on that tradition.
We intend to look at a variety of emerging trends, offer innovative approaches to address challenges today and tomorrow, and update a number of widely read reports from prior election cycles.  We hope to engage in a dialogue with government and industry leaders, and welcome broad and deep discussion going forward.
Starting today and periodically over the next several months, the Center will devote attention to the topic of "Governing in the Next Four Years" in our blog, the December issue of the Business of Government magazine, and a number of reports.  We will seek to focus on issues where public sector leaders can learn from successes across all levels of government, as well as effective practices in industry, in order to develop cost-effective solutions.  Key areas of focus will include:
How best to leverage citizen input that increasingly comes to government through social media and other collaborative channels
Ways that leaders of Federal programs can improve outcomes by capitalizing on approaches and tools developed in the "CXO" communities (Chief Information, Financial, Acquisition, and Human Capital Officers)
Modernizing the exercise of security, power and intelligence given rapid changes in technology and statecraft at home and abroad
Managing networks of programs across agencies that provide similar services to citizens and businesses to reduce burden and cost while improving quality
Creating a "fast government" -- accelerating how agencies do their work to dramatically reduce the amount of time needed to deliver services.
Turning performance measurement and management toward more of an actionable agenda that reinforces program improvement and recalibrates resources toward areas that lead to better results.
We will also update a variety of materials that have been widely shared across government and industry, including "Getting It Done" that provides a set of roadmaps to help leaders new to government make a difference quickly.  All of this will be available in an online resource center at our website, which we will keep up to date as events unfold over the next several months.
Please let us know your thoughts on the content that we will address around "Governing in the Next Four Years."  We look forward to continued collaboration in applying both research and practical lessons learned to address some of the government's most critical issues.
Read other blog posts related to the next four years:
The Next Four Years: Citizen Participation
The Next Four Years: Managing a Balancing Act
The Next Four Years: Intelligence Community Reform Refining not Rebooting