Submitted by

rgordon

on Thu, 05/27/2021 - 11:58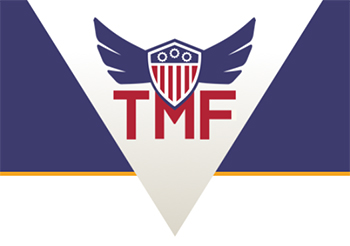 Investments in technology that supports multiple agencies would expand the TMF impact considerably.
Agencies can learn from experience about how modernization investments can be sustained and scaled over time as they prepare their first round of proposals for the Technology Modernization Fund (TMF).   Specifically, the TMF guidance from the Office of Management and Budget (OMB) calls for proposals that reach across the government enterprise to include:
public-facing or agency-facing shared services, including technical infrastructure that can offer agency technology teams a scalable, secure foundation for the rapid creation and modernization of digital services.
Our first two posts on enabling the TMF for success focused on how the fund could drive larger reforms across IT budgets, and how a strong link from the TMF to cybersecurity can lead to improved performance in the agency's high-value assets (their most critical mission and business systems).  This third post speaks to the long-term value of taking an enterprise approach for TMF investments, consistent with the OMB guidance.
Linking the TMF to shared services continues a longstanding strategy to modernize governmentwide programs led by agencies that have the experience and expertise in specific domains.  The current "Quality Service Management Offices" (QSMOs) for financial management, human resources, grants management, and cybersecurity demonstrate the continuity of this approach; all four QSMOs have their origins in the lines of business that were started as part of the 2002 funding strategy driving IT modernization, with cyber joining the list two years later.
The current QSMO construct provides a clear channel for TMF investments to support expansion in these four critical areas of government operations. Each QSMO is governed by a lead agency that collaborates across government to promote services that meet high standards. For example, Treasury's financial management experience enables solutions for other agencies to deliver social services to the public with accuracy and integrity, and the cyber expertise in the Cybersecurity and Infrastructure Security Agency supports modern approaches to protection of agency information and assets that serve the public.  TMF funding that supports this government enterprise construct will spark and accelerate efforts that reach multiple agencies, increasing the return on this investment by modernizing processes beyond a single program or project.
Similarly, a number of agencies continue to develop enterprise service approaches that reach across their own programs in a way that allows their bureaus to focus on mission outcomes while relying on central provision of common functions.  The Departments of Commerce and Labor are among the  agency leaders in this space, and the TMF's impact would expand by making investments that support additional agency enterprise approaches.
Another path for investments with cross-agency impact comes at the infrastructure level, as noted by the OMB guidance.   As each agency invests in modern computing capabilities that center around "cloud computing" platforms, the adoption of open and secure cloud platforms across agencies becomes a critical success factor for developing robust digital services; a recent IBM Center report highlights the benefits of open cloud infrastructure that supports open and interoperable applications.  TMF funding that promotes pilot, prototype, and scalable cloud-based infrastructure will also fund the foundation for digital applications, which agencies can adapt based on iterative improvement and public feedback over time.
This integration of governmentwide modernization at the infrastructure and shared service level with agency-specific digital investments provides a pathway for agencies to leverage the TMF for investment in systems and applications with scalable and sustainable returns over time, consistent with the TMF's goals and OMB implementation guidance.  Such a strategy can have significant resonance and foster an improved experience for individuals who receive government services – the subject of the next and final post in our series.