Submitted by

sfreidus

on Tue, 12/26/2017 - 12:18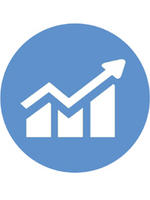 Government agencies can improve services and save money by implementing a shared services model. But recent experience from a UK government demonstrates that it requires strong leadership and commitment to digital services.
I recently attended a breakfast hosted by the Shared Services Leadership Coalition. The theme was "The Future of Federal Shared Services." Former US Congressman Tom Davis spoke about his work preparing for presidential transitions. It was surprising to learn that the government is planning the transition this early in the election cycle. But the bigger surprise was in the set of priorities that came out of early planning. According to Mr. Davis, these priorities have included national security, domestic policy, economic policy, and White House staffing; interestingly, the planning also included using shared services as a way to implement these priorities.  Would shared services indeed be a key to implementation?
Digital Economy, Analog Government
Following Mr. Davis, Carolyn Williamson, Director of Corporate Services with Hampshire County UK, also spoke at the event.  Ms. Williamson has built a successful shared services environment across the Hampshire County government (shared services was defined as re-designing back office processes across an organization, and using technology like digital services to improve operations and reduce costs). She achieved cost and headcount reductions, but encountered significant challenges along the way. The first was protecting front line services.  She also warned against underestimating organizational change.  People in the organization recognized that their operations needed to change.  But they didn't want to have someone else impose a process on them.  My colleague, shared services expert Jesse Samberg, called shared services "the sweet spot between central control and distributed operations. Shared Services consolidated, but most importantly, redesigned back office functions and processes onto a consolidated technology platform." Another challenge, especially in government, was digital services quality.  She emphasized that new digital services had to be as effective and easy to use as commercial web sites. Fortunately, both cost effectiveness and customer service could be delivered through the same shared services transformation. In a recent study on shared services in government, Forrester surveyed 663 global government decision-makers.  The study concluded that "Improving customer experience tops government priorities, but cost reduction remains most critical." Again, improved services and reduced costs.
Cost Efficiency, Resiliency and Capacity
Ms. Williamson said that her program started with a business case.  She said that the program delivered on its target of 20% cost take-out, on time and on budget.  But she acknowledged that it can be difficult to discuss headcount reductions. It's a sensitive topic on this side of the Atlantic as well.  Several years ago there was worry about a Federal Government "Silver Tsunami" of retiring baby boomers.  That wave has so far been a ripple, but those workers will retire at some point. So net employee attrition is a given for US federal agencies in the near term.  Shared services can help prevent critical gaps in mission capability.
Data Ownership, Automation, and Analytics
How did Hampshire County government employees maintain service levels with fewer people?  Ms. Williamson said analytics were key to driving process automation.  She pointed out that manual processes cause most mistakes in her environment.  Those mistakes drive higher cost due to labor for rework to fix problems.  She also provided members of the Hampshire County community access to their data.  This allowed constituents to keep their data accurate and current. Self-service is clearly the direction private sector service organizations have been going for more than a decade.
Mission Focused Digital Services
Ms. Williamson said that she focused on several key design priorities.  The first was delivering self-service to empower constituents to take control of their data.  The second was simplicity to focus on achieving a clear outcome for a specific activity.  The third was making digital services as intuitive and easy to use as possible.  She emphasized that she still follows these priorities today.  Mobility was also critical.  Ms. Williamson said that only 25% of the government employees in her scope were desk bound, with the rest working out in the community.   Digital education was critical, as many organizations lacked digital skills.  They may have been working in an analog environment at the start of the transformation, but training and technical assistance moved them to a digital focus.  Ms. Williamson's team did roadshows around digital services to support change management.  Many users wanted classroom training, which was expensive and time consuming.  Ms. Williamson said that users didn't need them.  She found that well designed digital services were intuitive enough without classroom training sessions.
Shared Services is a Priority
US Federal CIO Tony Scott advocated a $3.1B budget allocation for IT modernization in next year's Federal budget.  The intent was to develop digital services that drive operational cost reductions.  The government could use savings from these reductions to fund future IT Modernization investments.  He recently said "If you're successful in getting [IT Modernization] funding it'll be because you're coming up with a proposal that takes more advantage of shared services…".  The opportunity is clear.  Shared services belong on the next president's agenda.