Submitted by

rgordon

on Mon, 02/28/2022 - 11:05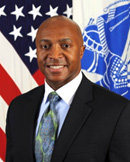 Monday, February 28, 2022
The VA can build on emerging innovations to help meet its mission of providing healthcare services, benefits, and an honorable final resting place to those who served in the Defense of our nation.
A recent GAO report profiled the status and condition of efforts at the U.S. Department of Veterans Affairs (VA) to modernize its medical supply chain. VA, as with many other organizations and industries dependent on a mission-critical supply chain, seeks to adopt newer technologies on its journey "to become a lean, efficient supply chain that is recognized by its peers as being among the best in health care."
VA has the daunting mission to provide healthcare services, benefits, and an honorable final resting place to those who served in the Defense of our nation. That mission equates to over 10 million Veterans and families served per year, and hundreds of millions of dollars for medical and surgical supplies. The provision of care for this magnitude of beneficiaries requires a supply chain solution that is intelligent, agile, and responsive to the needs of the organization to achieve cost and time efficiencies.
The COVID-19 crisis stress tested an already burdened medical supply chain system exposing difficulties in obtaining personal protective equipment and tracking of medical supplies. Prior to COVID-19 and as part of its supply chain transformation efforts, the VA chose to implement the Defense Medical Logistics Standard Support (DMLSS) system and other initiatives.
VA has several initiatives underway to modernize its supply chain and prepare for future public health emergencies. These modernization initiatives, considering the potential for chronic delays and protracted past struggles to succeed, can be strengthened through partnerships and ecosystems that can deliver effective technology platforms, robust cybersecurity, and proven change management approaches. Industry providers can assist with thinking through the problem and assist with solutions.
Antiquated Inventory Management System is Challenge #1
VA's supply chain modernization efforts face enormous challenges to its transformation journey to be a lean and efficient leader with an enterprise solution that achieves speed to market, scalability, security, technology prowess, and the stakeholder buy-in requisite for such a sizable and complex organization. Among the most pressing of challenges is a true medical supply chain platform that seamlessly integrates the functions of procurement, asset and facility management, warehousing, and commerce while seamlessly interfacing to the other ERP initiatives involving financial and healthcare systems. VA strives to achieve consistent operational and business execution across its disparate systems today. As expressed in the GAO's report, the root of the challenges today revolves around "long-standing problems with its antiquated inventory management system [that] exacerbated VA's challenge [with COVID-19]."
A 2016 study completed by the IBM Center for the Business of Government, in collaboration with Northeastern University, noted that the 1990s-era VA inventory management system, Generic Inventory Package, proved so difficult to navigate that some employees chose to keep inventory on paper and entered the data later.
This challenge represents a must-prioritize opportunity for the agency and requires a strategy for information technology deployment that ensures success. To move from antiquated capabilities in place today to the leading supply chain of tomorrow requires both mission priority and funding to enable an intelligent, agile, responsive supply chain system. It also requires a partner ethos to leverage industry leaders and best of breed technologies to accelerate VA's supply chain transformation objectives.
My next blog will discuss how these important partnerships and ecosystems, now even more essential for success, can be strengthened.