Submitted by

sfreidus

on Tue, 12/26/2017 - 13:22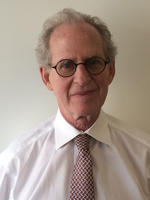 In recent years, governments at all levels have made progress in implementing shared services as a way to improve efficiency and effectiveness in common functions across agencies.
The Federal government's recent establishment of the Unified Shared Services Management (USSM) office at the General Services Administration has propelled cross-agency efforts led by the Office of Management and Budget, by providing additional support to shared services efforts managed by the Department of the Treasury for financial management, and the Office of Personnel Management for human resources. State and local governments are also moving forward to take advantage of the benefits that shared services bring in terms of costs savings and improved performance.
The IBM Center has had a long interest in how government can best leverage and implement shared services, which has been the focus of numerous reports over the past several years. Recently, we wrote about shared services as a key driver that can enable government to transform operations in back-end functions in a way that can improve programs and outcomes for citizens.
Accordingly, the Center is pleased to announce that we are expanding our capacity to provide thought leadership in this critically important area for government through the introduction of our new Shared Services Fellow, Jesse Samberg. Jesse comes to the Center after more than 25 years with New York's Metropolitan Transportation Authority (MTA) where he was the Director of their Shared Services initiatives. In this role, he created a new stand-alone shared service center to process all administrative functions, resulting in savings of $25 million annually. Prior to that role he was the Budget Deputy Director for MTA's Budget Office, where he was responsible for managing an annual budget of over $13 billion, as well as representing MTA on the creation of the statewide energy market, the NYISO, and other all-agency strategic initiatives.
Jesse's other senior management roles at the MTA included CFO of the MTA Card Company, a subsidiary of MTA created to launch and support the MTA's MetroCard fare collection project, and as Deputy Director of Real Estate where he created the first database of the MTA's extensive property records, some of which went back 150 years. Before attending the Yale School of Management, Jesse founded several Head Start programs in the Greater New Haven area.
As our Shared Services Fellow, Jesse will leverage cross-sector relationships to provide thought leadership on shared services in order to help governments in this critically important area. Having led the effort to develop the most comprehensive shared services organization in the US public sector, including an ERP across eight agencies and an operation that includes all Finance/AP and HR/Payroll functions, Jesse is superbly qualified to help government move forward in this vital area.
As with our other Fellows, Jesse will be regular blogger via the Center platform, and will engage with government leaders in numerous ways to support shared services and related efforts. Please join me in welcoming Jesse to the Center!