Submitted by

MKeegan

on Wed, 02/27/2019 - 17:11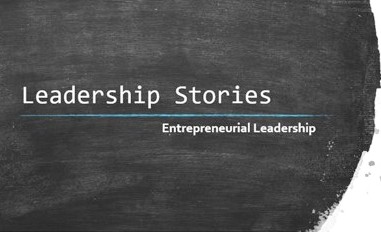 Wednesday, February 27, 2019
I did not go to NTIS to be an administrator or supervisor. I'm came to NTIS to lead it to a better place and that's what I am doing.
Leadership Stories: Avi Bender and Entrepreneurial Leadership in Public Service
I first meet Avi Bender in 2013 when he was the chief technology officer at the U.S. Census Bureau and was my guest on The Business of Government Hour.  He now leads the U.S. Department of Commerce's National Technical Information Service (NTIS), which promotes U.S. innovation and economic growth by providing information and data services to the public, industry, and other federal agencies.  Under Bender's leadership, NTIS has positioned itself as a strategic asset for federal agencies delivering government data services through agile partnerships with the private sector to rapidly execute innovative projects. Several months ago, I had the pleasure of having Avi back on the show to discuss how Commerce changed the mission of NTIS to meet the demands of a changing market place.  According to Bender, the marketplace changed dramatically with the push toward using data analytics and the advent of big data.  "In 2016, NTIS mission changed to focus on data and implication of big data to deliver greater value and insights to federal agencies, helping economic growth, and when possible making them more effective and efficient in how they operate," explains Bender.
Joint Venture Partnerships Authority
NTIS does this using its unique joint venture partnerships authority. Bender refers to it as its secret sauce. This joint venture authority allows NTIS to work with private sector firms in ways that are not possible under the Federal Acquisition Regulation (FAR). "It's founded on collaboration between government and the private sector," underscores Bender. "The partnerships that we have are inherently flexible, scalable, and powerful. This authority allows us to innovate in the delivery of government data and data services." To do this effectively, Bender keeps the following questions front and center: "Are we  helping agencies drive economic growth through data? Are we helping agencies become more effective and efficient through data? Are we helping organizations leverage data to improve their supply chains to become more effective and efficient?" Along with these questions, Bender and NTIS have skin in the game. When the NTIS mission changed in 2016, so did the way it was funded. "What is unique", says Bender, "is we have no appropriated budget. We are a fee-for-service organization that essentially has to generate revenue to cover costs."
Entrepreneurial Leadership in Action
For Bender, leading NTIS perfectly aligned with his career, background, and interests: pursuing innovation with a start-up mindset all within a public service context.  As CTO at Census, Bender developed its innovation lab as a model by, which was used other agencies, as a way to help drive innovation within the Bureau. "That's where I learned about the power of collaboration, and more importantly, how the power of conversation and collaboration shape innovation" declares Bender. Given his proven talents, he was appointed NTIS director to help it innovate: using a new business model, successfully leveraging its joint venture authority, and attracting federal agencies to the unique services offered by NTIS.  To do this effectively requires a different kind of leadership, an entrepreneurial leadership that aims to unlock the creative potential in teams and cultivate authentic independent, purpose-oriented actions in order to create value for the organization.  "I was not coming to NTIS to be an administrator or a supervisor. I was going in to lead an organization to a better place and that's what I am doing," says Bender. He realizes a leader cannot do it alone. "An effective leader needs to outline a vision and to inspire others to be able to take that journey with them." Entrepreneurial leaders have that vision, bit its typically informed by dissatisfaction with the present. They tend to leverage their unique advantage (i.e., in NTIS case to some that's its joint partnership authority). They focus on getting the right people on board to add to their vision. They must be flexible to adapt, open to feedback with an almost insatiable curiosity to learn. Bender points out that all effective leaders should possess these qualities at minimum, but more importantly, "leaders need to be open-minded, good listeners, and recognize that humility is a virtue." Entrepreneurial leaders like Bender are motivated by their long term vision, but even more so are relentlessly focused on the actions that get them to their vision in the here and now.
How it all Works
So how does NTIS do what it does? NTIS has inter-agency agreements with federal agencies that can access its partners that are sub-contractors to NTIS.  According to Bender, it starts with a conversation. His team meets with federal agencies that have mission-critical data priorities. "The very first thing we do," says Bender, "is spend time with the agency to understand the problem they are trying to solve. We focus on what they want to accomplish. We review their strategic plan and ask many questions: What are their critical success factors to meet the strategy? What are the underlying business requirements to help get you to that?" From that NTIS helps create what Bender calls a three to four-page problem statement. Someone once said a problem statement well-defined is a problem half solved. "Then," according to Bender, "we convene our 31 private sector partners. We have a three to four-hour discussion with the federal agency, not about any proposed solution, but to valid the problem statement. We call this an opportunity statement and issue it to the partners. We ask them for a solution. It's a combination of the conversation, fine-tuning the problem statement, having this broad-based conversation in a very transparent and open way, and ensuring that from the get-go we are solving the right problem." Because this is not a contract, the agency at any point can withdraw.   Everything is done in a very agile, iterative way.
NTIS Success Continues
NTIS has had success under the entrepreneurial leadership of Avi Bender.  He elaborates:
U.S. Citizen and Immigration Services (USCIS):  "We have worked with USCIS helping them with the E-Verify system. The outcome was improved verification of employment eligibility through enhanced data analytics, decreasing the time it takes employers to enroll in the E-Verify system, improve the timeliness of data collection and quality. We measured results and at the time we achieved 30% decrease in case status verification while employer time to enroll decreased by 46%. "
U.S. Office of Personnel Management (OPM): "We focused on USA jobs, improving access and security while enhancing customer service through data analytics. Frankly, it was about enabling a more efficient use of the HR data. It improves transparency of the OPM recruitment and hiring process throughout the customer experience."
NTIS is also working with the FDA and other federal agencies on a variety of projects. It continues working with agencies to address key priorities outlined in the President's Management Agenda such as the Cross Agency Priority (CAP) goal on data as a strategic asset. "We've had a number of success stories and I'm really proud of the fact that most of our work has focused on key priorities and outcomes. We are working on more exciting projects. We anticipate more and more opportunities as agencies begin to recognize the unique business model and services provided by NTIS," notes Bender. Making this a happen is more likely guided by entrepreneurial leadership. "I think it's a shift in mindset," explains Bender. He continues to shift that mindset and that begins with a conversation.
Listen to my entire interview with Avi Bender on The Business of Government Hour.