Leading the FAA - A Conversation with Randy Babbitt on the next The Business of Government Hour
Submitted by

rthomas

on Fri, 12/22/2017 - 16:11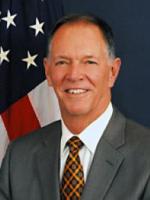 FAA Administrator Randy Babbitt leads an organization moving swiftly into the future now: What is FAA's Next Generation Air Transportation System? How will NextGen improve the national air system? What is FAA doing to continue to be a global leader in avi
This nation stands on the verge of a new era in aviation.
The national airspace system is one of the largest and safest in the world. It's also the busiest: in FY 2010, more than 700 million passengers flew on U.S. air carriers.
With air traffic expected to increase 50 percent by 2025 and flight delays already causing disruptions in service and lost productivity at the current capacity, a revamped system is needed to accommodate future growth -- a system that will let passengers fly safely with fewer delays and less congestion, while reducing aviation's environmental impact.
What is FAA's Next Generation Air Transportation System?
How will NextGen improve the national air system?
What is FAA doing to continue to be a global leader in aviation?
We will explore these questions and so much more on the next The Business of Government Hour with our very special guest Randy Babbitt, Administrator of the Federal Aviation Administration.
Here's a video highlight of our discussion with Administrator Babbit on the importance of the NextGen initiative in meeting agency mission for today and tomorrow:
You can listen to our entire conversation with Randy Babbitt, Administrator of the Federal Aviation Administration in a variety of ways:
Saturday, March 19 at 9 am on CBS Radio 1580AM
Monday (3/21) at 11am and Wednesday (3/23) at Noon on Federal News Radio 1500AM WFED, federalnewsradio.com
Friday (3/25) at 2pm on CBS Radio 1580AM
Anytime, anywhere at The Business of Government Hour