Submitted by

rgordon

on Mon, 06/07/2021 - 12:00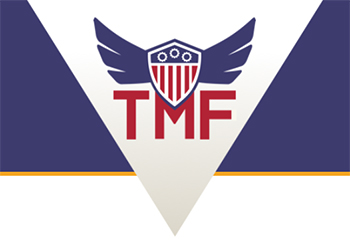 Focusing on customer experience as part of the Technology Modernization Fund investment strategy will enable agencies to improve service and build trust in government.
Co-blogger:  Margie Graves, Visiting Fellow, IBM Center for The Business of Government
Government's interaction with members of the public occurs throughout a person's life.  By focused attention on delivering a great experience for customers – a goal commonly referred to "CX", short for customer experience – agencies will provide great value for the people they serve.  CX thus becomes a strategic imperative in mission delivery, and a foundational element to build public trust in government.
In this final post of our series on how agencies can leverage the Technology Modernization Fund (TMF) to improve performance, we discuss the use of the TMF to support improvements in CX -- a key goal expressed in OMB's recent TMF guidance. And in a further reflection of the importance of CX, Congress has embraced the subject in newly introduced bipartisan legislation, the Trust in Public Service Act. (For more information about this legislation, please see the recent post by IBM Center Emeritus Fellow John Kamensky.)
An individual's interaction with government is generally triggered by a journey through life events, or even through one of many daily life activities.  To illustrate a common life event journey, a person receives a social security number at birth; moves into adulthood and can obtain loans for education or to start a small business, housing assistance, health insurance, or veteran's benefits; and ultimately returns to Social Security as well as Medicare benefits upon retirement.  
To illustrate a daily life activity, the travelling public interacts with the Transportation Security Administration when traveling by air for business or pleasure. Any interaction with the federal government can lead to a satisfying or frustrating experience, which either engenders or discourages trust in the government's ability to deliver on its promise.
This is especially true for those agencies that have been designated as High Impact Service Providers (HISPs) as outlined in OMB Circular A-11, Section 280 ("Managing Customer Experience and Improving Service Delivery"). HISPs are service providers that have significant scope and scale and a high impact on the public, due to the number of customers they serve or the importance of the service they provide. Section 280 also sets guidelines for a high-performing CX organization in terms of service effectiveness and perception of value, simplicity and speed, equity and transparency, and employee interaction.  All are goals that TMF investments can support.
The Section 280 guidance requires that agencies transform into organizations with a culture of meeting unmet and constantly evolving customer needs, using a continuous customer feedback loop to drive innovation. That innovation includes out-of-the-box thinking that does not simply make incremental change and automate existing processes, but reimagines service delivery based on all-important customer feedback. Imagine if technology experts had simply automated taxi dispatch instead of creating new services like Uber or Lyft. Today's personalized transportation experiences exist because entrepreneurs modernized by taking the latter approach.
In order to optimize improvement from customer feedback in developing TMF and related proposals, agencies focused on great CX must discern when the landscape begins to shift and customers change their expectations. Customer feedback can come from multiple sources, both digital and human. Digital feedback data comes from things a simple as a survey taken at the end of an individual online transaction.
Direct human-to-human feedback is extremely valuable and somewhat more complex. For example, the Department of Veterans Affairs produced a video to show the approach it took to transforming the process by which veterans apply for benefits. In this video, a CX manager met a veteran at a Starbuck's coffee shop and observed how the veteran interacted with a new customer interface page when applying for a benefit. Through this observation and verbal feedback, the manager made the interface simpler and more user-friendly. Both types of feedback can help to pinpoint needed CX improvements.
Members of the public are not the only "customers" of government services. Government customer service employees represent a key part of the delivery value chain in their interaction the public, and government employees are also negatively impacted by a subpar digital customer interface. And both government and public customers are impacted when a digital interface to a transaction meets expectations, but the back-end systems that support the processing of the transaction have not been modernized for speed, efficiency and accuracy. The public only sees the end result, which government can transform by modernizing the end-to-end transaction process.  In making TMF investments that meet the CX goals of the OMB guidance in a holistic fashion, agencies must also address legacy systems "behind the curtain." CX must be addressed holistically (as noted below, previous posts in this series have provided some approaches for using the TMF to modernize legacy system).
When developing a business case for TMF funding that supports CX improvement, agencies should demonstrate that the project has a positive and measurable impact on customer experience. TMF investments can also highlight a mature agency approach to CX that incorporates the changes in culture, governance, and process to support success. A clear demonstration of all the factors that affect customer experience will lead to a positive return from TMF funding – one that builds trust by being visible to the public that government serves, and to the government employees who deliver those services.
This final post builds on previous pieces, which highlighted approaches for leveraging the TMF in sync with other funding sources to help agencies accelerate progress in their modernization efforts.  We have also addressed using TMF to improve the cyber posture of critical agency mission assets, and to invest in enterprise services that allow multiple agencies or agency components to share infrastructure, platforms or applications.