Submitted by

TFryer

on Wed, 01/24/2018 - 21:40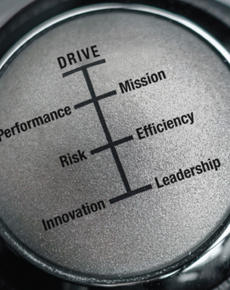 Today, the Center for the Business of Government is pleased to release our latest view of key issues facing public sector leaders and stakeholders over the next several years: "Six Trends Driving Change in Government."
The Center's new report is the result of multiple interviews with government leaders, an assessment of research and reports on challenges and opportunities from the Center and many other sources; and a roundtable involving key government, academic, and industry officials last May.  
The report is premised on the fact that government is in the midst of significant changes that have both near-term con­sequences and lasting impact. Such changes become more complex in nature and more uncertain in effect. At the same time, the demands on government continue to grow while the collective resources available to meet such demands are increasingly con­strained.
Government leaders, managers, and stakeholders face major challenges, including fiscal austerity, citizen expecations, the pace of technology and innovation, and a new role for governance.   These challenges influence how government executives lead today, and, more impor­tantly, how they can prepare for the future.  Today's report is intended to help paint a path forward in responding to the ever-increasing complexity that government faces today and into the future.
The Six trends: 
Trend One: Performance.The federal government's efforts to improve the performance and results of its programs have evolved over the last two decades. In the beginning, the focus was on agencies developing a supply of performance information to create annual performance reports, but today the focus is on achieving a handful of strategic goals through the effective use of data to inform real-time decision-making.
New laws, policies, technologies, and techniques have made this shift in focus possible, but more can be done to drive change through government performance management. Government executives are finding ways to more effectively integrate performance man­agement into the decision-making processes and culture of government, within—and increasingly across—agencies and programs.
Trend Two: Risk. Given fiscal austerity and the complex challenges facing government executives, managing risk in the public sector has taken on new signifi­cance. Risks take on many forms, including national security risks from cyberattacks, economic risks from natural disasters, budget and program risks, and privacy risks. However, government leaders lack an accepted culture and framework within which to properly manage, incorporate, and communicate risk as part of program operations.
Assessing the inherent risks facing the public sector, and acting accordingly, is a key trend that can drive change in government and promote successful management of gov­ernment programs and missions.
Trend Three: Innovation. Innovation can be viewed as new ideas, or as current thinking applied in fundamentally different ways, resulting in significant change in operating models, business processes, or products and services. In order to capitalize on innovation as a powerful driver—moving beyond immediate invention and toward lasting transformation—government executives can articulate the value of innovation (both for internal operations and service delivery), embed a culture of innovation and experimentation within their agencies, align innovation efforts to agencies' missions, tap into innovators beyond government, and monitor the outcomes of innovation.
Trend Four: Mission.  Agency missions cannot be delivered without support functions such as human resources, acquisition, information technology, and financial management. Over the past 25 years, these mission support functions have been pro­fessionalized and frequently centralized, with their leaders often referred to as chiefs or the C-Suite.They typically wear three hats: policy implementation, service delivery, and strategic advice.
Rather than seeing chiefs as process-oriented, with a function separate from agency mission achievement, effective program leaders can leverage the investment and infra­structure of the various mission support functions to deliver results and improve pro­gram efficiencies. Conversely, effective practices pursued by chiefs in the public interest can foster improved mission performance.
Trend Five: Efficiency. As fiscal austerity will be an enduring challenge for public managers for the foreseeable future, agencies have greater incentives to rethink traditional approaches to mission support and service delivery. Public managers can harness major technological shifts and adapt proven, public-sector and commercial best practices to make their agencies both more efficient and productive, and to provide ser­vices with greater speed and quality.
Efficiency may hold the most immediate near-term benefit of transformation in govern­ment. However, its visible results will best be fostered through transparency in current costs, an understanding of the savings that can result from efficiency initiatives, and the ability of agencies to document and retain those savings to continue improvements in mission achievement.
Trend Six: Leadership. Government executives today face serious, some­times seemingly intractable public management issues that go to the core of effective governance and leadership. These issues test the very form, structure, and capacity of agencies to meet problems head-on. As a result, successful government leaders must go beyond established parameters and institutional strictures, working across organiza­tional boundaries in pursuit of multilayered, networked approaches tailored to a spe­cific challenge.
Since complex challenges confront people with the unknown and unpredictable, they also demand a different style of leadership—one that shapes vision and fosters alignment and commitment through collaborative action. Within this environment, incentivizing the right kind of "shared" leadership approach and style can drive change in government.
Earlier this year, the Center released a Research Announcement calling for new analysis in these six areas and related topics, and we are already seeing multiple and interesting perspectives that will produce reports with actionable recommendations for the public sector.  
In addition, in July 2013 President Obama announced his plan to develop a new "management agenda", under which OMB and the are developing pland that will address management in initiatives across four areas:
Advance the goals of effectiveness (i.e., government that works better)
Increase efficiency (i.e., government that costs less).
Foster economic growth (i.e., government that supports a stronger economy).
Support federal employees in developing a new culture to improve government
Each of the six trends outlined in this report can help government executives understand the art of the possible when developing approaches that address the administration's management agenda. Moreover, the insights described in each trend can also help government executives respond more effectively to their mission and management chal­lenges, while enabling them to formulate a path forward in light of broad economic, technological, and societal factors that will continue to impact the public sector. Focusing on these six trends for driving change in government can help executives meet such challenges successfully.
Read the other blog posts on Six Trends Driving Change in Government::