Submitted by

rgordon

on Wed, 11/28/2018 - 13:29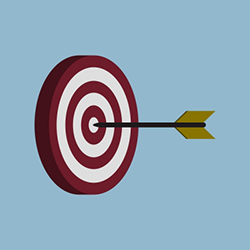 Wednesday, November 28, 2018
Shared services that lead to enterprise solutions can help the national security community improve operational effectiveness.
Blog co-authors: Brodi Fontenot, Pat Kennedy, Dave Mader, and Jim Williams
Agencies across the government are making progress on the long road toward shared solutions in order to improve productivity and cost-efficiency.  The current cross-agency priority (CAP) goal of Sharing Quality Services continues a set of activities that has been in motion for 15 years across three administrations, primarily involving civilian agencies outside the intelligence community (IC).  This evolution started with OMB's establishment of the E-Government Lines of Business for financial management (led by the Treasury Department) and human resources (led by the Office of Personnel Management), and moving forward with the Share First strategy and establishment of the Unified Shared Services Management Office at the General Services Administration.
Coordinating across agencies to improve operational effectiveness also underlies many advances made among the 17 IC agencies, with coordination from the Directorate of National Intelligence (DNI).  DNI, joined by partners from across the IC, recognized the promise of shared services and last year commenced an effort to adopt shared services for key functions that drive multiple agencies around enterprise solutions.  This effort is being coordinated by the Partnership for Public Service, which hosts the IC Shared Services Roundtable.  The IC initiative follows a similar model led over several years by the Partnership in support of civilian agencies -- through which government, industry, and non-profit leaders came together to produce analytical findings and actionable recommendations for shared services implementation.
This IC Roundtable has brought together leaders from across IC agencies focusing on how the IC can improve mission support to better help agencies across the Intelligence Community achieve their mission more easily and effectively in an environment of constrained resources.  IC mission support funds that are well spent can help DNI and the agencies devote more funds for mission operations.  This effort to build a shared services marketplace advances on recent efforts to enhance operational collaboration across the IC around services of common concern, including shared physical and computing capacity.
The IC Roundtable is entering its second year, with the Partnership supporting goals defined by DNI and IC partners.  During the Roundtable's first year, members identified three goals for the IC to advance enterprise solutions:
Establish a Service Management Office – a central group to set the IC shared services vision and oversee activities in support of that vision, managing governance and policy across the IC, and serving as a hub for decision-making.
Leverage a Working Capital Fund to support investment, standardized processes for payment of services and easier movement of funds across the IC agencies.
Pilot quick win projects that can bring agencies together to deliver and benefit from services of common concern, starting with four pilots that include shared warehousing of goods in IC facilities, shared processes for disposal of outdated electronic equipment (e-waste), shared assessment of facility conditions, and shared flexible workspaces.
The foundation set by these initial recommendations has great potential for achieving tangible outcomes that can help the DNI and the IC agencies make better use of their $70 billion plus annual budget.  As the IC continues their Shared Services journey toward more enterprise solutions, the Roundtable can provide a resource to continue looking at other Shared Services Pilot opportunities and other ideas for improving mission support.  As was the case with its support for civilian agencies, the Partnership's IC Shared Services Roundtable promises to be a strong resource in helping the IC achieve this goal.
(The authors of this piece serve as pro bono advisors to the Roundtable through the Partnership's SAGE (Senior Advisors to Government Executives) Program – for more information on the SAGEs, see https://ourpublicservice.org/programs/strategic-advisors-to-government-executives)
** Image courtesy of lekkyjustdoit at FreeDigitalPhotos.net