Submitted by

sfreidus

on Tue, 01/02/2018 - 12:58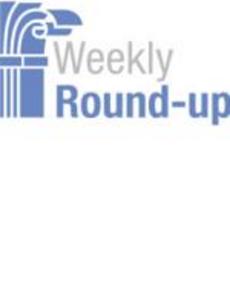 GSA's Office of Citizen Services and Innovative Technologies (OCSIT) serves as a key resource for OMB and agencies in delivering on the Administration's IT agenda, as indicated in its newly issued annual report.
This week, GSA's Office of Citizen Services and Innovative Technologies (OCSIT) released its annual report on activities in 2011.  This GSA entity, led by Administrator Dave McClure and a very able staff, serves to drive innovation and transparency to support better government for citizens.  OSCIT oversees the Government's portal, www.USA.gov; leads a number of Administration priorities, including cloud computing via FedRamp and www.Apps.gov, as well as open government via www.data.gov and www.challenge.gov; and continues the longstanding and successful programs for citizens that come through the Federal Consumer Information Center. 
The OCSIT annual report details a wealth of activities that have reach far beyond what is often expected by government offices of similar size and resources.  As indicated in the preface from Dave McClure, 2011 was a highly impactful year for OCSIT:
Citizens accessed our information and services more than 272 million times this year, visiting USA.gov and other websites, searching through USASearch, ordering and downloading publications, interacting via social media, and getting answers by phone calls and e-mails about thousands of different government services and programs.

We addressed government-wide challenges outlined in the Administration's 25 point Implementation Plan to Reform Federal Information Technology, [read my blog post about that] leading key IT management reform initiatives that will enable agencies across the government to significantly increase operational efficiency and effectiveness.

Innovative Technologies: One of the Administration's 25 Point Plan's primary goals is to get many agencies to use secure cloud computing through the Cloud First Policy. OCSIT is the government-wide lead on Cloud First, which requires Federal agencies to "default to cloud-based solutions whenever a secure, reliable, cost-effective cloud option exists." Agencies must also move one service to the cloud within 12 months and two more within 18 months.

OCSIT's Federal Cloud Computing Initiative Program Management Office is leading the way with the following government-wide implementation measures:

 

Consolidating data centers and eliminating 800 of the existing 2,100 by 2015.
Establishing contract vehicles for Infrastructure as a Service, E-mail as a Service and other cloud-based and commodity IT services …

Our Federal Cloud Computing Initiative focuses on implementing cloud solutions that increase operational efficiency; optimize common services and solutions across organizational boundaries; and enable transparent, collaborative and participatory government. These ground-breaking efforts help to close the IT performance gap between the federal government and the private sector …

Expanding open government: We keep expanding open government by building and sharing new tools with agencies. We helped federal agencies use online dialogues, developed mobile government strategies and apps, offered a central web platform for hosting innovation challenges, and enabled an increasing number of ways so the public can talk with government. This transparency and openness leads to better management, operational efficiencies, and greater accountability for results."
OCSIT also oversees the E-Government fund, which drives innovation in ways that cut across agencies and are much more difficult to achieve within agency budgets – two prominent examples are www.performance.gov [see John Kamensky's blog post about that] and www.usaspending.gov. 
Many in the government IT community talk about making a difference.  OCSIT's report shows an agency that is turning the talk into successful action.  We look forward to seeing what's in store in 2012!
0 comments