Submitted by

sfreidus

on Tue, 12/26/2017 - 13:12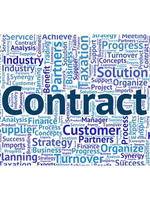 A Pivot to Post-Award: What contracting officer representatives really think is needed to fix contract management.
Most efforts to improve the procurement system during the last 20 years have focused on the process by which agencies work to develop requirements and acquisition approaches (known in contracting terms as "acquisition planning"), and to choose a winning contractor (known as "source selection").  
In contrast, the third stage -- post-award contract management -- has received relatively little attention, low visibility, and often insufficient resources from government and industry alike. Some even worry that, to borrow the title of a 2008 IBM Center brief on the topic written by Allan Burman, former administrator of the Office of Management and Budget's Office of Federal Procurement Policy, that after contract award, nobody is "minding the store."
Yet it is during this third stage that the acquisition rubber meets the performance road. This is where contractors perform well or poorly. In a series of blog posts for FCW, Steve Kelman has cited this as a significant issue for the contracting system. Following up on these posts and subsequent dialogue, the IBM Center for the Business of Government joined Kelman to host a roundtable discussion of post-award contract management, in collaboration with the National Academy of Public Administration's Panel on Executive Organization and Management. The centerpiece of the roundtable was a group of agency contracting officer representatives (CORs), the officials whose job description centers on post-award contract management, along with several agency senior procurement executives (SPEs), OMB officials, and other key stakeholders. This group of highly motivated and dedicated agency officials used the non-attribution setting to discuss current challenges, as well as opportunities for improvement.
Below we summarize key issues addressed at the roundtable.  We are grateful to the participants who participated in this non-attribution session; their observations provide useful input for to the contracting, IT, and program management communities.  We invite comments and reactions, and look forward to delving more deeply into these subjects in future posts on how government can get the most out of its contracted dollars
Key Discussion Points
A central issue with the current role of CORs is that they are not viewed as cadre of skilled leaders. They often perform the COR duty as a side responsibility in an "other duties as assigned" manner that is secondary to their "day job."  They receive training that does not address some key aspects of their job roles, focusing on operations and compliance over negotiation and issue resolution. And they do not have a channel to come together and share best practices.
A central theme emerged: the COR is perhaps the key person in government involved in an ongoing way in monitoring and managing contractor performance.  As one SPE said, CORs "are crucial to the quality delivery of goods and services" to agencies. Participants emphasized that ongoing management often involves frequent and informal information gathering by the COR, and informal feedback/follow-up about performance under the contract; many participants found informal processes to be as valuable, if not more so, than formal ones. As one participant stated, "everything that is successful is high touch," meaning that more interaction between the COR and the firm performing the work makes a productive outcome more likely.
The COR's role in dealing with problems and blockages was also emphasized. As one COR stated, "without a strong COR, there is a tremendous spike in the administrative burden of everyone around – CO, project staff, agency executives etc. – when issues arise." Issues that escalate under the microscope of the whole organization can be a huge drain on resources. Ideally, a thoughtful COR can sit down with all affected parties, review the contract and -- in concert with the CO -- craft a compromise that allows the vendor to maintain momentum.  
Roundtable participants identified a number of challenges to successful contract management, including:
An emphasis on reducing risks and following standard processes, instead of approaching contracts as opportunity to deliver value.  Contracts are written – and CORs are trained – to focus on the protection of government assets and protection against downside risk if things go wrong.
Annual feedback cycles that are too long and slow to affect behavior and contract outcomes.
CORs who can be overwhelmed by tracking compliance with reports from contractors that don't add value, which can obfuscate conditions on the ground (good or bad), and draw time away from more useful purposes. Multiple participants raised this theme.
Frequent turnover among CORs and COs, coupled with limited documentation, leaves the government with little institutional memory of the history of projects or why certain decisions were made. 
Poor communication.  Often the COR is the last to know about decisions that project managers and executives have made, or is pulled in only when something goes wrong. 
Lack of focus on tactical, operational training – especially in-person (vs. online) training that can build ongoing advice networks among CORs, and can use case examples to deliver content on how CORs can address common issues.
To address these and similar challenges, roundtable participants offered a number of recommendations:  
A pivot to post-award contract management
We believe that agency leadership would benefit from giving greater attention to post-award management, relative to source selection. Agencies should consider devoting resources to more time and expertise for post-award management. This might involve FTEs, short-term staff or detailees, or even independent verification and validation of contract deliverables. In a $500 billion contracting budget, any additional incremental efforts here would likely to have very large returns – and efforts could be made to assess return on investment in the form of better contract performance.
Based on what we heard at the roundtable, we would also suggest that agencies consider replacing the bureaucratic and uninspiring job title "contract officer representative" with one that is more engaging and mission-oriented, such as "contract performance manager." The job description should be revised accordingly to reflect the importance of this key function.
Operational recommendations from the roundtable
Many agency executives are already involved in pre-award briefings. They should be involved in post-award briefings as well to keep them engaged. Doing this would signal increased agency attention to post-award management. An example was also given of an agency head meeting with company CEOs on a quarterly basis to review progress on key acquisitions.
CORs should give vendors more-frequent – but short and to-the-point – feedback on performance. One participant noted that "the younger generation likes smaller soundbites – don't wait to the end of year." Some CORs do this already, but the practice is inconsistent. Moving from annual to quarterly or even monthly feedback can improve outcomes and reduce risks. Making this routine practice – and perhaps incorporating it into job descriptions and training – would also signal a pivot to post-award performance by an agency.
As a number of participants noted, "acquisition is a team sport." So an important part of a COR's job description should be to improve communication and break down barriers among program managers, COs, colleagues in finance and legal, etc., to get people working in the same direction. Agencies could consider evaluating the performance of the acquisition team as a whole in achieving outcomes to reinforce the importance of this point. 
Effective CORs (and acquisition professionals more broadly) don't just say "No" – they work with programs to identify and evaluate alternatives in order to design an outcome that delivers value for the government, and achieves the goals and objectives of the project or program.
CORs should ask hard questions, such as whether the government is getting value from the contract and vendor, and why or why not this is the case.  Such inquiries should be supported by predefined measures and testable value questions.
Reducing time spent on low value-added or resource-intensive paperwork activities can free COR time for more important efforts.  CORs should closely examine "template" contracts and remove contractor reports that add no value, in order to focus on those actions that matter to delivering outcomes. Often the COR, when working with the CO, has discretion to modify or remove reporting requirements that lack value-add.  It was also pointed out that even "minimal" steps to standardize invoicing would save lots of COR time.
Communications recommendations
CORs should work with program managers and COs to get out of the office, and into conversations with teams and colleagues. Much can be learned from front-line touches. CORs should reach out to project managers and do regular "drop-by" visits for informal status checks, and take other steps to keep communication lines open.
COs should not assume that agency leaders are too busy to engage on contracts – and should reach out to engage executives.
CORs should meet with COs once a quarter to review progress on performance metrics for contracts, and on a regular basis in general.
Training recommendations
Agencies should accelerate development of expertise among CORs and project teams who can utilize an agile approach for software development – rolling out requirements in an iterative way with customer feedback incorporated. The Department of Homeland Security's Customs and Immigration Service (USCIS) CIO organization was cited as a best practice, and the Treasury Department's Office of the Comptroller of the Currency is one of several agencies piloting agile-based approaches for contracting.
Provide additional training – especially in-person training – to support professional development.  The Partnership for Public Service's acquisition training program sponsored by GSA was cited as a best-in-class example.
Train CORs on leadership skills, not just technical aspects, and in how to manage effectively in a multi-stakeholder environment. One participant noted, "We deal with a lot of conflict, we facilitate and bring parties together, we need training in soft skills of how to get people together to deal with conflict."  Specific training in how to evaluate contract deliverables, including training in evaluating performance against metrics, should be considered.
Consider industry / government training sessions that allow CORs to understand life from vendors' perspectives – perhaps even allow for industry rotations as CORs.  Reverse Industry Days, where vendors talk to the government about their internal processes and how they react to government requirements, have proven to be useful tool.
Integrate training on how to work with CORs into the Senior Executive Service training.
Create networks of CORs – enable them to develop as a community and share best practices and lessons learned. OMB/OFPP could lead this effort.