Submitted by

MKeegan

on Wed, 01/15/2020 - 14:52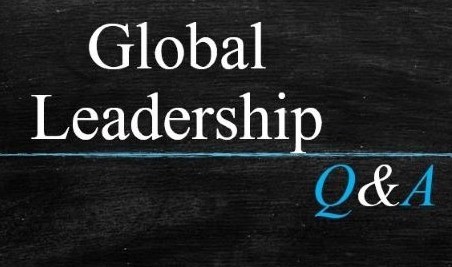 Wednesday, January 15, 2020
Sylvia Constaín Colombia's Minister of Information and Communication Technologies (MINTIC) shares insights into her country's digital transformation and efforts to bridge its digital divide.
President Iván Duque of Colombia envisions his country as a leader in the Fourth Industrial Revolution and he has charged Sylvia Constain to realize this vision. Minister Constain joined me on a Special Edition of The Business of Government Hour--the Global Leadership Series: a conversation with world leaders and international public servants who are making a difference. Here's a excerpt of our discussion.
What is the mission of Colombia's Ministry of Information and Communication Technologies (MINTIC)? How does it support the overall mission of the government?
Our mission is to bridge the digital gap we have in Colombia. As the name of the ministry indicates, we have an information and communications component. Our national development plan identifies two main issues in these areas: connectivity and impact. We are working to connect all of Colombians, but we also need to make sure that that connectivity is used to improve the lives of the Colombians. In the end, we have to connect people, but for a purpose. If we do that well, then we can bridge the digital divide and reduce the gap among populations.  Doing this also helps create a society where people have more equal opportunities because frankly those who don't have connectivity, who can't access the internet, are at a huge disadvantage versus those that can. In Colombia, we have over 20 million people who don't have access to high quality internet. We have 10 million people who access the internet via two or three G technologies which makes it very slow with huge delays that obviously has a huge impact on innovation.  
The ministry including our collaborators is a little over 1000 people working on one of these two areas of import. Historically, as relates to the digital landscape, Colombia was lagging behind similar country's in many recognized international indicators such as internet download speeds and penetration for internet and mobile communications usage. The 1,000 people that work with us -- between contractors and permanent staff -- in the ministry have a singular focus: improve the country's performance in these area by bridging digital divides.
Given your portfolio, what challenges do you face?  
The biggest challenge we face is alignment.  Alignment within the ministry, but also alignment with other sectors, ministries, as well as different regional governments. We need to ensure that within our ministry we are all pursuing the same goals. We must understand how our ministry goals fit into the bigger picture of our national goals. We also must coordinate with other government agencies and make sure we aren't duplicating efforts. We'll have greater impact if we're working across government in a coordinated manner.
Another challenge specific to our mission is we are spearheading President Duque's digital transformation strategy for the whole of government. We're doing the programming, the platforming, and all the technical backend activities that facilitates the transformation. In that as well, we have an overview of what every sector is doing. We need to understand each sector so that we can create the best architecture for that sector to provide real digital services to citizens. When it comes to digital transformation and digital services for citizens alignment is key.
Would you tell us more about the strategic vision for information and communication technologies for Colombia?
President Duque envisions Colombia as a leader in the Fourth Industrial Revolution. We're a part of the revolution because it is happening everywhere. Every time you use your phone, it's there. Every time industry uses artificial intelligence or government uses big data, it's there. As a country, we want to be more than just participants in this revolution. We want to be a leader, which is a clear objective for President Duque. He has set a target that 150,000 people will gain the ability, knowledge, and requisite competencies needed to be successful in the Fourth Industrial Revolution. Creating a pipeline of talent with the right skills is a serious effort, but so is changing the way we think. We need to change the way we think about everything. I tell people that the Fourth Industrial Revolution isn't a bid. You can't go out and just open a bid and say please bring it. It's getting people to think in very different ways. This period marks a significant technological evolution for Colombia, but it also brings serious opportunities for people. We want not just to be a part of it. We want to be a leader in it.
Colombia was a little late to the digital transformation era. Honestly, there are benefits to getting in the game late. One huge benefit is learning from the mistakes of other countries and not making them. That's very helpful for our digital transformation strategy. From the government perspective, if we had taken this leap maybe 10 years ago, we'd be thinking of single databases. What we're thinking about today is interoperability. Things evolve and we have to evolve as well.  
What can you tell us about the Digital Future Belongs to Everyone Initiative?
Government cannot do it alone. The Digital Future Belongs to Everyone initiative is part of the general government policy. The president's guiding phrase is the future is for everyone. In Colombia, there are two significant digital divides. It is between rural and urban population as well as the least fortunate and those who are more fortunate. We are working to make sure that all aspects of the population have access to these services. We are very focused on, for example, providing low cost internet for those that are need it most. In rural and urban areas, we want to bring internet into the homes.
In terms of mobile internet and connectivity, we allocated three important bands.  The 700 is very important because it connects rural areas. The allocation of the 700 band will help us bridge that divide between the rural and the urban. If we can bridge that divide and bring connectivity to those at the lower part of the pyramid, then we are moving in the right direction – giving people access and opportunity.
What makes one an effective and impactful leader?
From my perspective, my best bosses have always been those that don't surprise you. They were effective because they focused on three or four core priorities that drove their vision. President Duque is an excellent example. He has three pillars that frame his vision for Colombia. Legality, which is the rule of law. Entrepreneurship, which means that Colombia must embrace, as no time before, the entrepreneurial spirit, be able to call for more international investment in the country, transform its economy, look towards the Fourth Industrial Revolution. And last, but not least, which is the major objective of our administration, close the social gaps. If we may put it in terms of an equation, what we always said is legality plus entrepreneurship equals fairness or closing the social gaps. These are the three pillars that we work around. We translate each of them into what we do at the ministry. Clarity of purpose is very important. Being consistent with what you say and do is essential for an effective leader. What you say really isn't just words, it's reflected in what you do. For us, impact is the most important thing. In our conversations with my staff and the team that I'm very, very privileged to lead, we're always asking ourselves what impact are we having. Whose lives are we changing? If we're not having impact, then let's not use our energy in X or Y policy that doesn't have impact. Let's dedicate all our energy to having programs that really change people's lives.
How important is being digitally connected?
Connectivity makes a huge impact in people's lives and can change them dramatically. For me, I've always been in situations where connectivity was a given. I didn't really question it. Connectivity perhaps can add one or two percentage points to GDP.  But, when you focus on what it brings to real people, when you see what it means for a child to be able to do his or her homework, or for that parent to be able to find better ways of helping their child do their homework, when that father or mother can increase the productivity of their small and medium size rural, entrepreneurial endeavor because they have access to the internet, that puts a human face on it and makes it incredibly important.
Download my entire interview with Sylvia Constain, Colombia's Minister of Information and Communication Technologies (MINTIC) on The Business of Government Hour.