Submitted by

rgordon

on Thu, 09/21/2023 - 14:10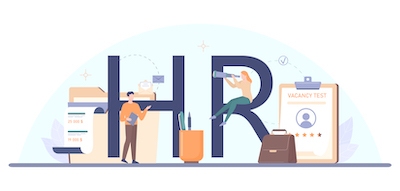 Thursday, September 21, 2023
The objectives and benefits of federal shared services hasn't changed much throughout the years—consistently focused on improving the quality, timeliness, and cost effectiveness of service delivery to reduce administrative burdens, increase collaboration, and allow agencies to focus more time on core mission functions.
Guest Bloggers: Bradley K. Kistler, Associate Partner and Maggie Pool, Managing Consultant - US Federal Talent Transformation, IBM
All of these points hold true today; however, shared services providers are now faced with new customer needs focused on employee experience, creating stress on existing technology and operating models.
Providers must now shift their focus toward enabling modern technology services that can keep pace with today's rapidly changing environment. Engaging employees has never been more crucial than it is now. Employee experiences must be meaningful, intuitive, and cohesive—and shared services providers need to invest in designing highly personalized, digital experiences that are consumer-grade.
With that said, things are improving. In the HR space, there is tremendous growth in employee and manager self-service that is helping to redefine the Federal HR service delivery model. There is much collaboration and investment in agencies to share innovations that have introduced automation and streamlined HR actions, improved experience with daily tasks like time entry and approval, and supported employees during life events and moments that matter like selecting and enrolling in benefits. As more agencies and providers prioritize the employee experience and delivering new outcomes, HR technologies and tools must also continue to evolve in tandem.
Common Challenges
As we all know, the past few years have been extraordinarily disruptive to the global workforce—in both how and where work gets done. Employee expectations continue to increase, and employers are struggling to keep pace with investments to improve the experience for their people. In the federal market, engagement scores continue to trail the private sector, and a lot of the dissatisfaction is driven by a disparate ecosystem of technology solutions with limited personalization, different interfaces, different data models, and different ways to access. Some of the common challenges observed in the Federal HR and talent management area include the following.
Difficulty Navigating and Using Fractured HR and Talent Management Systems. One of the biggest challenges that government employees face is navigating complex, outdated systems. Many agencies use disparate systems that can be difficult to use and poorly integrated with one another. This can lead to inefficiencies, delays, and employee frustration.
Inability to Unlock the Full Value from Integrated Systems and Processes. Integrated talent management systems and processes can provide significant value to government agencies, but only if they are used effectively. Often, employees lack the knowledge or training needed to take full advantage of these systems, leading to missed opportunities for efficiency gains and cost savings.
Decreased Productivity and Strained Organizational Support Models. Outdated HR technology can also lead to decreased productivity and strained organizational support models. Employees may spend significant amounts of time navigating these systems, leading to reduced time for mission-critical work.
Low Satisfaction with HR Service Delivery, Leading to Disengaged Employees. Low employee Net Promoter Scores (NPS) with HR services delivered can be a major challenge for government agencies. Disengaged employees can lead to decreased morale and increased turnover rates.
Need to Respond to the Increasing Skills Gap Through End-to-End Workflows. The need to respond to the increasing skills gap requires efficient integrated end-to-end workflows. With the right HR platform, agencies can automate many routine tasks, allowing employees to focus on higher-value work.
But there are ways that shared services providers can help solve these challenges, by designing intentional experiences, regularly informed by the needs of the business and the employee, with a consistent and integrated HR and talent management architecture.
Experience is the New Core
The Josh Bersin Academy—a global thought leader in all areas of human resources, leadership, HR technology, and changing the world of work—studies HR and talent practices across hundreds of global companies and Federal agencies. One concept that Bersin shares in his thought leadership on employee experienceis that employee experience is now the core. The basic thinking is that organizations (including Federal agencies and shared services providers) have traditionally started with the "core" or the underlying HR and payroll systems where the employee system is maintained.
The argument that Bersin makes is that this has changed. Organizations that have the most success with large HR technology projects focused on employees first, technology second. They clearly defined their employee and management experience needs, their new talent practices and cultural goals, and the data they wanted to capture. Then the technology is built to support the outcomes they want to achieve. For shared services providers, the action plan is clear—to modernize now, design intentional employee experiences, and extend and expand boundaries.
Modernize Now. Agencies should not invest in re-creating core HR systems; they should leverage modernized and federally proven core platforms. Providers should augment and enhance services to provide better, unified employee experiences. Accelerate speed to value by leveraging low-code platforms that enable rapid development to deploy the functionality the workforce needs when they need it. Take advantage of AI and exponential technologies to gain new insights and optimize your processes by integrating AI and exponential technologies into your HR ecosystem.
Design Intentional Employee Experiences. Provide consumer-grade experiences. Employees demand them. Use unifying platforms, mobile enablement, and design thinking to create modern experiences. Personalize the employee experience. Use hyper-personalization for more relevant and on-demand content and functionality.
Extend and Expand Boundaries. Break down silos across the enterprise. Employee experience does not exist solely within the boundaries of HR. Explore engagement and intelligent workflows across the enterprise. Leverage a unifying employee experience that allows you to add new components or modernize existing components of your HR ecosystem without major employee disruption.
Experience is Everything.
Outdated talent services and HR technology present a significant challenge for both shared services providers and the agencies using these services, and experience matters more than we think. Where shared services continue to deliver benefits around consolidation and mission-focus, the interaction with the people serviced must be an area of continued investment and growth. Even after modernizing the "core" solutions, technology gains significant value when combined with a high-quality experience. The combination of a well-designed experience with highly capable shared service platforms has the potential to deliver value that is much greater than the sum of their parts.
Image by vector4stock
on Freepik