Submitted by

rgordon

on Wed, 06/15/2022 - 15:45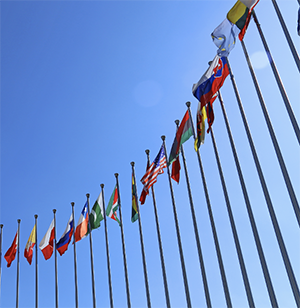 Our guest bloggers, Mike Stone and Paul Dommel, continue their thoughts on providing a global perspective on reducing risk and speeding results.
In our first blog, we wrote how many governments around the world are updating how they procure technology.  The goal is to reduce risk and get higher value out of investments -- especially from complex systems integration programs.  We highlighted three common approaches to those changes, and will next describe two additional approaches, five lessons learned, and five key takeaways.
As a review, the five approaches include:
Technology-focused techniques for IT investments vs. capital investments
Outcome-based contracting to deliver real outcomes and outputs – as opposed to delivering against dated specifications
Framework agreements to reduce negotiations over individual procurements
Multivendor awards to increase the pool of industry partners
Increase knowledge exchange with industry partners to improve quality
These approaches are helping governments to reduce risk, realize benefits faster, and expand the pool of high-quality partners.
4.  Multi-Vendor Programs: Competitive Pools vs. Single Award
Extremely large awards to a single vendor are increasingly unpopular in Government.   Complex transformation programs benefit from a Multi-Partner Services Model.  This promotes best-in-class consortiums that must work together to deliver the highest quality outcomes. 
We use a tested framework to describe the logical components of transformation programs.  The illustration below is a framework for a program to securely help refugees and people migrating into a country.  A set of imperatives along the top drives an overarching business strategy.   Governance and funding bring that strategy to life.  The strategy drives a set of capabilities for the public, core business processes, data warehousing, people, and technology management.  Organizational change management increases the likelihood of success.
Procurement organizations can compete and award each component of the model.  In this way, Government is expanding the total pool of vendors.  Industry Partners can bid their "sweet spots."  If one Industry Partner should have a performance issue, it can be replaced with less impact to the overall program.
Some governments use a similar, but alternative approach for best-of-breed procurement.  They align contracts with key propositions from Industry Partners.    
Service Transformation Expertise: Industry Partners with Global Service Transformation experience and with experience working with other partners in an ecosystem.
Technology Expertise: Industry Partners with deep expertise in hybrid, multi-cloud, digital platforms that integrate securely with existing systems and other relevant applications.
Organizational Change Management: Industry Partners that understand the importance of culture change, improved user experience, and good communication to get lasting value out of technology investments.
A Governance or Program Integration Office: Industry Partners that oversee deployment, define standards, and help Governments ensure success.
Knowledge Exchange: Between Industry Partners and Government to increase quality of individual procurements.
5.  Increase Knowledge Exchange with Industry Partners
In attempting to reduce the risk of impropriety and to treat every vendor equitably, many Governments stop communicating with Industry Partners.  Government lost visibility into the implications of new technologies.  Industry Partners lost insight into Governments' goals and objectives.  The pendulum has begun to swing back.  Governments use Requests for Information, Vendor Days, and Draft RFPs to exchange ideas with Industry Partners.
Requests for Information (RFI):  Governments often use Requests for Information to gather information from Industry Partners.  Government gains insight from various industry partners, which helps to understand leading practices and refine a procurement.
We are seeing leading Governments use RFIs to create a shortlist of firms to include in the competitive selection process.  Knowing that the RFI will be used  to create a pool of vendors improves the quality of responses from Industry Partners.  It can also reduce the total procurement cost and time.
Draft Request for Procurement (RFP):  We see more Governments issue draft RFPs to gather industry feedback about the future solicitation.  The Government shares its approach, objectives, and key contract terms.  The goal is to gather actionable input on strengths, weaknesses and alternatives to planned approaches, and increase the pool of qualified vendors.
We have seen these approaches used well.  We have also seen Governments issue multiple RFIs, draft RFPs, and fail to develop a clear set of goals and objectives.  They gathered too much information about alternative approaches and did not define clear objectives.  They released  final RFPs with too much ambiguity.  In the end, these RFPs are frequently canceled and reissued. 
A Case Study:  US Department of Veterans Affairs
In December 2019, the Department awarded a contract to streamline incoming correspondence -- including paper mail, faxes, email, and benefits applications.  In 2019, 1000 Department staff were involved in moving paper across hundreds of programs to serve veterans.  On average, mail took 27 days to be opened, read, and moved to the right place for disposition.  The Department wanted to increase efficiency and better serve veterans.
Within 45 days of contract award, the Department had technology in place and began processing the first transactions.  After just 18 months, 950 of the 1000 people involved in managing incoming correspondence were trained for new, higher-value roles.  More than 280 types of correspondence had been automated and cycle time fell from 27 days to 24 hours.
While there were core architectural and cloud principles at play, the contract did not define strict technical requirements of how the technology should work.  After an initial fee to put basic technology in place, the Department pays for transactions completed.
Overall Benefits and Takeaways
Procurement organizations around the world are in a state of change.  Outcome-based multi-vendor awards promote best-in- class services to deliver strategic outcomes.  The benefits of these changes include: 
Fair competition:  Every stream remains competitive in the market
Insights for industry leaders:  Through early engagement with Industry Partners
Inclusion of diverse and socially important bidders:  Encouraging diversity
Less vendor lock in: Expertise extends to other Industry Partners
Faster procurement and delivery: Reduce time to value
Innovation and accountability: Across the Industry Partners to deliver outcomes for their stream of work and across streams
More flexible, outcomes-based contracting is not an end in itself.  But it is an important tool to get to better results for Government.  Below are five key levers to consider in driving long-term, sustainable change.
Leadereship: Leaders recognize that healthy procurement organizations and ecosystems of industry partners are important.  They create environments for success.
Vibrant Procurement Organizations:  Gather the right skills and resources to deliver the right contracting support and confidence to get input from potential bidders before the RFP is released
Increased Engagement with Industry Partners: Increase communications to identify market insights and best practices
Budgets:  Align budgets to contract performance
Legislative Support:  Strengthen technology procurement with updated legislation
Outcome-based procurements that utilize a Multi-Vendor Services Model can play an important role in helping government deliver its technology agenda.  This approach can promote best-in-class consortiums to work together to deliver the highest quality outcomes.  This model reduces risk of program failure for the Government.  It also reduces risk for vendors and that will increase the pool of qualified Industry Partners.