Submitted by

MKeegan

on Fri, 01/04/2019 - 15:20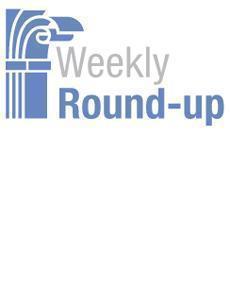 The IBM Center's Weekly Roundup highlights articles and insights that we found interesting for the week ending January 4, 2019.
Michael J. Keegan
James Gfrerer confirmed to lead tech at VA. The Senate confirmed James Gfrerer to serve as assistant secretary of information and technology and CIO at the Department of Veterans Affairs by a voice vote on the last day of the 115th Congress. Gfrerer, who served in the Marine Corps for more than two decades, comes to government from the cybersecurity practice of Ernst and Young. He also has government cybersecurity experience, having been detailed from the Department of Defense to the Department of State to work on interagency efforts in cyber and counter terrorism.
Is RPA ready for prime time? After a year filled with robotic process automation pilots, agencies are focused on truly operationalizing in 2019. RPA is a technology used for automating digital tasks like data manipulation, data entry, email handling, data reconciliation, and even optical character recognition to extract data from documents. The General Services Administration is working on an internal playbook for developing robotic process automation bots within GSA and plans to begin work in 2019 to create a similar, more general, document for governmentwide use, according to GSA's RPA Program Director Ed Burrows.
Agile without the baggage.  Steve Kelman shares a compelling argument that agencies should skip the buzzwords and simply embrace the principles of better software development.
The Expertise Economy: How It Will Change the Way We Work. The world of work is going through a fundamental transition. In the age of digitization, automation, and acceleration, companies have a new imperative: to build workplaces in which employees are encouraged and given the opportunity to learn new skills as a regular part of their work lives. Workers of the future must be quick to evolve, constantly developing new skills. This is what Kelly Palmer and David Blake, two top officials at Degreed, argue in The Expertise Economy: How the Smartest Companies Use Learning to Engage, Compete, and Succeed.
Focusing on the Smaller Things. Federal News Network reports: "the administration spent the back-half of 2018 focusing on the smaller things. It prompted the Office of Personnel Management to practically remove itself from the process of securing direct hire authority for certain IT positions. It gave agencies more direct-hire authority in general and set up a process for developing a new special occupational pay and classification system. It made it easier for agencies to ensure their senior executives are performing at a high level."
Less Will Be More. Federal News Network reports that in the coming year, "Margaret Weichert, deputy director for management at the Office of Management and Budget and acting Office of Personnel Management director, said the administration would focus on fewer workforce modernization initiatives that will have more impact across a wider group of people."
Decision-Making Engines. NextGov reports: that easy-to-use data tools turn "data analytics platforms into decision-making engines," and that  "Agency leaders who want to empower their workforce to use data for decision making should ensure their employees are able to use the tools being provided."
Reskilling the Workforce. FedScoop reports: "The government's efforts to reskill and retrain the federal workforce are expected to ramp up in 2019 as the White House's embrace of emerging technologies like artificial intelligence and automation continues to take root."
Next Week on The Business of Government Hour: Conversation with Josh Mandel, Treasure, State of Ohio. Join host Michael Keegan as he welcomes outgoing two-term Ohio Treasurer Josh Mandel to reflect on his public service career and his pursuit of innovative initiatives around financial transparency, leveraging technological advances such as cryto-currency and blockchain, and enhancing how his office does business. That's next week on The Business of Government Hour. 
Broadcast Schedule: The show airs Monday at 11 a.m., and Friday at 1 p.m. on Federal News Radio 1500AM WFED.
Anytime, Anywhere on...

https://www.podcastone.com/the-business-of-government-hour
https://itunes.apple.com/us/podcast/the-business-of-government-radio-hou...