Submitted by

MKeegan

on Fri, 03/01/2019 - 13:45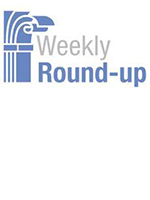 The IBM Center's Weekly Roundup highlights articles and insights that we found interesting for the week ending March 1, 2019.
Michael J. Keegan
Federal government rolls out new framework for security clearance process. Trusted Workforce 2.0 is new framework to improve a security clearance process that has received criticism across the spectrum for being slow, inefficient and overly reliant on manual procedure.
RPA: 'It's entry-level AI'. How robotic process automation is helping automate tedious back-office processes at federal agencies.
MSPB set to enter unprecedented territory with no members. At midnight March 1, the Merit Systems Protection Board will be in unprecedented territory: without a single appointed member.
Detecting agile BS. Steve Kelman shares some helpful advice for separating the buzzwords from actual best practices.
John Kamensky
Behavior Modification. StateScoop reports: "Getting people to change their actions en masse doesn't have to cost government much money or even take very much effort. It might just be a matter of presenting people with a more attractive alternative, the head of an organization that uses behavioral theory to develop policy told the National Governors Association."
Federal Open Gov Plan Released. Federal News Network reports: "The Trump administration released its first — but the U.S. government's fourth — National Action Plan for Open Government Thursday night, more than a year after the original deadline set by the international Open Government Partnership."
Grants: Who Done What? Government Executive reports: "Agencies that hand out close to $700 billion in federal grants every year are unclear about their impact and performance, a new survey of grant professionals found. . . . Grant managers and recipients also report they are spending the greatest share of their time monitoring federal compliance requirements and less on program policy and design."
"No Freelancing" Memo. Government Executive reports: "Mick Mulvaney, President Trump's budget director currently acting as his chief of staff, on Wednesday tightened enforcement of the Office of Management and Budget's central role in vetting agency release of budget and policy documents. . . . In a Feb. 26 memo to agency heads, acting Budget Director Russell Vought laid out long-standing authority for OMB to review agency budget materials, legislation, testimony and program operating plans."
Regulatory Rollback Quantified. Government Executive reports: " . . . backers of deregulation have counted the number of pages in the Federal Register. A chart compiled annually by that publication's staff—going back to 1936—does show a dramatic drop-off in Trump's first year. . . . .  the number sunk to 61,949, the lowest since 1990.
AI and Federal Workforce.  Federal Times reports: "AI is sure to change the composition of the federal workforce, creating new jobs related to managing AI systems or requiring critical thinking. Jobs based mainly on tasks that can be automated would likely be phased out, and employees would have to learn new or different skills for other jobs."
Congressional Research Service - Report of the Week: "Extraordinary Measures" and the Debt Limit. Now that CRS reports are publicly available, we'll highlight a new one each week.  CRS published 55 reports this past week.
Government Accountability Office – Report of the Week: "China: Observations on Confucius Institutes in the United States and U.S. Universities in China"  . . . And we'll do the same for GAO!
Next Week on The Business of Government Hour: Conversation with Terry Gerton, President and CEO, National Academy of Public Administration (NAPA). How does National Academy for Public Administration (NAPA) fulfill its mission solving governments' most critical management challenges? What is NAPA's Grand Challenges in Public Administration program? Join host Michael Keegan as he explores these questions and more with Terry Gerton, President and CEO o the National Academy of Public Administration. That's next week on The Business of Government Hour.
Broadcast Schedule: The show airs Monday at 11 a.m., and Friday at 1 p.m. on Federal News Network 1500AM WFED
Anytime, Anywhere on...
https://www.podcastone.com/the-business-of-government-hour
https://itunes.apple.com/us/podcast/the-business-of-government-radio-hou