Submitted by

MKeegan

on Fri, 03/15/2019 - 14:27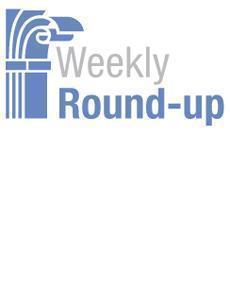 The IBM Center's Weekly Roundup highlights articles and insights that we found interesting for the week ending March 15, 2019.
Michael J. Keegan
DHS grapples with cyber enforcement.The Department of Homeland Security is increasingly using compulsory directives to spur federal agencies on cybersecurity improvements, but cyber enforcers are learning that success isn't built out of carrots and sticks.
Time for a NSA-Cybercom split? That's classified.The head of the NSA and Cyber Command told a House panel that a report claiming he recommended splitting leadership of the two entities up after 2020 is "not accurate."
Need out-of-the-box ideas? Look beyond your experts.Subject-matter expertise is important, Steve Kelman writes, but don't underestimate the value of fresh perspectives.
Senior lawmaker pushes on EHR access issues. A top appropriator wants answers on how clinicians at the Department of Veterans Affairs will access information on the shared electronic health record system being implemented by the Department of Defense and VA.
Gig economy could be costing billions in lost tax revenue.The Treasury Department might be losing out on billions in tax revenue legitimately owed by people who make their living in the fast growing gig economy. That's the main finding from a recent audit by the Treasury Inspector General for Tax Administration. Assistant IG Matt Weir joined Federal Drive with Tom Temin for the highlights.
John Kamensky 
Fiscal Service Progress Statement.Federal News Networkreportsthat the Treasury Department Bureau of the Fiscal Service released its 2018 Progress Statement,where "Dave Lebryk, Treasury's fiscal assistant secretary, said government still has a long way to go in reskilling the federal workforce for the jobs of the future, especially as emerging technology accelerates the rate of change. . . . Between a recent executive order prioritizing artificial intelligenceand the PMA's mandate to shift federal employees from low-value to high-value work, the Trump administration has placed an increasing emphasis on the role of emerging technology in government."
IT Spending in Budget.Federal News Networkhighlightsseveral cross-agency initiatives and five agency-specific initiatives. 
Reform Proposals in Budget. NextGovreports: "President Trump's fiscal 2020 budget called for drastic cuts at most federal agencies, reductions that would significantly reorient the work many federal employees do. . . . [It] plans to refocus agencies across government to ensure they steer their employees away from "low-value work."The Office of Management and Budget is coordinating these efforts with the General Services Administration and Office of Personnel Management, which will continue to reform "burdensome data collection and reporting requirements."
AI Groundwork.Federal News Networkreports: "Air Force Lt. Gen. Jack Shanahan, director of the DoD's new Joint Artificial Intelligence Center, told lawmakers that he's already trying to stand up a small office around robotic process automation [RPA], a specific type of AI aimed towards improving business practices. . . . But RPA is just the tip of the iceberg. Shanahan said that the department has more than 500 AI projects."
Labor Appoints Its First CDO.Government Executivereports: "The Labor Departmentannouncedthe creation of a chief data officer Wednesday in accordance with the Open, Public, Electronic and Necessary Government Data Act, which President Trumpsignedinto law in January. . . . In a statement, the agency—among the first across the federal government to comply with the Open Data Act—also announced the establishment of a Data Board, which will serve as the agency's data enterprise oversight body."
Collecting Useful Data.NextGovreports:"In today's information revolution, agencies collect and disseminate heaps of data by the hour. But it's time to shift away from collecting all the data, and instead, collect data with purpose, federal leaders said Thursday. . . "In the last two years alone we've generated more data than throughout human existence,"Oki Mek, chief product officer for the Health and Human Services Department's acquisitions division, told attendees at IBM's Think Gov Conference. "And you can't understand your data without strong data taxonomy."
Next Week on The Business of Government Hour: Conversation with Cheryl Mason, Chairman of the Board of Veterans' Appeals. How is the Veterans' Appeals process changing? What are the key priorities for the VA Board of Veterans' Appeals? How is the implementation of the Veterans Appeals Improvement and Modernization Act of 2017 going? Join host Michael Keegan next week as he explores these questions and more with Cheryl Mason, Chairman of the Board of Veterans' Appeals within the U.S. Department of Veterans Affairs. next week on The Business of Government Hour.
Broadcast Schedule: The show airs Monday at 11 a.m., and Friday at 1 p.m. on Federal News Radio 1500AM WFED. 
Anytime, Anywhere on...
https://www.podcastone.com/the-business-of-government-hour
https://itunes.apple.com/us/podcast/the-business-of-government-radio-hou...