Submitted by

MKeegan

on Fri, 03/08/2019 - 17:52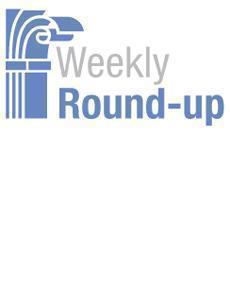 The IBM Center's Weekly Roundup highlights articles and insights that we found interesting for the week ending March 8, 2019.
Michael J. Keegan
GAO: Cyber Mission Force teams need more training. The Government Accountability Office found that, despite ongoing efforts, Cyber Mission Force teams need more training and Cyber Command needs to improve plans to supply it.
Creating a data-first culture at federal agencies. Agencies need to emphasize the connection between analytics and outcomes.
Watchdog: IRS needs new tech to fight fraud. A Government Accountability Office report flagged identity theft and unpaid taxes as two of the most pressing challenges facing IRS. Better tech and planning could help solve both.
John Kamensky
Sweeping Reforms. Federal News Network reports: "The Trump administration is planning to roll out a series of sweeping changes to suitability, credentialing and security clearance procedures that officials say will bring more speed and efficiency to a process that's been stuck in the past for decades."
Changing Processes. Federal News Network reports: "The Air Force released a sweeping new business strategy Monday, saying it aims to align the service with the Pentagon's National Defense Strategy and posture the force to stay ahead of near-peer competitors like China and Russia over the next two years."
Promising Results.  Federal News Network reports: "The Office of Management and Budget said it's so pleased with the response it received from federal employees who had applied to be a part of the first Federal Cyber Reskilling Academy cohort, that it may expand its plans for the program in the coming months. . . . OMB set a goal of finding 25 federal employees who don't have an IT background to join the first class of the Federal Cyber Reskilling Academy, which the administration first announced back in November. . . . More than 1,500 federal employees applied to the program, Kent said last week.
Digital Deadline.  NextGov reports: "Federal agencies have until mid-June to develop plans to ensure any new citizen-facing services being offered are fully digitized and accessible but have yet to receive guidance from the administration on how to conform with the new mandate. . . . Complicating the timeline is the continued fallout from the historic government shutdown, which lasted 35 days  . . . . The congressional deadlines are not movable, a spokesperson for IDEA Act cosponsor Rep. Ro Khanna, D-Calif., told Nextgov Monday, even if the government isn't open to work on them."
Lankford Waste Report. Federal News Network reports: "The latest edition of Sen. James Lankford's (R-Okla.) waste book, "Federal Fumbles: Ways the Federal Government Dropped the Ball,". . .  has a different —and perhaps more practical —focus. Lankford chose to highlight more process and systemic, policy-oriented challenges that, in many cases, have been deeply embedded in government for decades."
GAO High Risk List Refresh. GAO testified before the Senate: "Every 2 years, we report on federal programs/operations that are vulnerable to waste, fraud, abuse, and mismanagement, or that need broad reform—our High Risk List. Our 2019 report reviews the status of areas on the list and outlines steps to lasting solutions. . . . the ratings for over half the 35 areas on our list remain unchanged. Since our last update, 7 areas improved and 3 regressed. We added 2 areas (government-wide personnel security clearance process and VA acquisition management) and removed 2 areas due to their progress (mitigating gaps in weather satellite data and DOD supply chain management)."
Missing Data. Governing reports: "Data has become a cornerstone of state and local government management. Legislatures, city councils and their executive branches dwell in thickets of numbers, ostensibly gathered to help those in charge make wiser, less politicized decisions. That's why it's counterintuitive and unfortunate that huge swaths of extremely useful data are missing in action."
Modernizing Congress? Federal Times reports: "Rep. Derek Kilmer, D-Wash., will chair a new Select Committee on the Modernization of Congress. . . . About every 20 or 30 years or so, Congress does this, where —usually out of an acknowledgment that things aren't working quite the way they ought to —it establishes a committee to look at what is working, what is not working, and how to make the institution function better."
Next Week on The Business of Government Hour: Conversation with Retired Major General Jan Edmunds, Chairwoman of the Women In Military Service For America Memorial Foundation. How does The Women In Military Service For America Memorial commemorate the courage and sacrifice of the female members of the US Armed Forces?  Join host Michael Keegan as he explores this question and so much more with guest, Retired Major General Jan Edmunds, Chairwoman of the Women In Military Service For America Memorial foundation.  That's next week on The Business of Government Hour.
Broadcast Schedule: The show airs Monday at 11 a.m., and Friday at 1 p.m. on Federal News Network 1500AM WFED
Anytime, Anywhere on...
https://www.podcastone.com/the-business-of-government-hour
https://itunes.apple.com/us/podcast/the-business-of-government-radio-hou