Submitted by

MKeegan

on Fri, 11/30/2018 - 16:33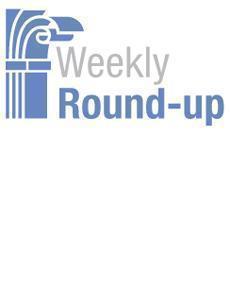 Friday, November 30, 2018
The IBM Center's Weekly Roundup highlights articles and insights that we found interesting for the week ending November 30, 2018.
Michael J. Keegan
Risk Management Framework adoption hits stumbling blocks at DOD. Moving the Defense Department's authorization process for IT systems from the DOD Information Assurance Certification and Accreditation Process to the Risk Management Framework was supposed to provide better results. But the culture of compliance seems to be an impediment.
DHS' new security agency pivots to risk management. Secretary of Homeland Security Kirstjen Nielsen signaled that her newly minted cybersecurity agency would shift its focus to a number of longer term initiatives, such as mapping out national critical functions across different critical infrastructure sectors and changing culture and practices in global supply chain operations and procurement.
VA to rebid failing GI Bill benefits contract. The Department of Veterans Affairs announced a reset on a troubled software project needed to deliver education benefits to veterans, but can it get things on track in a year?
House passes SMART IoT Act. The bill would require the Commerce Department to study the state of internet of things and any existing regulations in the area.
Note to government: Start talking like everybody else! For many common terms the world uses, the government has developed government-unique versions. Steve Kelman takes issue with jargon that serves mainly to create artificial distinctions from the private sector.
Harnessing the Creative Potential of Social Design. In The Intergalactic Design Guide: Harnessing the Creative Potential of Social Design, Cheryl Heller presents a system for putting social design into action. This takes creative abilities and puts them into practice. It's different.
John Kamensky
Humans of HUD.  Federal News Network reports: "the Department of Housing and Urban Development agenda is all about buildings and apartments. But, it's also about the people who ultimately inhabit them. That's why the agency's public affairs office has launched a special website called Humans of HUD."
Consolidating Contracts. Federal Times reports: "The General Services Administration will be simplifying its multiple award schedule offerings by taking the currently 24 schedules available for federal agencies to purchase products and services and consolidating them into one . . . "Reforming our schedules will improve customer service, make it easier for small businesses to access the schedules program, reduce duplication for all our vendors, and allows GSA's workforce to focus on delivering solutions," said GSA Administrator Emily Murphy in a news release."
It's the People. NextGov reports: "In a new survey of 625 respondents across a range of federal agencies, when asked what factors would significantly improve customer service in government, 69 percent listed "enhanced workplace morale." And 61 percent cited "empowerment of customer service delivery staff." . . . By contrast, 54 percent of respondents listed "improved information technology" as holding the potential to have a significant impact on improving customer service, and 45 percent mentioned "additional financial resources."
OPM Innovation Not Enough. Federal News Network reports: "It's not enough to simply point to "innovation" as one of five OPM values to prove that the agency is, in fact, fostering a culture of innovative performance management in government, GAO said. . . . "Including innovation as an agency value is not sufficient to change an organization's culture for it to become innovative," GAO wrote in a recent report."
Engaged Employees. Government Executive reports: "It's no surprise that improved internal employee engagement rates based on the FEVS are positively correlated to improved customer service experience for citizens. Simply put, satisfied employees deliver better service."
Reorganizing Security Clearances. Federal News Network reports: "The Trump administration is planning a sweeping, multi-faceted effort to officially transfer the governmentwide security clearance program from the Office of Personnel Management and the National Background Investigations Bureau to the Pentagon, multiple sources have told Federal News Network. . . . President Donald Trump is expected to sign an executive order that will officially authorize the move, which the administration first proposed back in June as part of its government reorganization plan."
Are Educated Feds a Problem? Government Executive reports: "Federal managers and executives are among the best-educated professionals in the nation. But that education and experience can be a problem if leaders lose sight of the people they are there to serve—people who often lack the experience or knowledge government officials may take for granted. Consider that two-thirds of American adults don't have a bachelor's degree, and less than 4 percent have a graduate degree, Census Bureau data show, whereas the Office of Personnel Management reports that 51 percent of federal employees have a bachelor's degree or higher."
Will the Phoenix Rise Again? Route Fifty reports at a hearing of the Speaker's Task Force on Intergovernmental Affairs:  "U.S. Rep. Gerry Connolly of Virginia . . . told Route Fifty he is preparing a bill that he may introduce before the end of the year, or in the next Congress, that would form a panel similar to the Advisory Commission on Intergovernmental Relations, or ACIR, which was active between 1959 and 1996."
SES Performance Reviews. Federal News Networks reports: "OPM acting Director Margaret Weichert, who also serves as the Office of Management and Budget's deputy director for management, announced a series of changes to the current performance appraisal certification process for the Senior Executive Service. . . . Starting early next year, agencies will no longer need to regularly certify their performance appraisal systems are up to par with OPM-led, time-intensive process. Instead, agencies can simply ask OPM to review their SES appraisal systems and use previously-submitted data to verify they're working well."
The new VA.gov. Government Executive reports that last week the Department of Veterans Affairs launched a new website: "It's the first major public redesign of a US government website that delivers public services since healthcare.gov—and it's a preview of things to come. . . .The new design prioritizes just the top 20 tasks needed by 80% of site's 10 million monthly users."
Investing in What Works. Results for America "released the 2018 Invest in What Works Federal Standard of Excellence, our annual scorecard of how federal agencies are using data, evidence, and evaluation to improve results." Is your agency on the list? How does it rank?
Next Week on The Business of Government Hour: Chris Browne, Deputy Director, The Smithsonian's National Air and Space Museum. How is the The Smithsonian's National Air and Space Museum being Transformed? What is being done to enhance the visitor's museum experience? What's next for the National Air and Space Museum. Join host Michael Keegan next week as he explores these questions and more with Chris Browne, Deputy Director, The Smithsonian's National Air and Space Museum. That's next week on The Business of Government Hour.   
Broadcast Schedule: The show airs Monday at 11 a.m., and Friday at 1 p.m. on Federal News Network 1500AM WFED.
Anytime, Anywhere on...
https://www.podcastone.com/the-business-of-government-hour
https://itunes.apple.com/us/podcast/the-business-of-government-radio-hou...