Submitted by

MKeegan

on Fri, 12/18/2020 - 09:56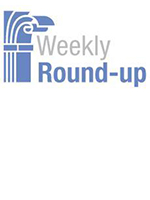 Friday, December 18, 2020
Highlighting articles and insights that we have found interesting for the period ending December 18, 2020
Michael J. Keegan
GSA preps launch of OASIS replacement. The General Services Administration's replacement for its Acquisition Solution for Integrated Services (OASIS) multiple award vehicle is in the starting blocks, according to the contract's development manager. In the coming weeks, the agency will convene focus groups, listening sessions, and industry days on its OASIS successor professional services contract, according to Tiffany Hixson, assistant commissioner, in GSA's Office of Professional Services and Human Capital Categories. Ordering under OASIS and its companion OASIS Small Business concludes in 2024. Federal customer and industry input will steer how the contract is developed, said Hixson in a Dec. 15 blog post. Details on how to get involved with the contract development will be published on the Professional Services Interact site and GSA.gov but she didn't give a specific timeline for the process.
Proposed rule would change layoff process. A proposed rule change would implement part of a 2018 workforce executive order by prioritizing performance over service length in determining who is kept and who is let go in the event of a large "reduction in force" among federal workers.
The Office of Personnel Management's proposed rule is scheduled to be published in the Federal Register on Thursday, and it comes with a 30-day comment period. The rule change is based on part of a 2018 executive order that made it easier to fire federal employees. One section of that executive order called on agencies to prioritize employees' performance over their length of federal employment in the event of layoffs.
State CIOs face tighter budgets next year. The 2020 COVID-19 pandemic forced to state IT offices to make rapid and abrupt changes – expanding remote work and collaboration options for employees, improving digital services to citizens and propping up legacy systems. For next year's must-do list, states will have significantly less money to work with. "All states are facing lower than projected revenues, which is putting significant downward pressure on state IT budgets," with the severity varying by state, Denis Goulet, president of the National Association of State CIOs (NASCIO), told the Wall Street Journal
Forecasts do not tell the future. Forecasts should be a jumping-off point for creativity and imagination, but too often forecasts are used to pretend that there is certainty and guarantees, writes Margaret Heffernan. "It's so tempting to think that when the past and the present look the same, they must somehow be the same -- and play out in the same ways," she writes in her new book, "Uncharted: How to Navigate the Future." Leadership Now
Fortune favors leaders who expect the unexpected. Leaders with a "serendipity mindset" seek the unexpected and create environments where it's safe to risk failure, argues Christian Busch in his book. Mental obstacles to this approach, writes Adi Gaskell, include "our tendency to underestimate the unexpected, post-rationalize events, and conform to the majority." The Horizons Tracker
Don't wipe the slate clean after a failure. When success eludes you, try understanding what specifics need to be adjusted rather than scrapping everything that got you there, writes Ted Bauer, who brings personal examples to a Kellogg School of Management study that suggests people who learn from mistakes are more likely to succeed. "Most of this stuff, ultimately, is about persistence above anything else," he writes. The Context of Things
Lessons from photography for helping leaders grow. Leadership development is like taking a great photograph, writes Bill Latshaw, where context, content and practice are key to developing a program that benefits your organization in this moment of time. "Leadership development design and strategy is a process that is meant to change as the organizational context does, so don't stop at one picture," he writes. SmartBrief/Leadership
How 2020 has changed leadership. The uncertainty of 2020 has forced leaders to become more flexible, resilient, communicative and purpose-driven, writes Alaina Love, sharing anecdotes from executives and coaches. "I've found that when leaders have shown up authentically, teams have felt supported, and 'OK' even when they are not OK, because they know they are not alone," says Liz Moran, global head of talent at AstraZeneca. SmartBrief/Leadership
John Kamensky
Reforming the Public Workforce. Bob Lavigna, in commentary for RouteFifty, writes: "No doubt there's a tough road ahead for the public sector workforce. But it's also a potential opportunity to completely reform the government workforce as we know it. . . . The sudden transition of millions of public servants to working remotely is already creating pressure for changes in how government attracts, develops, engages and retains talent."
Increased Autonomy. In commentary for Government Executive, Howard Risher writes: "Employees who became comfortable with increased autonomy [during the pandemic by working from home] are going to resist returning to the old grind. There are pros and cons to working remotely but overall it's proven to be attractive to both employers and employees. . . . The group that has been most affected by the change are managers and supervisors, and the most important remaining question is what more agencies need to do to prepare them for the redefined future."
IGs Set Leadership Positions. Federal News Network reports: "The 75 agency IGs that serve on the Council of the Inspectors General on Integrity and Efficiency voted Tuesday to make National Science Foundation IG Allison Lerner its next chairwoman. . . . Lerner will begin her term on Jan. 1, and intends to name Justice Department IG Michael Horowitz, the outgoing CIGIE chairman, as the permanent chairman of the PRAC [Pandemic Response Accountability Committee]."
 GAO Report on Data Governance. The Government Accountability Office reports: "The four agencies we reviewed [Agriculture, Commerce, HUD, and NSF] made progress establishing data governance. We made recommendations to ensure agencies address key milestones for data governance by assessing data and infrastructure maturity, staff data literacy, and more."
Good News Needs Supercharged. In commentary for Government Executive, Andy Feldman and Jed Herrmann write: "Believe it or not, there has been progress over the last four years in the use of evidence and data to inform decision-making. The new administration can build on those gains." They recommend: "The new administration should create a visible, high-profile coordinating office within the White House to help agencies effectively implement policies."
Performance Counts. The Washington Post reports: "In the latest of a string of moves to put its stamp on federal workplace policies, the Trump administration is set to propose rules to make employees' performance ratings a top consideration in deciding who stays or goes during layoffs.. . . A proposal to be published Thursday by the Office of Personnel Management would elevate job ratings among the considerations during the process called reduction in force."
* * * * * *
Next Week on The Business of Government Hour-Global Government Leaders Series: A Conversation with Anna-Maija Karjalainen, Director General -Public Sector – ICT, Ministry of Finance, Government of Finland. What is the country of Finland's digital strategy? How is Finland advancing the digitalization of public services? What can we learn from Finland's efforts? Join host Michael Keegan as he explores these questions and more with Anna-Maija Karjalainen, Director General -Public Sector – Information and Communication Technologies (ICT) Government of Finland next week The Business of Government Hour.
Broadcast Schedule: The show airs Monday at 11 a.m., and Friday at 1 p.m. on Federal News Network 1500AM WFED
Anytime, Anywhere on...
 https://www.podcastone.com/the-business-of-government-hour
https://itunes.apple.com/us/podcast/the-business-of-government-radio-hou