Submitted by

MKeegan

on Fri, 02/14/2020 - 14:20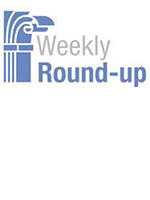 Friday, February 14, 2020
Highlighting articles and insights that we found interesting for the week ending February 14, 2020
Michael J. Keegan
Trump budget seeks $150M boost for TMF. The federal government expects to spend $92 billion in information technology in fiscal year 2021, according to the president's budget request released Feb. 10. Part of that spend, the administration hopes, will be more projects funded by the centrally administered pot of no-year money called the Technology Modernization Fund. Despite two consecutive years of congressional lowballing, the administration is looking to boost the TMF with a $150 million addition in fiscal year 2021.
IT Issues Remain as 2020 Census Continues. As the 2020 Decennial Census begins its count of the U.S. population, the Census Bureau faces "significant risks" that could impact the count, including IT and cybersecurity challenges.
VA looks to boost health record spend to modernize infrastructure. The Department of Veterans Affairs is pitching Congress on a massive spending increase on its electronic health record project even as the first "go-live" date looks to be delayed by at least a month. The Cerner software was set to go live on the March 28 at the Mann-Grandstaff VA Medical Center in Spokane, Wash., but the launch is delayed. VA is seeking an 82% increase in 2021 spending on the project, which would bring the budget line for the project to $2.627 billion, up from a planned spending level of $1.5 billion in 2020.
GSA, Labor Department Launch AI CoE Project. The General Services Administration (GSA) and the Department of Labor (DOL) are partnering on a new artificial intelligence (AI) Centers of Excellence (CoE) initiative. GSA's Technology Transformation Services (TTS) office will help DOL modernize its acquisition capabilities using robotics process automation (RPA). While the project begins in the acquisition department, DOL hopes to scale the capability through the agency as a shared service.  "We're excited to partner with DOL as the CoE efforts continue to grow. We're eager to hone in on the specific challenges faced by the department to achieve solutions that meet their needs, but are also repeatable and scalable," TTS Director Anil Cheriyan said in a press release.
Executive order looks to safeguard GPS infrastructure. Federal agencies are being tasked with developing guidance to protect signaling and spectrum capabilities that undergird GPS and other services.
Shift from "me" to "we" thinking as a new leader. New leaders must shift their focus from individual success to helping others learn new skills and develop their strengths, writes Naphtali Hoff. "Leadership offers leaders an opportunity to make a broad and deep impact on others and the organization," Hoff writes. SmartBrief/Leadership  
How an old fable can help you avoid danger. The fable "The Boy Who Cried Wolf" can teach leaders how to make better decisions by setting a tolerance point on when a situation truly becomes a threat, writes James Lawther. "It is wise to decide before you have to make decisions in anger," he writes. SquawkPoint blog
Heroic leadership is about taking the journey. Accepting the call to leadership is like undertaking the hero's journey -- the dramatic arc present in so many tales and legends -- because leading others is fraught with challenges and rewards, writes Ed Batista. He describes his personal journey as "striving for success without worrying too much about the results, feeling grateful for the opportunity, trusting that meaning is be found on the path, not at any destination." Ed Batista Executive Coaching
Leadership: 5 Ways to Make Your Team a Great Place to Work. Leadership is one of the few jobs where you can make the world and work better for other people. You can turn out great work that makes a difference for others. You can help team members grow and meet their own goals. You can help them do important work with people they like. Here are five things you can to do make your team a great place to work.
Effective Leaders Understand the Need to Create an Emotional Connection to Strategy. It's no secret that top leaders and their management teams struggle with strategy. After all, choosing a direction, saying "no" to other opportunities and then creating a blueprint for organization-wide involvement is one of the most difficult challenges of organizational life. It's true that the idea of emotion isn't often discussed in strategy work, yet the people responsible for bringing it to life must feel an emotional connection for the issues demanding change and experimentation to gain interest, support, and traction.
John Kamensky
Agency Reforms In Budget. Government Executive reports: "President Trump proposed many significant reforms to federal agency programs and operations in his fiscal 2021 budget . . . He identified more than 60 programs and agencies for elimination, which would result in $28 billion in savings next fiscal year. The administration would slash another $20 billion by reducing spending on existing initiatives.
Defense Management Reform. A new book by Peter Levine addresses why, despite a long history of attempted reform, the Pentagon continues to struggle to reduce waste and inefficiency. The heart of Defense Management Reform is three case studies covering civilian personnel, acquisitions, and financial management.
Insider/Outsider. A blog series by ACT-IAC centers around "A popular discussion point is whether it is better for a CDO [Chief Data Officer] to come from inside the organization or be brought in from outside.  It seems the most likely answer is "it depends" on what the organization needs from the CDO."
Merger Redux.  Federal News Network reports: "Signs indicate the Trump administration is still pursuing the merger of the Office of Personnel Management with the General Services Administration, despite recent congressional language prohibiting the transfer of OPM statutory functions to other agencies. . . . The administration will, for example, issue a joint budget request for OPM and GSA for 2021."
Hire/Fire Reforms.  Government Executive reports: "President Trump proposed significant changes to how federal employees are hired and fired in his fiscal 2021 budget, pushing both administrative reforms and legislative overhauls to update a civil service system his administration called 'lengthy and byzantine.'"
Next Week on The Business of Government Hour:
A Conversation with Tom Brandt, chief risk officer at IRS
.  What are benefits of pursuing enterprise risk management? How can risk management enhance agency decision-making? What is the mission of the Association for Federal Enterprise Risk Management (AFERM)? Join host Michael Keegan as he explores these questions and more with Tom Brandt, Chief Risk Officer, at the U.S. Internal Revenue Service (IRS). That's next week on The Business of Government Hour.
Broadcast Schedule: The show airs Monday at 11 a.m., and Friday at 1 p.m. on Federal News Network 1500AM WFED
Anytime, Anywhere on...
https://www.podcastone.com/the-business-of-government-hour
https://itunes.apple.com/us/podcast/the-business-of-government-radio-hou