Submitted by

MKeegan

on Fri, 02/21/2020 - 12:56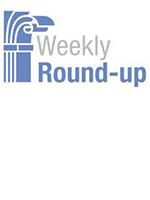 Friday, February 21, 2020
Highlighting articles and insights that we found interesting for the week ending February 21, 2020
Michael J. Keegan
TSA to roll out strategic plan for insider threats next month. Acting Deputy TSA Administrator Patricia Cogswell said that as screening tech has improved, insider threats have become an increasingly attractive attack vector for bad actors.
Senate panel passes VA tech oversight bill. In the wake of the Department of Veterans Affairs' delay of the initial go-live date of its $16 billion electronic health record modernization system, a Senate committee has passed a bill that requires the agency to be more transparent about the status of big-ticket IT projects.
FLRA ruling would allow feds to easily opt out of union dues. The Federal Labor Relations Authority ruled on Feb. 14 that federal workers could stop paying union dues at any time, overturning the current practice of letting employees elect to withhold dues once a year. Prior to the FLRA's ruling, federal employees could only elect to cease paying dues at one-year intervals. But a 2-1 majority on a decision the Authority said was based on a previous policy decision and not rooted in actual law.
How AI helps predict fire risk. With a glance at a dashboard and interactive map, Pittsburgh Bureau of Fire (PBF) chiefs and inspectors can see which buildings in the city are at the highest risk of a fire incident and prioritize safety inspections accordingly. A team at Carnegie Mellon University developed the Fire Risk Analysis model that uses machine learning to predict the likelihood of a fire occurring at a given property. Implemented in February 2018 and re-evaluated six months later, the CMU model found that in that six-month window, there were about 45 fire incidents, one-third of which occurred in buildings the model ranked as high-risk.
Involve stakeholders to create successful change. Involve team members in change plans to create commitment and bring out any concerns early in the process so they can be addressed, writes Ken Blanchard. "When leaders engage others in planning and piloting the change, they encourage collaboration in identifying the right resources and building the infrastructure needed to support the change," he writes. Blanchard LeaderChat
Use crisis leadership principles to build team trust. Leaders can incorporate the best parts of crisis leadership, such as focusing on a common goal and setting aside personal issues, into their regular strategy by first building trust among team members, writes Jack McGuinness. Other crisis-management principles such as resolving issues directly and giving and accepting feedback can also be used to build a solid team structure, he writes. Chief Executive online
Why generalists will survive workforce disruption. Generalists will remain coveted in the workforce "where situations and models change frequently and without a pattern, where data is messy or missing, where a fast but 'good enough' answer will suffice, or where tasks are frequently changing and don't allow time for re-purposing or retooling," writes Jeffrey Phillips. Having "really deep but narrow knowledge" could be a detriment if machine learning can be applied to the problem. Innovate on Purpose
Why Finding Your Passion is Terrible Advice. Some of the first words on the pages of a typical self-help book are, "Follow your passion." Once you start going down that hopeless rabbit hole, you're likely to find yourself surrounded by lots of lost people who mumble to themselves as they sleepwalk through life. Passion is about you. You are passionate about -- whatever. Purpose is about something besides you. It de-emphasizes "you" because purpose is when you pursue something outside yourself rather than pursue something that gives you pleasure.
John Kamensky
Moving On. Government Executive reports: "President Trump's top point person on agency management and federal personnel policy is stepping down next month after a nearly three-year tenure that saw mixed results for an aggressive agenda to shake up the civil service. . . . Margaret Weichert, deputy director for management at the Office of Management and Budget, will rejoin the consulting world at Accenture's commercial practice."
New and Improved! NextGov reports: "As of last week, the Government Accountability Office's external website has the freshest look it's had in more than a decade—and it now aims to be much more mobile-friendly. . . . The congressional watchdog launched a full site redesign Feb.13, equipped with new features and better access for those who tap in from a mobile phone or tablet."
No New News.  Federal Times reports: "Close followers of the Trump administration's priorities for federal workforce management would find little surprising in the recently released White House budget request for fiscal year 2021. . . . "The things that are newest in here, they reflect the continuation of what we've attempted to do over the last couple of years around the workforce," said Margaret Weichert, deputy director for management at the Office of Management and Budget."
Refreshing the CFO Act. The Epoch Times reports: that "coalitions of legislators and advocacy groups [are] pushing for much-needed landmark reforms in how federal officials spend tax dollars. . . .  formed behind the Chief Financial Officers (CFO) Vision Act of 2020, co-sponsored by Senate Budget Committee Chairman Mike Enzi (R-Wyo.), Senate Pro Tempore Chuck Grassley (R-Iowa), . . . and Sen. Mark Warner (D-Va.)."
DOD Management Savings.  The Washington Post reports: "The Pentagon's office of the chief management officer managed to find $6.5 billion in savings at the Defense Department last year, the office announced recently, including by selling "obsolete" weaponry to allied nations abroad, reforming information technology processes and helping agencies change how contracts are structured."
Presenting Data.  Steve Kelman, in a column for FCW, writes about the nuts and bolts of presenting data: "In this emerging era of evidence-based government, communicating data becomes a more and more important part of communicating government messages both inside your organization and to the wider public."
Three Ways Evidence Helps Make Decisions. Jack Martin writes in Apolitical; 'how do you go about making high-quality evidence-informed decisions? A big part of the work of the UK What Works Centres involves figuring out how best to support decision-makers to do this across varying areas of public policy. Although specifics will always vary by context . . .  there are three particularly important and cross-cutting considerations.
Next Week on The Business of Government Hour:
A Conversation with Dr. Jennifer Goldman-Wetzler, author, Optimal Outcomes.
What is an optimal outcome? Why does conflict begets conflict? How can leaders break old patterns and habits to achieve optimal outcomes? Join host Michael Keegan as he explores these questions and more with Dr. Jennifer Goldman-Wetzler, author of Optimal Outcomes, on a Special Edition of The Business of Government Hour: Conversations with Authors Series.
Broadcast Schedule: The show airs Monday at 11 a.m., and Friday at 1 p.m. on Federal News Network 1500AM WFED
Anytime, Anywhere on...
https://www.podcastone.com/the-business-of-government-hour
https://itunes.apple.com/us/podcast/the-business-of-government-radio-hou