Submitted by

MKeegan

on Fri, 02/28/2020 - 11:07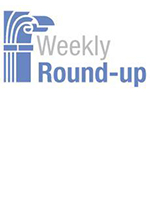 Friday, February 28, 2020
Highlighting articles and insights that we found interesting for the week ending February 28, 2020
Michael J. Keegan
VA health record go-live pushed back to July. The Department of Veterans Affairs is delaying a planned initial deployment of its $16 billion electronic health record project by four months, but is promising added functionality at the go-live date.
This management tool can help your organization perform better -- and make YOU feel better too! I have been reading a fascinating new book called All You Have to Do is Ask by Wayne Baker, a professor at the University of Michigan Business School. The basic theme of the book is that most people are far more willing to provide us with information and advice for dealing with situations we are facing than most of us assume.
10 traits every leader should master. Great leaders possess and develop 10 basic skills, including integrity, humility, a willingness to help and inspiring others to trust them, writes Douglas Conant, former CEO of Campbell Soup. "To earn the confidence of your constituents and spread your influence, all of your actions must be tethered to a commitment to honoring people," he writes. Chief Executive
Leading change is a matter of influence and buy-in. Leading successful organizational change depends in large part on how much influence you have and whether you can help people understand how the change benefits them, writes Art Petty. "Once people see themselves as part of the changing environment and feel empowered to define how the change impacts them, resistance melts," he writes. SmartBrief/Leadership
Take a layered approach to analytical data. Effective use of analytical data requires a layered approach that seeks to answer a specific question, a team that can interpret the data and the ability to formalize the process so everyone can understand it, writes Kevin Troyanos of Publicis Health. "In my view, this complexity is a large part of the reason so many organizations struggle to translate data-driven insight into business outcomes," he writes. Harvard Business Review online
Repetition and curiosity are key to good communication. Instead of assuming employees are not listening to you, be curious about why that might be the case, and keep plugging away, says Lee Carter, president of Maslansky and Partners. "If you are leading an organization through change, if you're leading in any direction, you have to repeat your message over and over and over again," she says. Forbes
Use the Strategic Fitness Process for transformations. Companies can lead a successful business transformation by engaging in a nine-step Strategic Fitness Process outlined by Harvard emeritus professor Michael Beer. The process begins with senior leaders and involves a task force that talks with at least 100 employees, among other steps. Irving Wladawsky-Berger blog
How you approach strategy will influence innovation. Canon and Kodak are both out of the film camera business, but Canon's exit was more successful because it focused on helping customers capture images in any form, while Kodak kept trying to sell film, writes Jeffrey Phillips. "Strategy can either inform innovation or it can limit innovation," he writes. Innovation Excellence
The Hardest Part of Leadership. There are a lot of hard parts to leadership. Talking to people about performance and behavior is hard. Firing someone is viciously hard. But the hardest thing is that you must set the example. You are on parade all day, every day. You must set a good example when the baby cried all night and you spilled coffee on yourself.
5 Key Disciplines for Emerging Leaders. In my world of leadership coaching and workshop programs, there are five broad disciplines emerging leaders must work continuously to learn, rethink, and refine.
John Kamensky
The Seven Faces of CDOs. Federal News Network interviewed Babson College professor Tom Davenport about a survey of corporate chief data officers and learned that "Two-thirds of survey respondents said they had a CDO, but those positions can have about seven possible jobs."
Local Use of Social Media for Engagement. Governing reports: "Hundreds of jurisdictions and agencies across the country have embraced social media as a customer service tool that encourages one-on-one and one-to-many engagement and, more importantly, as a way to address concerns and solve problems. Social media has become for many the standard currency of government communication."
CFO Vision Act of 2020. Sen. Michael Enzi introduced a bipartisan bill to modernize the 30-year old Chief Financial Officers Act.
Evidence in Budget. The Data Coalition sums up "six key take-aways from the data and evidence priorities in the 2021 budget proposal" and concludes there are positive signals.
AI Roundup. NextGov reports: "One year into the administration's big push to fuel development of artificial intelligence technologies and boost adoption within government, the White House Office of Science and Technology Policy released a roundup highlighting early achievements."
Changes in Tracking Time-to-Hire. Government Executive reports: "The Office of Personnel Management on Tuesday announced that it is updating the requirements for how agencies should report their annual time-to-hire metrics to include recent innovations in the federal hiring process, and to provide more detailed data on how long it takes to hire a new worker."
Transition Is Coming. Donald Kettl, in a Government Executive column, writes: "The air is already thick with talk about transition—whether to a Democratic administration or to a second term for President Trump. There's always a swirl of uncertainty during presidential elections, but that's even more true this time around. It's hard to imagine a bigger potential swing than what the leading candidates might offer. . . . But amid all the debate, there are 10 big certainties, no matter which way the election swings."
Next Week on The Business of Government Hour: A Conversation with Anil Cheriyan, director of GSA's Technology Transformation Services. What is the mission of the U.S. General Services Administration's Technology Transformation Services (TTS)? How does TTS enhance public experience with federal government agencies? Join host Michael Keegan as he explores these questions and more with Anil Cheriyan, director GSA's Technology Transformation Services and deputy commissioner of GSA's Federal Acquisition Service.
Broadcast Schedule: The show airs Monday at 11 a.m., and Friday at 1 p.m. on Federal News Network 1500AM WFED