Submitted by

MKeegan

on Fri, 02/07/2020 - 14:39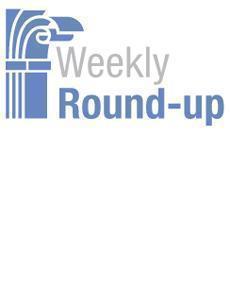 Highlighting articles and insights that we found interesting for the week ending February 7, 2020
Michael J. Keegan
Agencies look to 'low code' to speed development. Increasingly federal agencies are looking to easy-to-use "low code" development techniques to build public-facing apps.
Future-proofing government by fostering connections. Collaboration in and among agencies and dedication to customer service will ensure government can meet the demands of the future.
Charting the Future of FITARA. At the FITARA Awards ceremony, a powerful group of government, Hill, and industry leaders will launch the public-private FITARA Forward Initiative. Bringing together key stakeholders in government IT performance improvement, FITARA Forward aims to explore the future for the FITARA scorecard.
Securing IoT Begs Consistent Policy. While the IoT promises enormous potential for increasing government efficiency and the user experience, it also creates serious cybersecurity risks.
How to more or less improve your leadership. Ask yourself what you want to reduce today, such as complaining and avoidance, and what you want to increase, such as being positive and grateful, writes Dan Rockwell. "How might you adopt an attitude that makes it more likely your team will follow you?" he writes. Leadership Freak
6 Ways to Build Trust During Organizational Change. The one must-have ingredient of successful change efforts is trust. If the people in an organization don't trust their leaders, they won't buy-in to the change. They will question their motives, drag their feet, or actively work against the change. It's critical that leaders foster a culture of trust before, during, and after a change effort if they want to have any chance of success.
A quick read to help you think differently, from innovation expert, Josh Linkner; How to Find the Best Spot Every Time. I love this line: "When we challenge ourselves to flip the obvious approach in order to discover a better alternative, we unlock fresh possibilities."
John Kamensky
Data Strategy Not Just for Wonks. Federal News Network reports: "A governmentwide council of chief data officers met for the first time Friday, satisfying the first of 20 goals agencies must fulfill under the one-year action plan of the Federal Data Strategy the Trump administration released in December. . . . Margaret Weichert, the Office of Management and Budget's deputy director for management, said the plan carries weight for every federal employee, whether that's an enlisted member of the Coast Guard or an accountant at the Treasury Department."
Rewarding Performance. Federal News Network reports: "After a busy 2019, the Veterans Benefits Administration isn't sitting still. . . Continuous improvement is the goal for 2020, and VBA leadership said it's on a mission to tell the public about when it meets the mark — and when it doesn't. . . . Now, VBA is raising its performance standards for 2020. The goal, Lawrence said, is for VBA teams to exceed the weeks where they historically processed a record number of claims or appeals."
Behavioral Science at Work. Federal News Network reports: "Participants in the Thrift Savings Plan should expect a few more emails or even a phone call or two from the plan this year. . . . The additional emails and phone calls are the result of a social science program . . . launched last fiscal year. . . The goal was to reach TSP participants in a way that prompts them to take simple actions, which could translate into tens of thousands of dollars in additional savings toward their retirement."
Inventory of experimental methods.  The U.K.'s Innovation Foundation, NESTA, has released a really nifty inventory of different kinds of experimental methods.
Connected, Collaborative Government.  Government Executive reports: "The  federal government has not achieved the level of collaboration that is necessary to prepare for the challenges of work in the digital age, a new report found. . . . "The value of collaboration cannot be overstated, yet it is an area where the government struggles," said the report released Wednesday by the nonprofit Partnership for Public Service . . . "
Beyond Buzzwords. RouteFifty reports: "In a new book, Katherine Barrett and Richard Greene assess the state of efforts to improve state and local government operations.  . . In the book, Barrett and Greene take a journalistic approach to assessing the state of performance improvement efforts, building on years of work on the Government Performance Project and as columnists at Governing magazine.
Next Week on The Business of Government Hour: Bonnie Glick, Deputy Administrator, USAID.
 What are the strategic priorities of USAID? How is USAID engaging the private sector to enhance development solutions? What is USAID's digital strategy? Join host Michael Keegan as he explores these questions and more with Bonnie Glick, deputy administrator at U.S. Agency for for International Development. Next week on The Business of Government Hour.
Broadcast Schedule: The show airs Monday at 11 a.m., and Friday at 1 p.m. on Federal News Network 1500AM WFED
Anytime, Anywhere on...
 https://www.podcastone.com/the-business-of-government-hour
https://itunes.apple.com/us/podcast/the-business-of-government-radio-hou