Submitted by

sfreidus

on Wed, 12/27/2017 - 15:03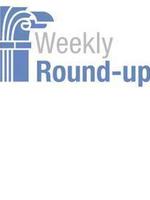 The IBM Center's Weekly Roundup highlights articles and insights that we found interesting for the week ending January 22.
Improving Performance Management. Liam Ackland's op-ed in Federal Computer Week identifies six steps that agency chief human capital officers could take in 2016 to address three major challenges:  the retirement tsunami, the skills gap, and improving employee engagement. https://fcw.com/Articles/2016/01/15/oped-performance-management.aspx?Page=1
Should We Expect "Outcome Mindsets?" Patrick Lester, in a piece for the Stanford Science Innovation Review, notes: "The outcomes-focused paradigm proposes leveraging data and new technology to achieve "21st-century solutions" to the nation's most pressing social needs. But in reality, outcomes-based policies and funding have been around for decades, and their history is far from universally positive.
New Agency to Be Created for Security Clearances.  Federal News Radio reports that OMB, ODNI, and OPM have announced the creation of a new agency, the National Background Investigations Bureau (NBIB) which would "have a specific, presidentially appointed director and member of the Performance Accountability Council, who will report to OPM. The new agency will absorb the Federal Investigative Services (FIS), the current organization that currently conducts about 95 percent of federal background checks."
"If I Knew Then . . . " Federal Times is sponsoring a series of articles by former veteran federal executives, asking them what they might have done differently in retrospect.  Here is a piece by Frank Reeder, a former OMBer, with links to other interviews, as well.
Michael J. Keegan
White House announces new agency to handle federal background checks. OPM will house the new National Background Investigations Bureau, but the new agency's IT and cybersecurity work will be handled by the Defense Department.
VA chief lays out 2016 priorities, including IT improvements. The head of the Department of Veterans Affairs laid out 12 goals for 2016 and touted IT accomplishments from 2015 in a Capitol Hill appearances. His message, however, was met with skepticism from lawmakers
CMS Updates Application Process for Meaningful Use Exemptions. CMS has announced a new application process for meaningful use hardship exemptions. The changes come after President Obama signed into law the Patient Access and Medicare Protection Act, which expands providers' eligibility for hardship exemptions for Stage 2 of the program. Healthcare Informatics, CMS release
Stakeholders Question Efficacy of New Cybersecurity Law, HHS Task Force. Under a cybersecurity measure included in the recently signed spending agreement, HHS is required to convene a task force and report to Congress on the state of cybersecurity in health care. But some experts say the industry should skip that step and instead start implementing best practices.
Survey: Technology, Data Simplify Medicaid Enrollment Processes.A survey by the Kaiser Family Foundation finds that more states are adopting new technologies and data sources to streamline the application and eligibility determination processes for their Medicaid programs. However, some states still have issues receiving data transfers from HealthCare.gov. Kaiser Health News et al.
Health IT Experts Weigh In on Trends for 2016. Doug Fridsma, president and CEO of the American Medical Informatics Association, John Halamka, CIO of the Beth Israel Deaconess Health System, and Lynne Thomas Gordon, CEO of the American Health Information Management Association, spoke with iHealthBeat about the biggest issues and challenges facing the health IT sector this year.
The Business of Government Radio Show: Christina Ho, Deputy Assistant Secretary Accounting Policy and Financial Transparency, U.S. Department of the Treasury. How is the Data Act being implemented? What are the requirements of the Data Act? What are some of the key challenges in implementing the Data Act? Join host Michael Keegan as he explores these questions and more with Christina Ho, Deputy Assistant Secretary Accounting Policy and Financial Transparency, U.S. Department of the Treasury.
Broadcast Schedule: The show airs Monday at 11 a.m., and Friday at 1 PM, on Federal News Radio 1500AM WFED. If you can't wait, though, you can listen to (or download) this week's program and all our previous interviews at businessofgovernment.org.