Submitted by

cmasingo

on Thu, 12/21/2017 - 10:57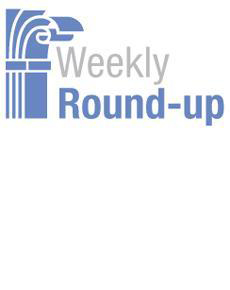 The IBM Center's Weekly Roundup highlights articles and insights that we found interesting for the week ending July 14, 2017.
Michael J. Keegan
Senators gear up for debate over new legislative proposals on Veterans Choice Program. Senators are circling around a few different alternatives to redesign the Veterans Choice Program. At least two of the legislative proposals represent very different ideologies and sides of a debate that Congress, the Veterans Affairs Department, veterans service organizations and federal employee groups have been having for the past three years. Senate Veterans Affairs Committee Chairman Johnny Isakson (R-Ga.) introduced legislation that would give all enrolled veterans the ability to choose to receive care from an eligible community care provider.  Under the Veterans Choice Act of 2017, those veterans would receive a "Choice card" that would indicate their eligibility to receive private care. The committee's ranking member, Sen. Jon Tester (D-Mont.), is taking a different approach. He introduced the Improving Veterans Access to Community Care Act of 2017. Tester's bill more closely resembles the proposal that VA Secretary David Shulkin presented to Congress last month.
DHS S&T cyber division hitting its stride with research transition, start-up projects Cybersecurity. As an incubator of new ideas, the cybersecurity division of the Homeland Security Department's Science and Technology Directorate is finding a comfortable place in the Trump administration's new priorities. It's contributing to the administration's research as it develops Cyber.gov, a repository of next-generation tools and ideas for securing federal networks.
Could 'microconsulting' disrupt government contracting? Steve Kelman suggests that short engagements priced under the micropurchase threshold could be just the sort of disruptive innovation agencies need.
OPM's IT authorization process a 'material weakness,' IG says. An IT security decision made around the time of the discovery of the devastating 2015 hack of Office of Personnel Management systems continues to have "a significant negative impact on the agency," according to a watchdog report.
Is government ready for AI?. Dozens of agencies are at least dabbling in artificial intelligence, but big concerns remain about transparency and the impact on the human workforce. Artificial intelligence is helping the Army keep its Stryker armored vehicles in fighting shape. Army officials are using IBM's Watson AI system in combination with onboard sensor data, repair manuals and 15 years of maintenance data to predict mechanical problems before they happen. IBM and the Army's Redstone Arsenal post in Alabama demonstrated Watson's abilities on 350 Stryker vehicles during a field test that began in mid-2016.
John Kamensky
Going Postal on Analytics. NextGov reports on a great case study on the value of using analytics: "About two years ago, analysts within the U.S. Postal Service's Office of the Inspector General noticed a spike in health care costs revolving around workers' compensation claims and spending on prescription drugs."  Their analyses uncovered illegal collusion that led to convictions, and to $1.2 billion in long-term cost avoidances.
AI for Decisions, not Death. NextGov writes: "In the near future, artificial intelligence will combine government data from internet-connected sensors and decades-old paper-based records to inform decision- and policy-makers about key issues." However, Defense researcher Dale Ormand said: "while AI should be used to inform decision-makers, he cautioned against allowing AI to actually make decisions, especially those involving human life."
Middle-Age Innovators Rock!  Stan Soloway writes in an op-ed for Government Executive that: "Data show that the average age of the most successful innovators—those who have transformed an innovative idea into a sustainable and impactful product or solution—is somewhere in the mid-40s."
Big Win via Agile.  NextGov reports: "The successful but anticlimactic launch of the website housing the federal spending data may have also created a blueprint for other modernization projects. . . "I can't speak highly enough about the technical approach we took," [says] Dave Lebryk, fiscal assistant secretary of the Treasury Department." And that tech approach? Agile!
FY 2019 Budget Guidance.  Government Executive reports: "The Trump administration has provided federal agencies with the latitude to request up to a 5 percent funding boost in fiscal 2019, saying the White House may accommodate a "limited number" of programmatic increases in its final blueprint."
A Focus on Customer Service? NextGov reports: "The White House Office of American Innovation has its crosshairs set on improving federal customer service, a major challenge because of the government's "near monopoly" in providing poor service delivery.  . . . The White House's customer service effort is linked to modernizing government technology and will include long-term "strategic, multiyear projects," according to Chris Liddell, assistant to the president and director of strategic initiatives."
White House Touts Centers of Excellence. FedScoop reports on a speech by the director of the White House Office of American Innovation: "Chris Liddell hopes the future of government services is one where the public sector can put its own spin on the technology advancements of the private sector". . . .  "We want to create centers of excellence and we are just thinking about where they might be," he said. "They would start with one agency, implement something and move on to the next agency."
* * * * *
The Business of Government Hour: Bill Marion, Deputy Chief, Information Dominance & Deputy Chief Information Officer, U.S. Air Force. What is the US Air Force's Information Dominance Strategy? How is the Air Force changing the way it does IT? What is the US Air Force doing to leverage advances of mobile technologies? Join host Michael Keegan as he explores these questions and more with Bill Marion, Deputy Chief, Information Dominance & Deputy Chief Information Officer, U.S. Air Force.
Broadcast Schedule: The show airs Monday at 11 a.m., and Friday at 1 p.m. on Federal News Radio 1500AM WFED