Submitted by

MKeegan

on Fri, 07/29/2022 - 13:59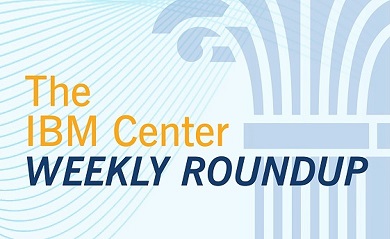 Articles and insights in public management and leadership that we have found of interest for the week ending July 29, 2022.
GAO offers options for improving U.S. semiconductor supply. The prioritization of semiconductor goals—such as protecting national security or improving economic competition—determine which option will prove most important.
Consider pulling the plug' on VA's new EHR system. The top Republican on the House Veterans' Affairs Committee on Wednesday expressed an openness to scrapping the Veterans Affairs Department's multi-billion dollar Oracle-Cerner Millennium electronic health record system, if serious deficiencies in the rollout of the new software are not addressed by the end of the year. 
Watch Agencies in Motion – The @DeptVetAffairs on @GovMattersTV. The program analyzed how the VA can transform and modernize its supply chain to better serve more than ten million of our nation's veterans every year. https://buff.ly/3b5qdvA
FITARA 14 sees just one overall A and stagnant grades. The Federal Information Technology Acquisition Reform Act scorecard did reveal continued struggles in the cybersecurity and Networx transition. Only one agency of the 24 featured in the latest FITARA scorecard earned an overall "A" grade since the last scores were released in December 2021. The U.S. Agency for International Development (USAID) received its top marks with "A" grades across a majority of scorecard categories, including agency CIO authority enhancements, transparency and risk management, portfolio review savings and transition off Networx. Eight agencies saw their scores decrease, while 15 remained unchanged. 
GPO unveils key priorities for 5-year modernization plan. The Government Publishing Office (GPO) – the agency tasked with publishing information products and services for the federal government, including passports and official congressional publications is including a six-step process to emphasize its modernization and innovation efforts over the next five years. GPO made modernization and innovation efforts a key goal in its five-year strategic plan, which also focuses on achieving operational excellence, ensuring financial stability and developing the workforce.
GenCyber: NSA sets up summer camps to teach kids to hack. Steve Kelman finds the normally secretive agency's camps an intriguing way to offer a taste of cybersecurity careers to middle and high school students.
Can We Turn Shareholders into Public Decision-Makers? Blockchain technology is starting to revamp corporate governance. There are those who believe it could revamp local government as well.
Massachusetts Outpaces Nation on Key Goods Inflation. A new study found that key goods, such as gasoline, used vehicles and natural gas prices, were impacted more by inflation in the Boston metropolitan area than the rest of the nation. Inflation in the state has hit a 40-year high.
Why leaders need to get SMART about DUMB goals. SMART goals can keep leaders focused on specific objectives that are measured and realistic, but DUMB goals are worthy too, because, as Robert Whipple writes, they are "Doable, Uncompromising, Manageable, and Beneficial." DUMB goals, Whipple writes, take into account how stretched resources have become, refocus a company on the basics of good business and help leaders determine whether operations are benefiting the world at large. The Trust Ambassador
See opportunity in uncertainty to move forward. When faced with uncertainty, people who thrive are those who can frame it as an opportunity instead of a disaster and are able to balance their aversion to risk with their willingness to move ahead, say INSEAD professor Nathan Furr and entrepreneur Susannah Harmon Furr in this podcast. When it's reframed this way, uncertainty becomes "something we feel like we can do rather than something that's going to rob us blind," Nathan Furr says. Harvard Business Review (tiered subscription model)
Feeling negative? Reframe challenges as opportunities. Your team may perceive you as negative if you're constantly pointing out the obstacles to new ideas, so be sure to offer affirmation and reframe challenges as opportunities, writes David Dye. Also, keep an eye on your own energy, Dye writes, recommending that if you're tired, ask others to bring you their ideas when you're feeling refreshed. Let's Grow Leaders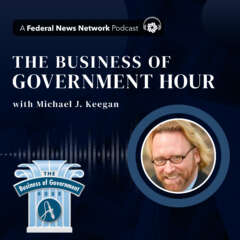 Next Week on The Business of Government Hour: Leading Treasury's Office of Fiscal Service: A Conversation with David Lebryk, Fiscal Assistant Secretary, U.S. Department of the Treasury. What is the mission of the U.S. Department of the Treasury's Office of Fiscal Service? How does the pandemic response compare to the recovery act response and what have we learned? How is Treasury's Office of Fiscal Service using innovative approaches to meet its critical mission? Join host Michael Keegan as he explores these questions and more with Dave Lebryk, Fiscal Assistant Secretary at the U.S. Department of the Treasury. 
Broadcast Schedule: The show airs Monday at 11 a.m., and Friday at 1 p.m. on Federal News Network 1500AM WFED
Anytime, Anywhere on...
https://www.podcastone.com/the-business-of-government-hour
https://itunes.apple.com/us/podcast/the-business-of-government-radio-