Submitted by

MKeegan

on Fri, 06/19/2020 - 13:11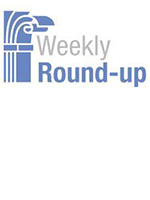 Highlighting articles and insights that we found interesting for the week ending June 19, 2020
Michael J. Keegan
Federal cloud demand shifts to apps. The remote work challenges under the COVID-19 pandemic mean that once "nice-to-have" technologies are now mission critical, leaders said.
DOD wants to overhaul its software development by 2025. The Defense Department wants virtually all of its new software initiatives to use modern software development methodologies, such as agile and DevSecOps, by 2025.
NIH creates central database for COVID-19. The centralized database could provide sharper insight into coronavirus patients' needs.
Congress targets COVID cyber fraud. Pending bills would boost information sharing efforts, pay subsidies to affected states and individuals and move the Secret Service back to the Department of Treasury.
What post-pandemic skills do leaders need? Leaders need to be competent at public-facing communication while also able to influence behind the scenes, says INSEAD Professor Charles Galunic. That's one of six key challenges leaders must face in a crisis, with others including employee safety and a simultaneous focus on multiple strategic timeframes. INSEAD Knowledge
Agility and innovation will be key post-pandemic. Companies will need agility and innovation, especially around digital transformation and sustainability, to define what supply chains and the workplace look like after the pandemic, writes Irving Wladawsky-Berger. Workplaces might not be as office-centric, for instance, but fully remote work might not be the answer for every company or every part of a company. Irving Wladawsky-Berger blog
Look at unchanging behaviors to predict the future. Specific events, social movements and business trends may change over time, but people's collective response to them tends to consistently focus on minimizing pain, quelling disagreement and avoiding risk, writes Morgan Housel. When considering the future, Housel writes, it may be best to focus on those recurring human behaviors instead of the events themselves. Collaborative Fund
3 steps to weather the next wave of disruption. Resilient organizations have leaders who clearly see the market's reality, have a strong values-based mission and emphasize innovation, writes Ivey Business School professor David Loree. "Building a healthy supply of workforce 'bricoleurs' -- employees capable of making the most of what they have by skillfully putting objects to unfamiliar uses -- will greatly improve a company's resilience shield," he writes. Ivey Business Journal
John Kamensky
Changing Workforce. NextGov reports: "The Federal Chief Information Officers Council—a group of federal IT leaders from across government—released a new report analyzing the state of the federal IT workforce and offering substantive suggestions on how managers can prepare their programs and employees for the future."
Social Equity. Tracy Wareing Evans writes in Government Executive: "The pandemic and nationwide protests about police brutality are illuminating the unbalanced conditions that have been hiding in plain sight for a very long time. We must work with communities to redesign our systems and bridge this untenable divide—not as a special initiative or demonstration project, but as a fundamentally different way of operating."
Uncomfortable.  Federal News Radio reports: "60% of employees and contractors who are still teleworking are "very uncomfortable" with the prospect of returning to the federal work site. An additional 15% said they were "slightly uncomfortable" with returning."
Lessons from 2009 TARP Oversight. Government Executive interviews Special Inspector General Christy Goldsmith Romero: "we are continuing to be focused on the programs that still give out TARP dollars. I think a lot of people are shocked to hear that TARP spent $1.8 billion last fiscal year." She says her office will run until TARP dollars are all out the door – by 2024.
Broadcast Schedule: The show airs Monday at 11 a.m., and Friday at 1 p.m. on Federal News Network 1500AM WFED
Anytime, Anywhere on...
https://www.podcastone.com/the-business-of-government-hour
https://itunes.apple.com/us/podcast/the-business-of-government-radio-hou