Submitted by

MKeegan

on Fri, 06/12/2020 - 12:09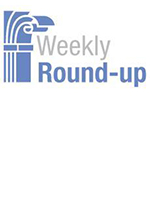 Highlighting articles and insights that we found interesting for the week ending June 12, 2020
Michael J. Keegan
Cyber and IT challenges remain as Census resumes operations. The IT systems needed to carry out the 2020 census still face numerous testing challenges and unaddressed critical cybersecurity risks, according to a new audit from the Government Accountability Office.
The report details how the U.S. Census Bureau faces a range of new challenges and delays caused by the spread of the virus and resulting lockdowns. Those challenges include communicating "timely, clear and consistent" information to local field offices, meeting previously established targets for self-reporting households, maintaining sufficient staffing levels, monitoring ongoing risks to IT systems and managing disinformation and misinformation campaigns.
'COVID penalty' could cost Pentagon at least $10 billion in contractor claims. The Pentagon could soon be fielding upwards of $10 billion in coronavirus claims from defense companies looking for relief under COVID-19 relief legislation. Ellen Lord, the Defense Department's top acquisition official, told the House Armed Services Committee the more funds were needed to pay for the "COVID penalty" or added costs to defense contracts resulting from costs incurred during the pandemic, including paid leave, personal protective gear, cleaning materials and services, and restructuring production facilities for social distancing.
Army splits CIO role. The Army is restructuring the CIO role to have leads focused on IT needs and policy, and military network communication, the service announced. The Army CIO position will become two: the CIO and deputy chief of staff for the G-6. The CIO role will continue to serve as the service's lead in tech policy and top advisor to the defense secretary for IT and information resource management. The deputy chief of staff for G-6 will serve as the principal military advisor to the defense secretary and Army chief of staff on network communication and implementing the CIO's policies.
How to do thoughtful work when you just can't focus. For leaders navigating unpredictable times, one attribute is critical to thinking strategically: focus. For many entrepreneurs, leaders, and creatives, focus has never been more difficult to achieve. According to the U.K.-based New Statesman magazine, Google searches for "how to get your brain to focus" jumped by 300% between February and early May 2020. Disrupted routines are partly responsible for derailed attention spans, but biology is also part of the cause.
The good news? Strategic thinking is a practice. Even as the world shifts below our feet, we can cultivate the ability to generate new ideas and make ingenious, unexpected connections. Here are three ways to focus on the big picture.
If life feels too easy, you're not learning anything. Discomfort can be positive when it forces us to learn and to see the world differently, writes Ken Downer. He offers 13 questions to ask yourself as a prompt toward growth.
John Kamensky
Customer Connections. NextGov reports: "The Social Security Administration announced its intent Monday to collect feedback from its customers and stakeholders through potentially millions of surveys, focus groups, user tests and interviews."
Over Funded?  Federal News Network reports: "In the early days of the pandemic, VA had projected some 200,000-to-300,000 veterans could become infected with the virus. . . . To date, roughly 12,000 out of the nation's 9.5 million veterans have been diagnosed with coronavirus, according to VA data. . . . . Of the $19.6 billion the department received from Congress in emergency supplemental funding through the Coronavirus Aid, Relief and Economic Security (CARES) Act, VA has spent roughly $1 billion on medical services."
Waiving Regulations I.  The Washington Post reports: "The Trump administration is doing by fiat what it has struggled to accomplish through lengthy rulemaking — dismantling federal regulations designed to protect workers, consumers, investors and the environment."
Waiving Regulations II. Government Executive reports: "the Trump administration outlined the information agencies should provide on how they plan to carry out the president's order to waive or modify any regulations that could impede economic recovery from the recession created by the coronavirus pandemic.  . . . The Office of Management and Budget issued a memo to all executive department and agency heads in a followup to President Trump's May 19 executive order directing the deregulation effort."
New Normal. Government Executive reports: "As many federal workers continue another month of working from home, many are asking how they will eventually reacclimate to the office and to their commutes. The truth is, many won't. Team structures will likely become a hybrid of co-located and remote workers, bringing to life what years ago many predicted would become the norm."
First Chair.  NextGov reports: "Just over four months after its first meeting, the federal Chief Data Officer Council picked its first leader: Agriculture Department CDO Ted Kaouk. . . . The CDO Council—required under the Foundations for Evidence-Based Policymaking Act passed in January 2019—had its first meeting at the end of January 2020."
Lessons Learned.  Katherine Barrett and Richard Green write in RouteFifty: "When decisions are reached about future stimulus spending—probably in mid-to-late July—we are confident that a great deal can be learned from the 2009 Recovery Act, heralded, at the time, as the largest federal stimulus program ever. Much of that largess was funneled through states and locals. History may not teach us everything we need to know about the future, but it sure provides a useful guidebook."
Algorithms.  Federal News Network reports: "Forensic algorithms have become a routine tool for federal law enforcement agencies. The Government Accountability Office finds the algorithms are used to tie crime scene evidence to individuals with fingerprints or DNA on record. Now California Rep. Mark Takano (D) has introduced a bill that would give defendants access to the source code of the algorithms."
* * * * * * *
Next Week on The Business of Government Hour: A Conversation with Lieutenant General Charles D. Luckey, Chief of Army Reserve & Commanding General, U.S. Army Reserve Command. How has the US Army Reserve responded to the COVID-19 pandemic? What is Ready Force X and how did it enhance the US Army Reserve's ability to mobilize in response to COVID-19? How is the US Army Reserve making a difference? Join host Michael Keegan as he explores these questions and more with Lieutenant General Charles D. Luckey, Chief of Army Reserve & Commanding General, U.S. Army Reserve Command next week on The Business of Government Hour.
Broadcast Schedule: The show airs Monday at 11 a.m., and Friday at 1 p.m. on Federal News Network 1500AM WFED
Anytime, Anywhere on...
 https://www.podcastone.com/the-business-of-government-hour
https://itunes.apple.com/us/podcast/the-business-of-government-radio-hou