Submitted by

sfreidus

on Wed, 12/27/2017 - 11:54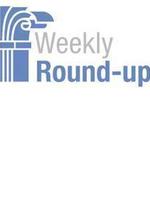 The IBM Center's Weekly Roundup highlights articles and insights that we found interesting for the week ending March 11, 2016.
The topics Obama plans to hit -- and avoid -- at SXSW. When President Barack Obama makes history as the first sitting president to appear at the South by Southwest music, film and technology conferences, he'll likely be talking up public service but he doesn't plan to focus on federal hiring issues or the ongoing encryption debate.
Tech teams aim to upend procurement.Teams of techies will bring new acquisition models to the government as part of the Digital Acquisitions Pilot. Announced by 18F in a March 10 blog post, the pilot is meant to complement the Office of Federal Procurement Policy's memoestablishing acquisition innovation labs.
How USCIS consolidates immigration data. The U.S. Citizenship and Immigration Services has developed a service that allows it, other DHS components, and select federal agencies such as the State Department, to submit a single background query on citizens, immigrants, residents and visitors to the U.S. from multiple federal systems.
Einstein, cyber workforce priorities for DHS chief. DHS Secretary Jeh Johnson hopes to build his legacy by shoring up the cyber workforce and driving management reforms. 03/08/2016
VA CIO: We need to take a step back on VistA, consider other EHRs. In reaction to GAO recommendations, the department's Undersecretary for Health also said the agency is challenging all of the assumptions that have made VistA an "underperforming" part of the VA. 
Frustrations linger around electronic health records and user-centered design. Electronic health record usability might not have been the hottest topic at HIMSS16 this past week – our polling shows big data and interoperability tied for that honor, with privacy/security just nudging population health for the second spot – but it was certainly top of mind for many.
Data Center Consolidation Saves Big.  According to NextGov:  "The federal government's push to close and optimize a sizable chunk of its nearly 11,000 data centers will result in at least $8.1 billion in savings through 2019. But a new report from the Government Accountability Office suggests the savings ought to be much higher."
Regulation Reviews Saves $28B.  Government Executive reports: Since President Obama announced it in 2011, the administration's "regulatory lookback" has saved an estimated $28 billion by eliminating or modernizing obsolete rules with an eye to easing the burden on industry [according to] Howard Shelanski, administrator of the Office of Information and Regulatory Affairs at OMB, in a Friday blogpost.
Transition Roundup. Federal News Radio reports that transition leaders from 40 agencies have met to discuss their preparations for November. In addition: "The Presidential Transition Improvements Act of 2015, which the Senate unanimously passed March 8, requires presidential candidates to set up a team with agency leaders at least 6 months before Election Day. A senior career appointee at the General Services Administration will lead the candidates' transition teams."
Government Customers Are E-Satisfied.  ForeSee reports that it has completed its 50th quarterly survey of citizen satisfaction with e-government services and finds that some agencies out-rank commercial websites such as Amazon, Google, and Expedia.
Hiring Streamlining, Finally?  Six years ago, Federal News Radioreports, President Barack Obama issued a memo to improve the federal recruitment and hiring process.  In a survey of federal chief human capital officers, they say this issue remains their top priority and OPM is conducting a "Hire Excellence Campaign."  But there have been legislative stumbling blocks to real improvement.  Federal Times reportsthat Congress has passed legislation designed to help, and it now goes to the President for signature.
Pentagon releases cyber implementation plan. The Defense Department CIO just released the DOD Cybersecurity Discipline Implementation Plan, increasing attention on fundamental cybersecurity practices. The plan prioritizes identity authentication; reducing DOD networks' attack surface; device hardening; and the alignment of computer network defenders with DOD IT systems and networks.
Article:  https://fcw.com/articles/2016/03/07/pentagon-cyber-plan.aspx?s=fcwdaily_080316
DHS widens warning about Ukrainian electric grid attack. In a March 7 blog post, DHS Assistant Secretary Andy Ozment and Deputy Assistant Secretary Greg Touhill said their agency is stepping up its briefings with U.S. critical infrastructure providers in the wake of the Ukrainian electric grid attacks, which cybersecurity experts have tied to the Russia-linked BlackEnergy hacking group.
Article:  https://fcw.com/articles/2016/03/09/rockwell-ukraine-grid.aspx?s=fcwdaily_100316
Study names countries most vulnerable to cyberattacks. The United States is ranked 10th out of 44 countries most vulnerable to a cyberattack, according to a study by University of Maryland and Virginia Tech. But a former Justice Department official said U.S. companies need to be prepared to recover quickly from a significant attack. "Systems and businesses need to be thinking about how to bounce back." They need to assume a significant attack will happen. V.S. Subrahmanian, a professor at the University of Maryland and co-author of the study, said the U.S. needs better threat intelligence. "We need to understand early on what kinds of attacks are coming down our pipe," The study identified South Korea, India, Saudi Arabia, China, Malaysia and Russia face the greatest risk of cyberattack.  
Article:  https://fcw.com/articles/2016/03/09/cyber-resiliency-chowdhry.aspx?s=fcwdaily_100316
Survey: Most IT Execs Say Their Companies Can Only Handle 'Simple' Cyberincidents.  Most corporate information security executives believe their teams can only handle "simple" incidents, like deactivating a lost phone or scanning a computer for a virus. This reflects a steady loss of confidence among corporate infosec pros in their ability to keep up with modern threats, according to a new global survey by ISACA and the RSA Conference.      Article:http://www.nextgov.com/cybersecurity/2016/03/survey-most-it-execs-say-their-companies-can-only-handle-simple-cyberincidents/126510/?oref=nextgov_today_nl
Survey: http://www.isaca.org/cyber/pages/state-of-cybersecurity-implications-for-2016.aspx?cid=pr_1200607&appeal=pr
* * * * *
The Business of Government Radio Show -- Stephen Morris, Assistant Director, Criminal Justice Information Services (CJIS) Division  What are the strategic priorities for FBI's Criminal Justice Information Services (CJIS) Division? How does the FBI's CJIS Division foster information sharing across the law enforcement enterprise? Join host Michael J. Keegan as he explores these questions and more with Stephen Morris, Assistant Director, FBI's Criminal Justice Information Services (CJIS) Division.  
Broadcast Schedule: The show airs Monday at 11 a.m., and Friday at 1 p.m. on Federal News Radio 1500AM WFED
If you can't wait, though, you can listen to (or download) this week's program and all our previous interviews at businessofgovernment.org.