Submitted by

MKeegan

on Fri, 04/03/2020 - 13:20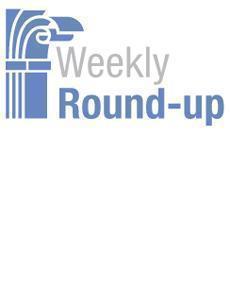 Highlighting articles and insights that we found interesting for the week ending April 3, 2020
Michael J. Keegan 
National Labs turn to 3D printing for medical supplies. Fifteen of the Energy Department's 17 national laboratories are consulting with public and private stakeholders to use "additive manufacturing" methods to help make more face masks, face shields and ventilators, Department of Energy Secretary Paul Dabbar said in a March 30 blog post on the agency's website.
Spinning up telework presents procurement challenges. As concerns over the coronavirus outbreak drives more agencies towards expanding employee telework, federal acquisition contracts can help ease some of the pain.
FBI warns on Zoom conference security. The FBI is warning Zoom video-conferencing platform users to guard against "VTC hijacking" and "Zoom-bombing" by outsiders intent on making threats and offensive displays. According to the FBI's Boston Division, two Massachusetts high schools reported separate instances of individuals breaking into online classes in late March being conducted via Zoom teleconferencing software.
5 steps to take now that we're in crisis. The pandemic-induced recession means leaders need to think about how they can control costs without losing the clients and employees they'll need to emerge from this crisis, writes James daSilva. "They need to hear from leaders -- especially CEOs and division heads -- what is happening, what they can do and what they shouldn't worry about," he writes. SmartBrief/Leadership
Leading through the duration of the COVID-19 emergency. The coronavirus crisis is unlike any we have seen in recent memory. Its impact on our collective physical, mental, and economic health has elements in common with the 1918 influenza pandemic, the wave of terror bombings in the early 2000s, and the economic crash of 2008. It's an inflection point, beyond which our personal and professional lives will be changed in ways we can't yet fully understand.
John Kamensky
2009 Stimulus Lessons. In a column for Government Executive, Tim Conlon and Priscilla Regan summarize from their academic research, including:  "One lesson involves the use of established programs and implementation networks to provide rapid assistance rather than standing up new organizations or procedures. In policy implementation, simplicity and familiarity are often critical to fast action."
Handling the IT Surge.  Federal News Network reports: "Every day around 2 p.m., Federal Chief Information Officer Suzette Kent and Federal Chief Information Security Office Grant Schneider hold a call with agency CIOs and CISOs to discuss problems, challenges, concerns or just to check in to make sure networks, applications and IT staff are handling the stress of the increased demand.
Follow the Money. An interesting Reddit thread provides a graphical flow chart of the CARES Act dollars.
Special Treasury IG. The Washington Post reports: "Immediately after signing the historic $2 trillion coronavirus aid package, President Trump sought to curb oversight provisions in the bill by asserting presidential authority over a new inspector general's office."
Stimulus Implementation.  The Washington Post reports: "I can't think of any precedent where there were this many programs involved in a single piece of legislation that were trying to be stood up so quickly," said Shai Akabas, director of economic policy at the Bipartisan Policy Center. . . . It will require speed and cooperation between the White House, states and private companies, even though tensions among all sides has flared in recent days."
FCC Waivers to Support Telecwork.  NextGov reports: "The COVID-19 pandemic has created some unusual circumstances across the globe, including an immediate influx in the number of people—working adults, school-age children, quarantined elders—using free teleconferencing services. . . . In normal times, FCC would consider this access stimulation a detriment to consumers, [however the FCC is granting a waiver during the national pandemic emergency – until June 1.]"
Playbook on Implementation.  Government Executive reports: "Implementing the CARES Act will require that the government's acquisition and mission workforces, and their industry partners, be willing to take responsible risk; engage in and act on innovative strategies; seek new solutions; move out quickly and surely; and frequently challenge the expectations or demands of more senior officials in the administration or congress."
Coronavirus Creates Delays. Federal Times reports: "Two major initiatives coming out of the Office of Personnel Management and General Services Administration have been delayed as the coronavirus continues to disrupt government business, the agencies announced this week." [GSA's e-commerce platform and OPM's employee viewpoint survey]
* * * * * *
Next Week on The Business of Government Hour: Soraya Correa, Chief Procurement Officer, U.S. Department of Homeland Security (DHS).   That's next week on The Business of Government Hour. What is the DHS's procurement strategy? How is DHS innovating its procurement function? What are the key procurement and acquisition challenges facing DHS today? How is DHS improving the operational performance of its procurement function? Join host Michael Keegan as he explores these questions and more with Soraya Correa, Chief Procurement Officer, U.S. Department of Homeland Security next week on The Business of Government Hour.
Broadcast Schedule: The show airs Monday at 11 a.m., and Friday at 1 p.m. on Federal News Network 1500AM WFED
Anytime, Anywhere on...
 https://www.podcastone.com/the-business-of-government-hour
https://itunes.apple.com/us/podcast/the-business-of-government-radio-hou